/ Source: TODAY Contributor
Editor's Note: This story was originally published on October 20, 2016.
After living for two years with SCN2A, a rare form of epilepsy, Charlotte Umezu died on November 29, 2016.
Tracy Umezu notified followers of her daughter's passing in a touching post shared on the Seize Your Joy Facebook page.
"It is with a shattered broken heart that I share that our beautiful, courageous, fighter Charlotte earned her angel wings this evening," Umezu wrote. "Her body was tired from the seizures and respiratory illnesses and could no longer keep going, she is finally at peace, seizure free, running and playing...hopefully with gold, sparkly angel wings."
Minnesota mom Tracy Umezu had always imagined the joyful day when she would give birth to her second daughter. However, when Charlotte, now 2, was born, Umezu and her husband, Junji, were devastated to learn that their daughter had SCN2A, a rare form of epilepsy.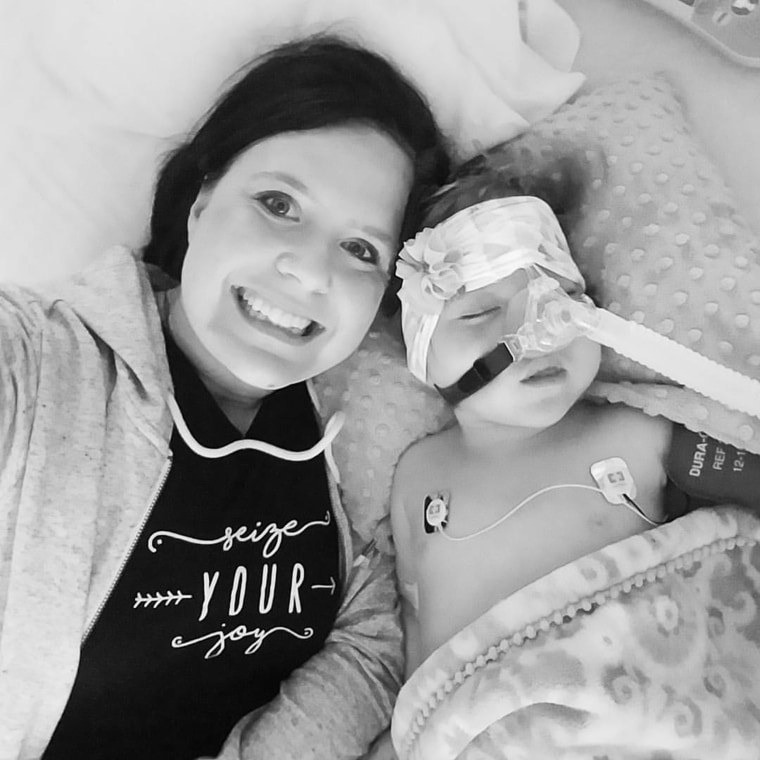 "Basically, it's a problem with the sodium channels in her brain and it causes her to have seizures constantly," Umezu told TODAY Parents. "She is by far one of the more severe cases — she has struggled the whole two years of her life with uncontrolled seizures and complications that go along with that like respiratory problems and issues with her bowels. She has spent a good majority of her life in the hospital."
Umezu says she and her husband initially felt they had missed out on the joys associated with bringing a new baby home from the hospital. This prompted the family to create a 'joy list,' for Charlotte — a list of happy experiences they wanted the toddler to have had before the disorder ended her life. Among them: simple things like going down a slide and not-so-simple achievements such as finishing a marathon.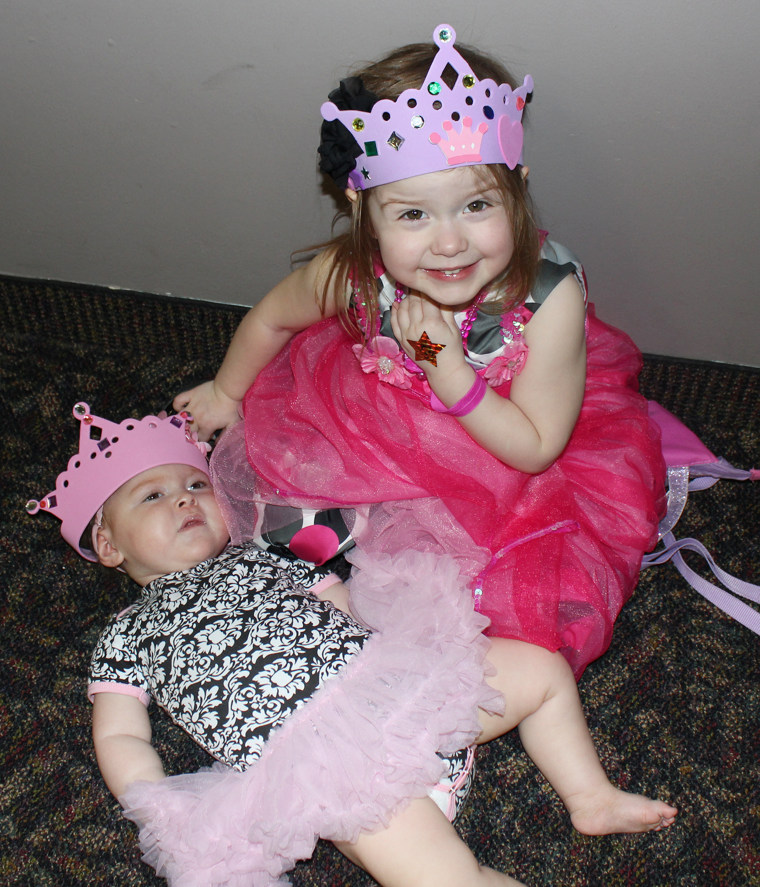 Dr. Gerald Raymond is a pediatric neurologist at the University of Minnesota Masonic Children's Hospital. As one of Charlotte's treating physicians, Raymond says he has been touched by her family's efforts to stay positive in light of a devastating diagnosis.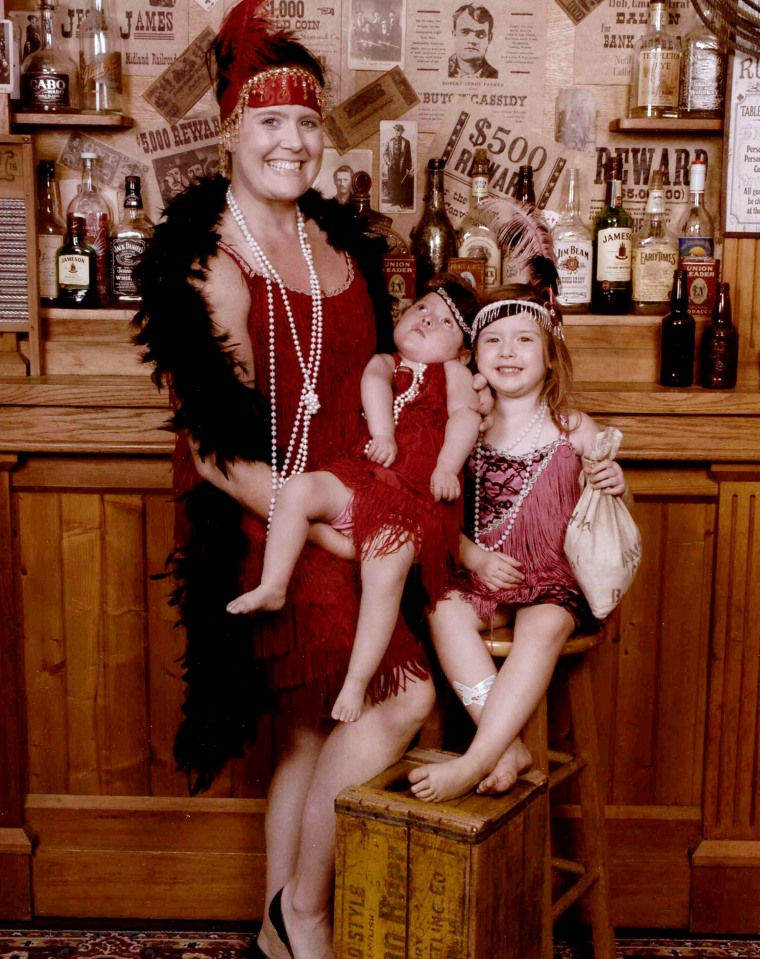 "When it became apparent that we were not going to turn this disease around, they decided to focus on making certain that her life was not simply spent in a hospital, but rather that they would have family memories," said Raymond.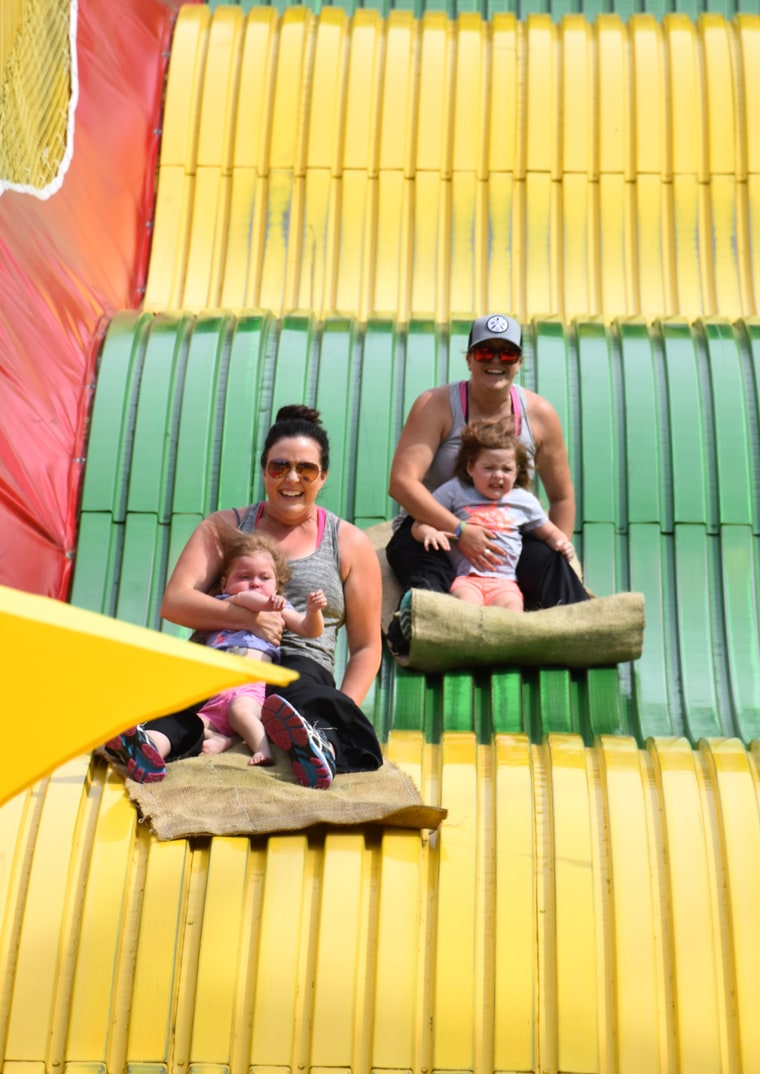 "We don't know her prognosis — it's probably not very good — and we don't know how long we will have her," said Umezu. "We wanted something to focus on to make sure she experiences as much in life as possible in the time she does have."
The Umezus also have a 4-year-old daughter, Sophie, and have set out as a family to cross off the joy list items such as a kayaking trip, a ride down a giant slide and a visit to the college attended by Umezu.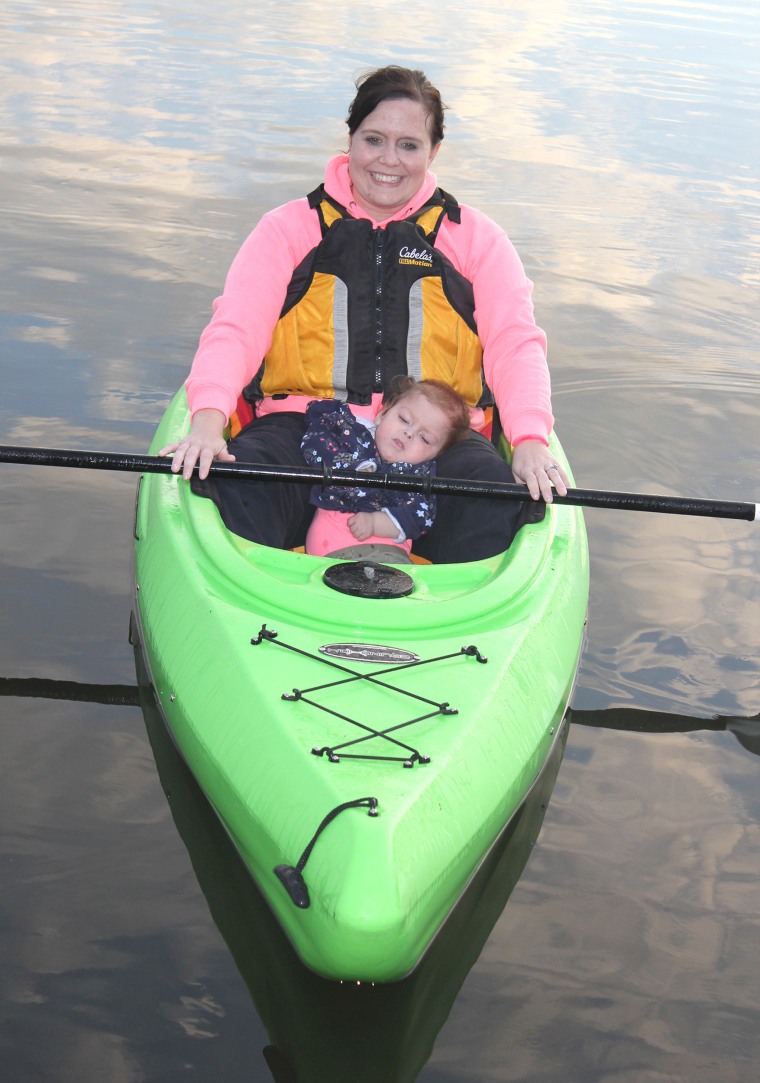 "Some of the things on the list are really simple," said Umezu. "They're things you maybe wouldn't think would bring you joy, but we just wanted to make the focus on the fact that you can experience joy in the little things, too."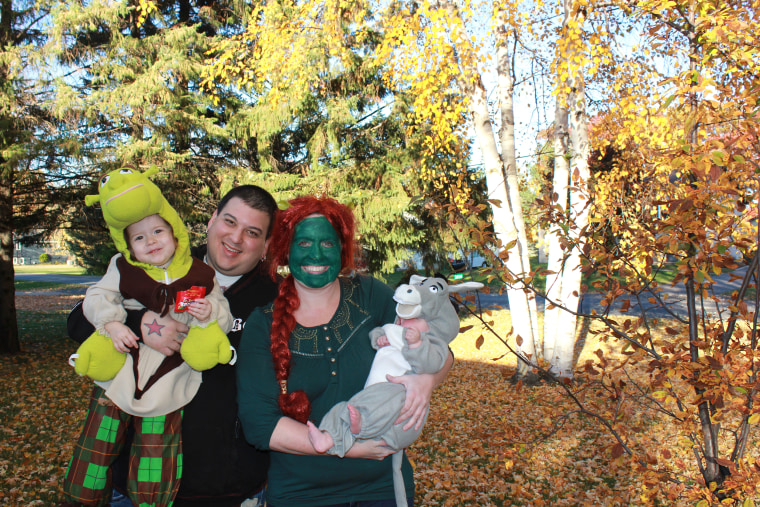 One of the items Umezu decided to take on was to run a race — the Twin Cities Marathon.
Umezu signed up to run the race with her daughter, who would be pushed along the course by Katie Cumming, a volunteer with My Team Triumph, an organization that helps individuals with physical disabilities participate in races.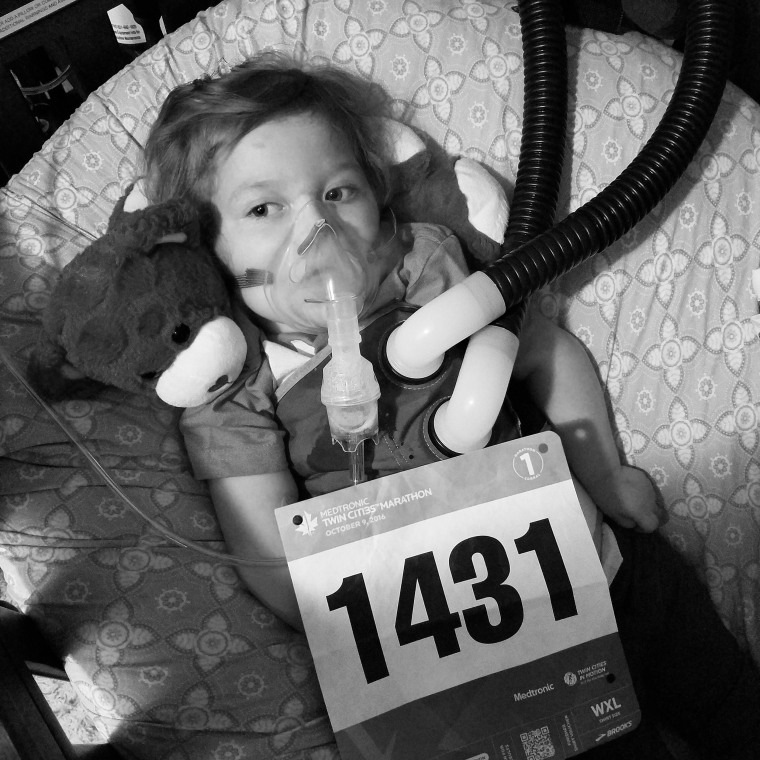 "I wanted Charlotte to feel the sensation of running and to feel the wind on her face," said Umezu. "She can't walk, so to have somebody give her the legs to do that was important to me."
Olympic swimmer David Plummer, who also lives in Minnesota, heard about Charlotte's race and contacted Umezu to ask if he could help.
RELATED: Mom creates sightseeing bucket list for daughter losing her vision
"He wanted to know if he was famous enough to allow Charlotte to check 'meet someone famous' off her list," said Umezu. "We said, 'Of course!'"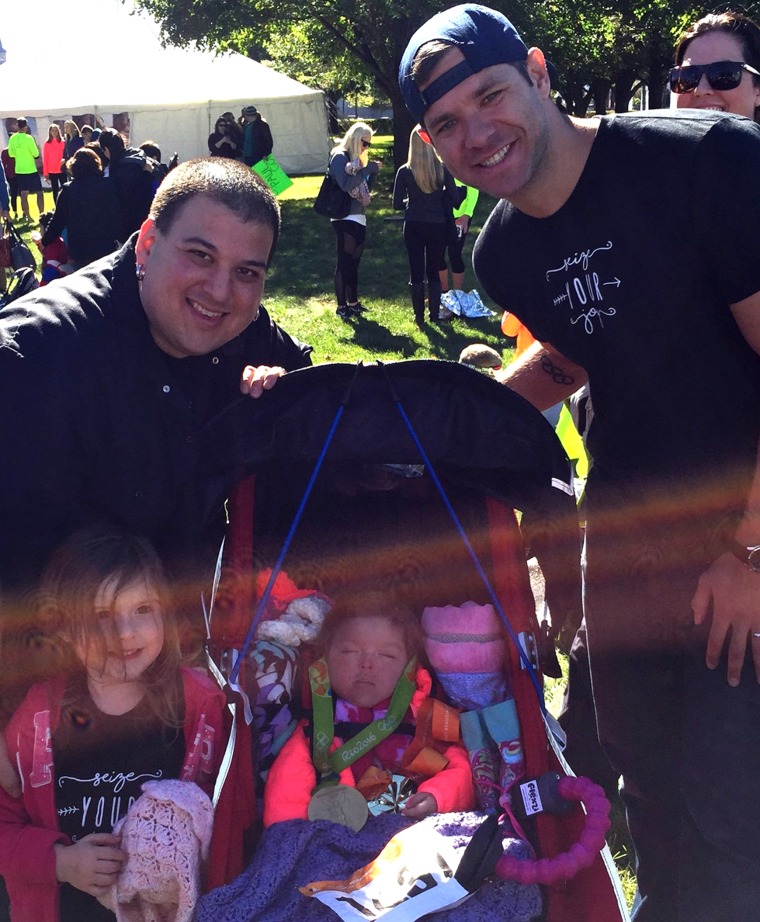 Plummer met Charlotte at the finish line of the marathon, allowing the 2-year-old to wear his Olympic medals and posing for photos with her.
Although not a runner herself, Umezu says she was able to finish the race along with her daughter and a team of runners who wanted to help bring awareness to SCN2A and to the Umezus' organization, Seize Your Joy.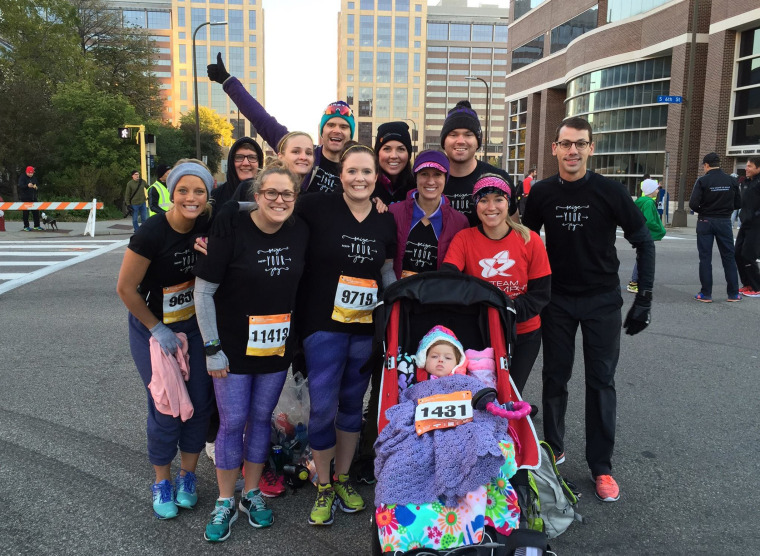 "It was worth every single painful step because so many people know about her disease now," said Umezu.
While many other items on the list have been accomplished — including a recent family vacation to Hawaii, where the Umezus honeymooned — several tasks remain, such as riding in a hot-air balloon, going sledding and seeing New York City.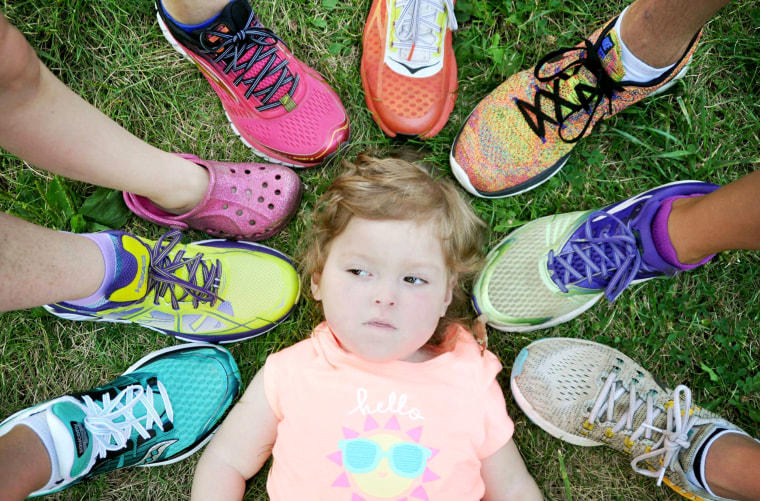 "We'll keep checking things off the list as long as we have Charlotte with us," said Umezu. "We hope to bring awareness to her condition through the joy list, and also to help people take a moment to realize that there is joy in the little things and that even when life is hard, bad or difficult, there is still joy."
Never miss a parenting story with TODAY's newsletters! Sign up here