Mattea Goff has two daughters — one of whom is five months old — so the Texas mom is very familiar with the challenges and exhaustion that come with breastfeeding a baby at nighttime.
Goff's husband, Kris, however, was having trouble understanding why his wife wasn't always bright-eyed and cheerful in the morning.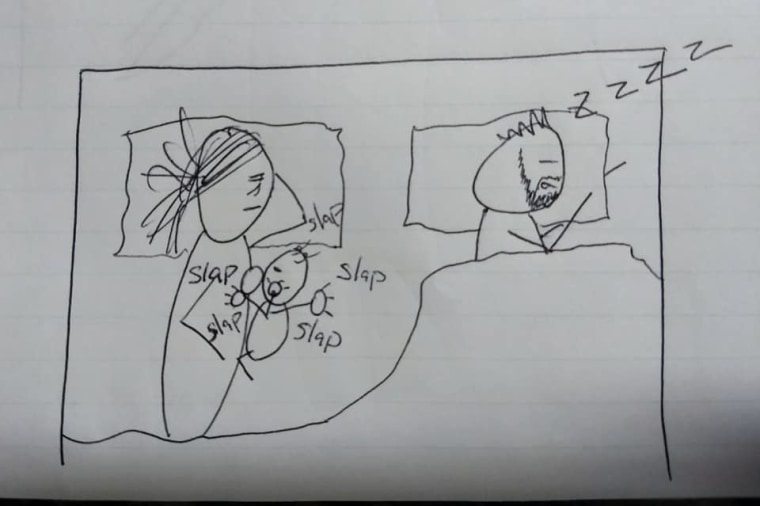 So Goff sat down with a pen and paper and drew a hilarious comic explaining the reason she rarely feels rested after a night's sleep. The drawing has gone viral and Goff is getting lots of attention for her accurate depiction of mom life.
In the drawings, Goff and her baby daughter, Aurora, move through their typical nightly routine. Goff gets kicked and slapped by a sleeping baby and points out her husband's "useless nipples."
"In the wee hours of the morning you're up and down, up and down," Goff told TODAY Parents. "Baby ends up in bed to nurse and you get what sleep you can. It's one of those things — if you haven't lived it, it can be hard to really understand. And, if you've literally slept through it, you may assume everyone else has also slept."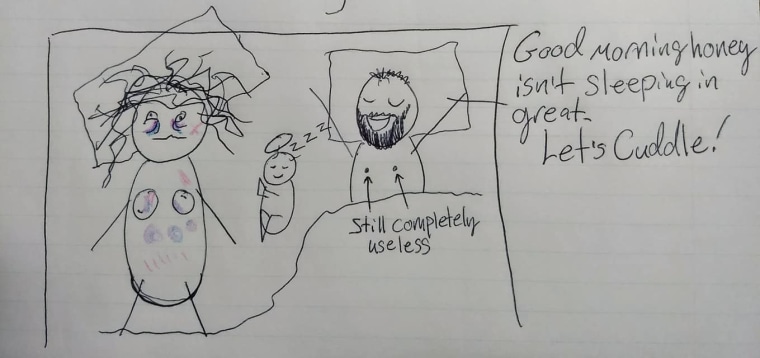 Goff says she and Kris had talked several times about why she's grumpy some mornings, but after feeling like she was repeating the same words over and over, she decided to take a more visual approach.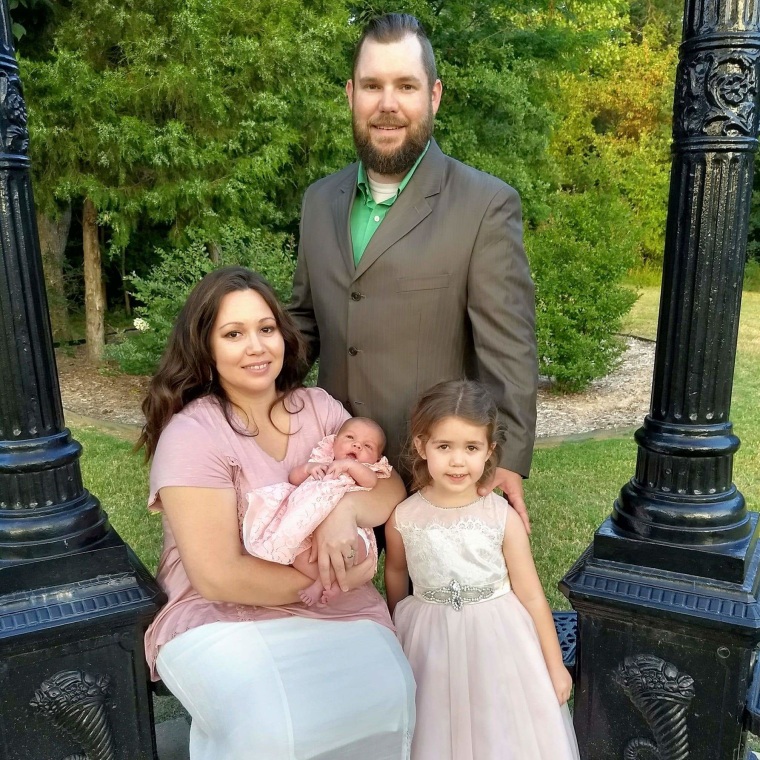 All joking aside, Goff says her husband is a great dad.
"Here's the thing — I don't blame my husband for sleeping," said Goff. "The decision to exclusively breastfeed was mine and he's very supportive of that and appreciates it. He's a very involved dad in many other ways and yes, he does 'get it' — as much as a guy can, anyway."