/ Source: TODAY Contributor
A mom's attempt to help her son to have fun and accept himself has turned into a tradition that the entire neighborhood anticipates every year. Every school day in October, Julie Mudrick dresses in a different costume to meet her children at the bus stop; since she started in 2013 she has worn 117 unique outfits.
"Sometimes in childhood you don't remember specific memories," she told TODAY. "I love that there will be this happy memory that is so distinct."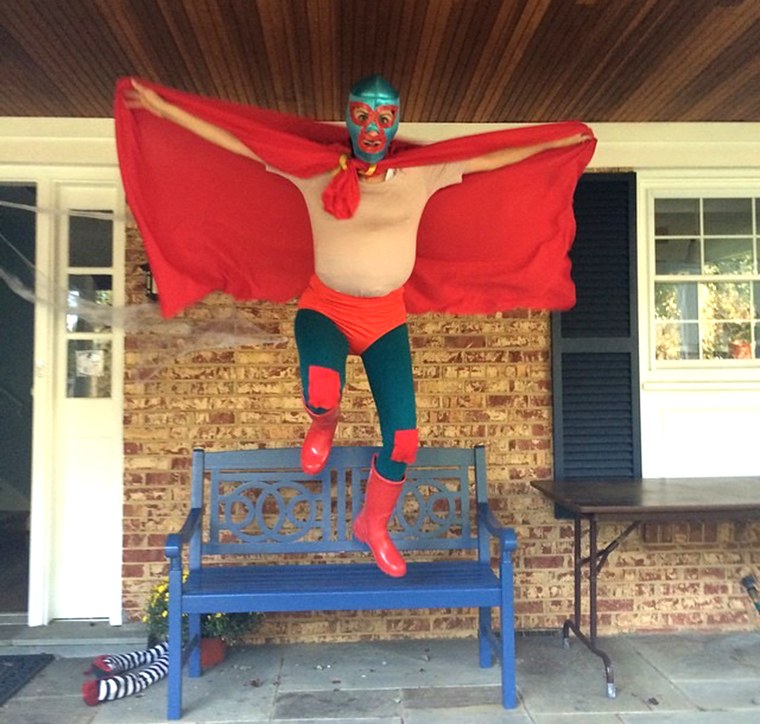 RELATED: Nurse dresses NICU babies in costumes for Halloween
Several years ago, Mudrick, from Vienna, Virginia, worried about her son, Luke, who was then in third grade. If he made a mistake, he was really hard on himself. He often seemed afraid to have fun. One day on the way to the bus stop, she stopped by a store and picked up a pair of novelty glasses to wear to meet him. That's when a notion struck her.
"I got the idea that I am going to dress up every day of October," she said.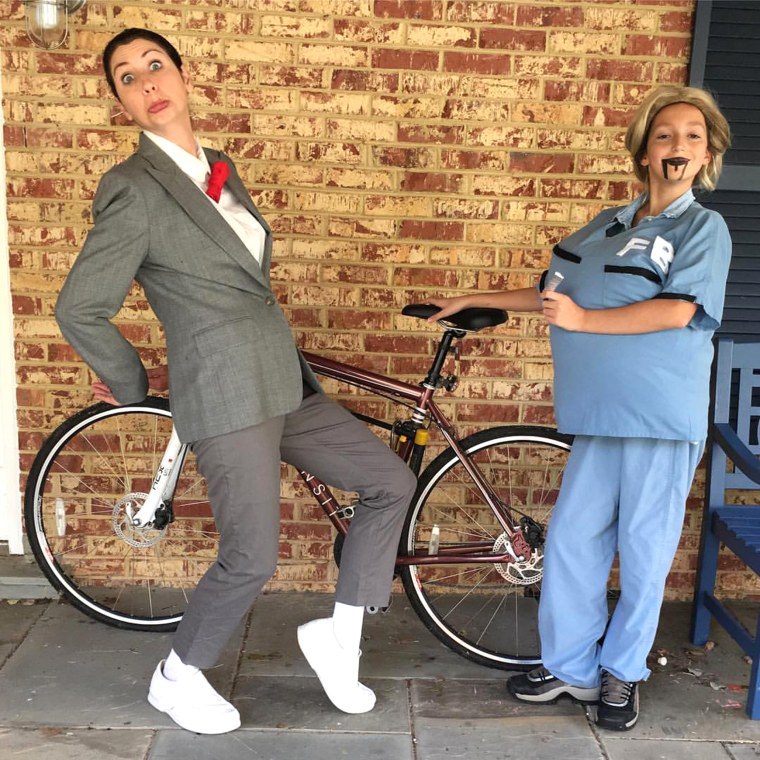 The mom of five dedicates 30 minutes a day to prepare each costume. Mudrick tries making costumes out of things she has a home. A pair of green jeans became legs for a Kermit the Frog costume. Bathing suit bottoms helped her transform into Superman and Nacho Libre, one of Luke's favorite costumes.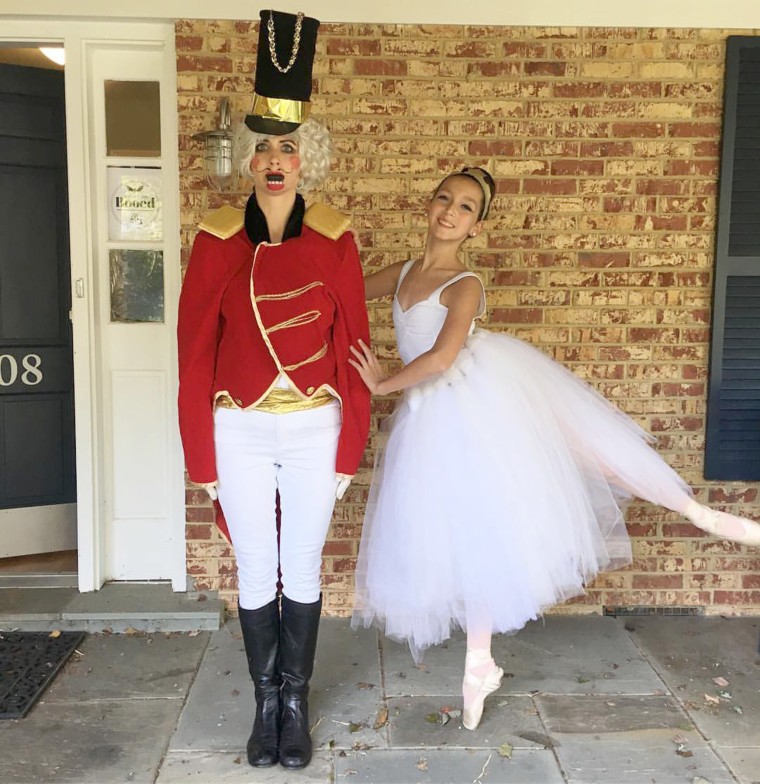 RELATED: Who you gonna call? Dad turns son's wheelchair into Ghostbusters car
Mudrick hoped her children would learn from her example that it was OK to "stand out and be different." And, she thinks her costume campaign is making a difference.
"They are willing to have fun. When they do fail at something they pick themselves back up. And they realize it is okay to be different than anyone else," she said.
When her oldest daughter, Isabella, 13, started at middle school on a different bus, Mudrick asked if she wanted her to come to her bus stop, too. But Isabella said no. She wanted to dress up with her mom. Mudrick has been planning group costumes with her daughter and sometimes her 4-year-old son James.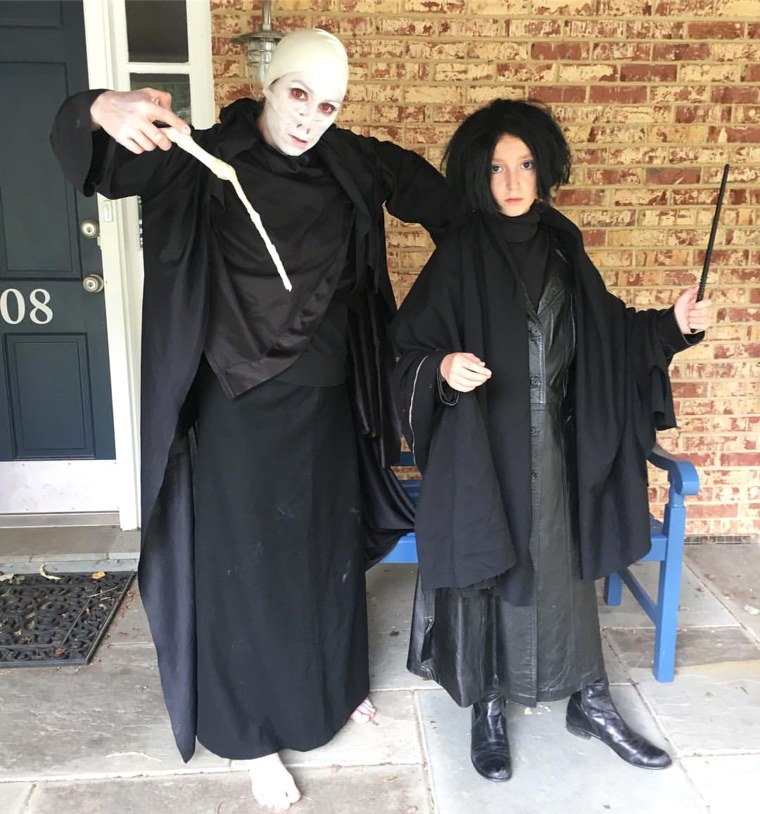 Related: These epic wheelchair costumes take Halloween to a new level
"I love that it is helping her develop a talent," she said. "She is learning a talent to face paint and act."
When others wonder if Mudrick has too much time on her hands, she ignores the criticism. She feels glad that she's taught her children it's OK to be different while making others happy.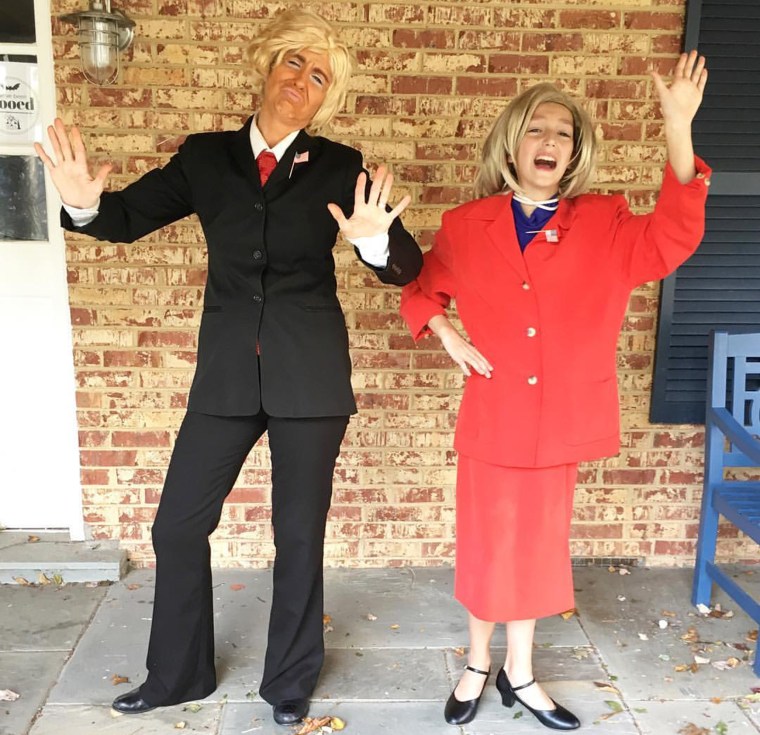 "If I spend 30 minutes a day every school day of October to be unique and bring joy to others, that is my priority."