Whether she's dissenting as Supreme Court Justice Ruth Bader Ginsburg or flying across the Atlantic as Amelia Earhart, 3-month-old Liberty Wexler is no stranger to wearing the shoes — and hats, dresses and accessories — of influential women.
Liberty's mom, Jenelle Wexler, has always loved photography — before Liberty was born in July, the Illinois mom would occasionally take themed costumed photos of her son, River, now 2, or capture travel images on her vacations with her husband, Jonathan.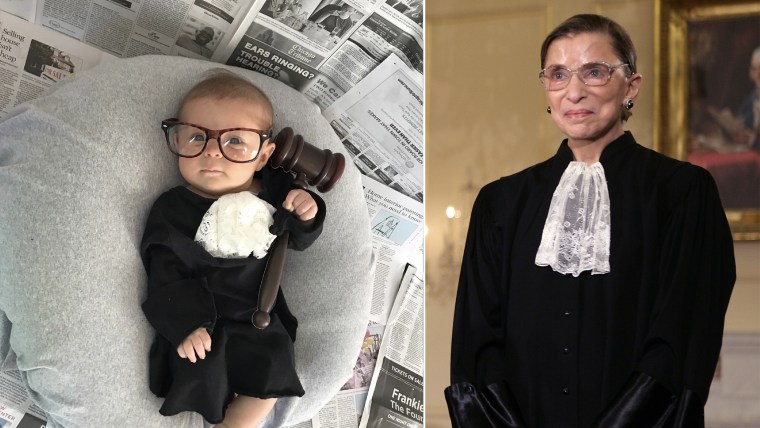 But it was the joys of dressing up a baby girl combined with inspiration from a Frida Kahlo painting that gave Wexler the idea to photograph her infant daughter as powerful women from history.
Never miss a parenting story with the TODAY Parenting newsletter! Sign up here.
"I am a huge fan of Frida ... I created Liberty a costume that looked like a realistic baby Frida with a floral headband, unibrow and clothing I already had on hand," Wexler, who posts her photos of Liberty on Instagram, told TODAY Parents. "From Frida, I began thinking of other influential women who should be celebrated for their contributions and the ideas kept coming."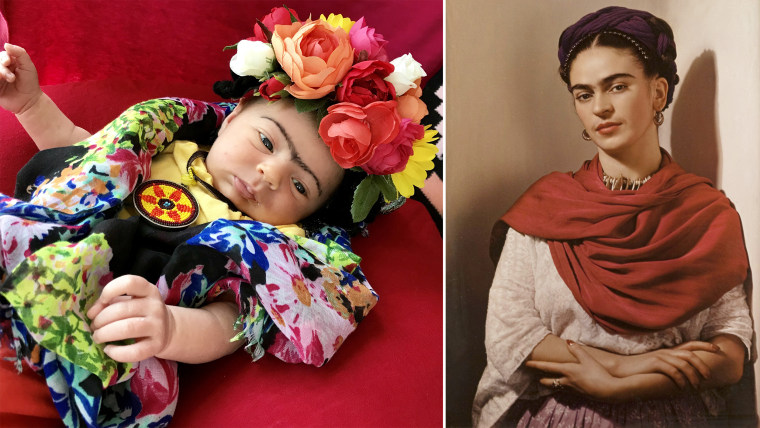 With her sewing machine and a hot glue gun, Wexler has transformed thrift store finds and craft supplies into costumes ranging from Audrey Hepburn to Mother Teresa. The mom-of-two works on her creations when her kids are asleep, and takes great time to research photos of the women she features, choosing the look she feels represents each woman most accurately.
For Madonna — it's tulle skirts and flashy jewelry. For Joan of Arc — armor and a sword.
Wexler, a hair dresser by trade, hopes her smiling baby daughter will later be inspired by the images.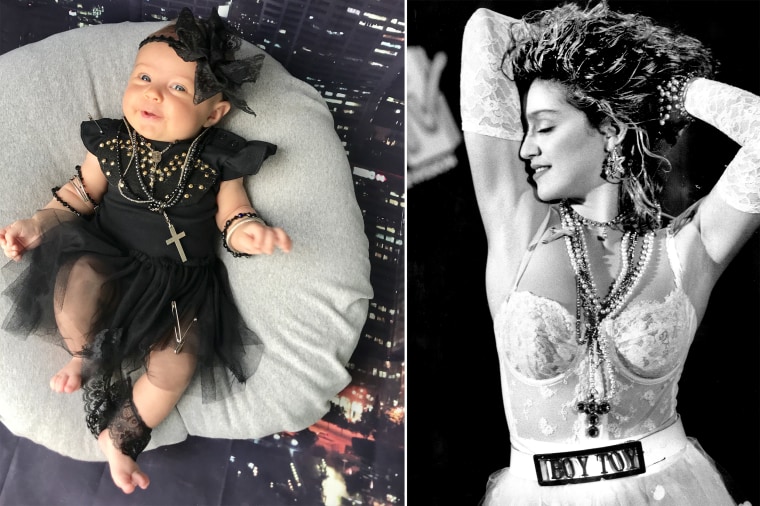 "I wanted to bring attention to these women and their specific stories to show how important their actions were in shaping our current society for the better," said Wexler. "I hope these are individuals Liberty herself chooses to admire and aspire to be like ... great women who have helped make the world a better place for future women and people as a whole."
Liberty Wexler hasn't turned one, but thanks to her mom, she's already worn the clothes of famous women like Amelia Earhart and Madonna.