/ Source: TODAY Contributor
Julie Holcombe's twin sixth-grade sons, Ryan and Patrick, often meet up in a field near their middle school with friends — "the squad," as they call themselves — to walk home from school together.
In the field, which connects two neighborhood middle schools near their home in Yardley, Pennsylvania, the boys can hang out, climb trees and play football.
Last week, the 12-year-olds were doing just that when they said an adult they didn't know approached them.
"The man asked us to get out of the tree, and he said, 'I've been watching you climb this tree after school for a while, and even sent a security guard over to talk to you, but you were being evasive of the officer,'" Ryan told TODAY Parents.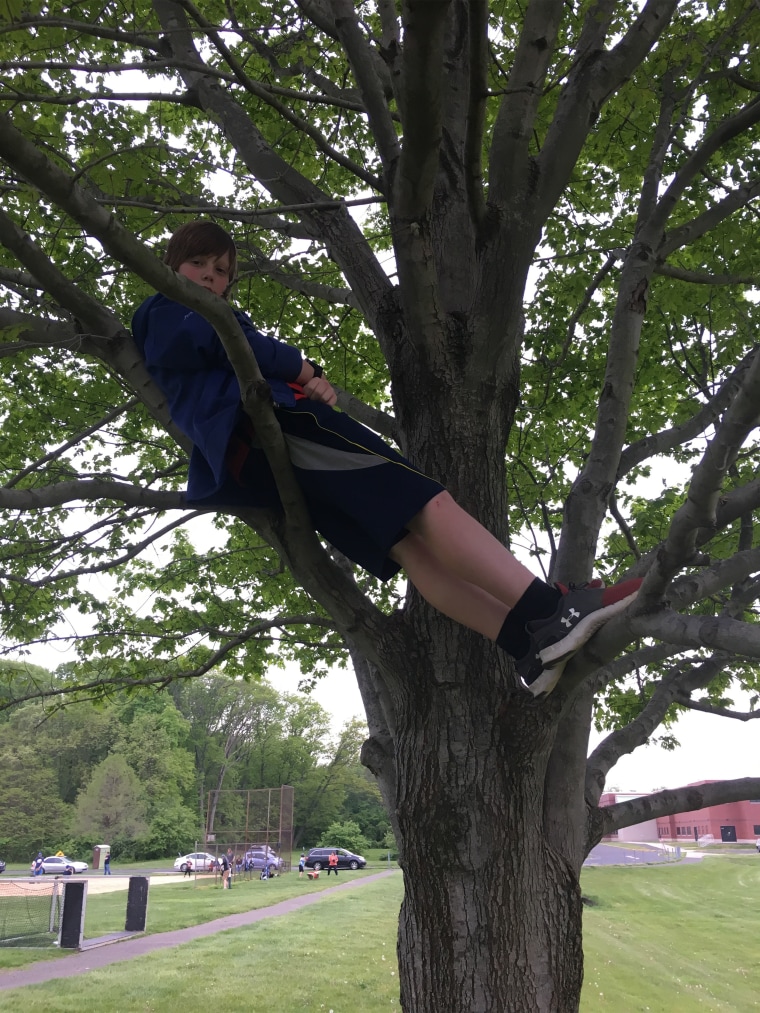 The boys said he asked for their names and school so that he could report them to their principal, but he did not identify himself.
"He told us, 'I don't want you kids climbing, because if you fall and get hurt, the school would be responsible and could get sued,'" Ryan said. "He said, 'You aren't in trouble, but if you do it again, I'm going to contact your principal.'"
Ryan said the man then told the boys they shouldn't be hanging around after school, but should get their things and go straight home instead.
When her sons told her what happened, Holcombe was incensed that her children were being discouraged from playing outside.
So she typed up a letter and a "permission slip" for climbing trees, and gave it to her sons so they could show it to anyone else who approached them.
She then posted the letter and slip to her Facebook page.
"My children have permission to climb any tree they so desire," wrote Holcombe. "I encourage it, whenever they can, for as long as they both shall live."
"So, from this point forward, I respectfully ask that you let my kids be kids."
Holcombe pointed out that she wanted her children to be outside getting exercise after school and that it is "sad" and "ridiculous" to worry about lawsuits instead of letting them play.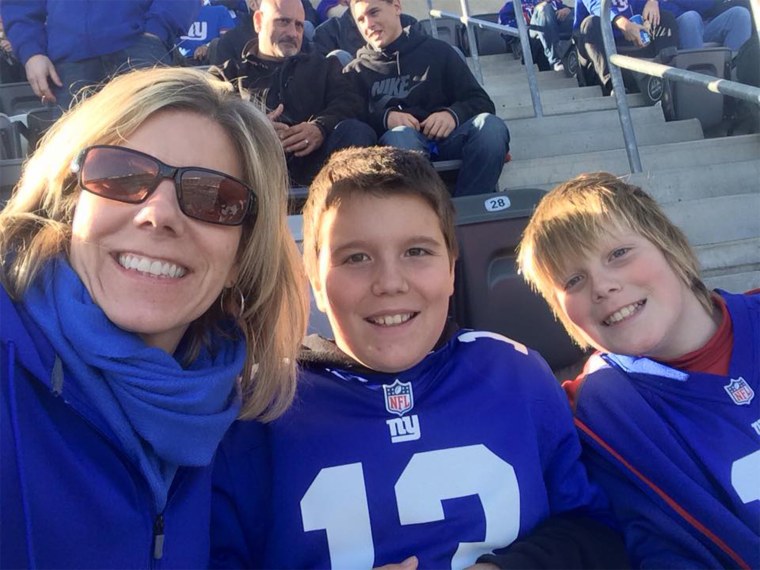 "It seems like too many of us who are responsible in some way for our children's development — parents, teachers, school administrators, coaches — have gotten so focused on preventing something bad that it's come at the expense of fostering something good," she told TODAY Parents.
"The result seems to be that our kids' recreation time is being constrained by fear, and, worse, that this fear isn't so much that kids might get hurt, but rather that there might be financial consequences as a result."
Holcombe said it struck a nerve with her that something as simple as sixth-graders climbing a tree seemed like a "risk" to an adult.
"I think it's safe to say I speak for many parents who are pretty frustrated at the amount of time our kids spend indoors, playing video games or on their phones, instead of using their imagination or getting physical activity outdoors," Holcombe said.
"Obviously, some safety measures make complete sense. Bike helmets? Absolutely! No playing tag on the playground because you might tag too hard and cause someone to fall and hurt themselves? Give me a break."