/ Source: TODAY Contributor
For anyone who has struggled to wrestle three lengths of hair into a single polished plait, prepare to be inspired. The elaborate braids that Shelley Gifford creates each morning in her daughter's hair make the 6-year-old girl the envy of the playground — and beyond.
"I'm hair obsessed" Gifford told TODAY.com by email from her home in Melbourne, Australia. "I'm always challenging myself to create something new and unique."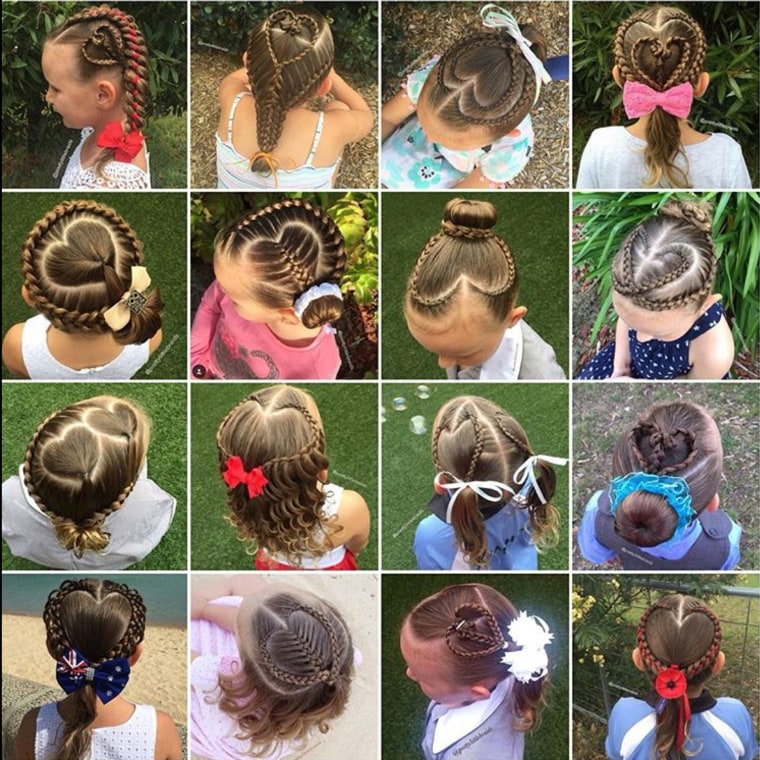 Although she loved to braid as a girl, Gifford only knew two styles. That changed in 2014 when she discovered how much information was online about braiding. She became a self-taught expert braider and stylist by following social media accounts devoted to braiding, watching tutorials and attending workshops.
Gifford now spends 15 to 20 minutes braiding Grace's hair into intricate designs before school most mornings. The mother and daughter sometimes talk during the braiding but it's also when Grace is all ready for school and allowed to watch a little television.
They two have always been close, even before Gifford began creating the artful braids.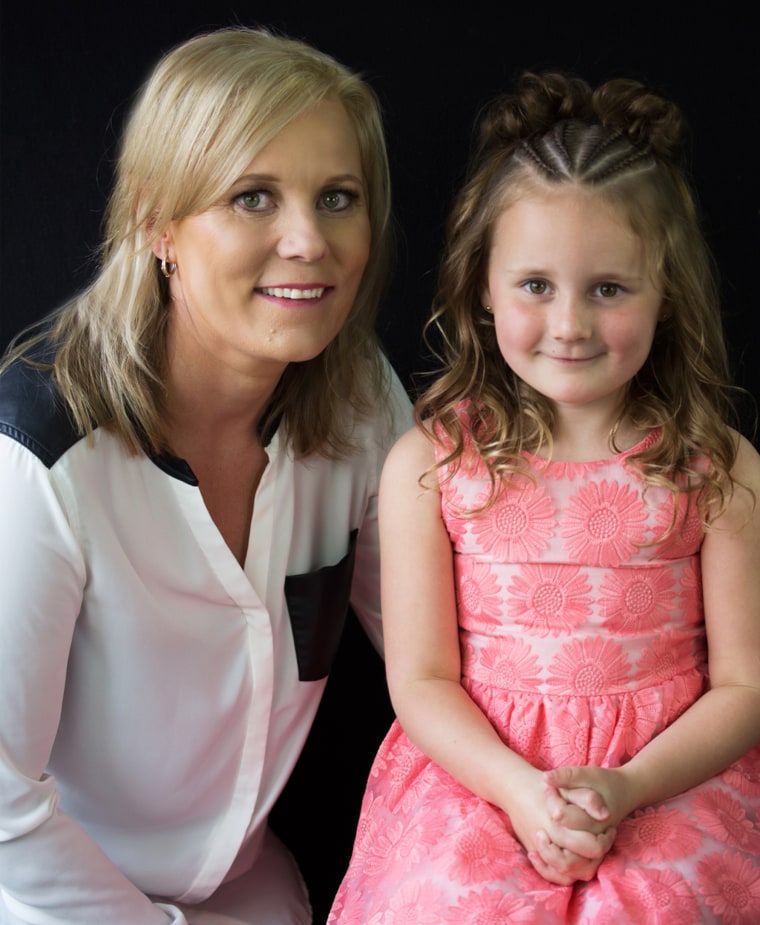 "It's a lovely feeling to have that special time with her each morning and I think it's an added bonus that she has that personal attention to make her feel special," Gifford said.
It's also when the family of four is all home before the day gets started, said Gifford, who also has a 4-year-old son, George.
"George is never far from our side when I am braiding and occasionally, if I'm lucky, hubby will make the coffees," she added. "It's nice to have that time to bond as a family in the mornings before the mad rush of the day starts."
Grace, who is learning to braid as well, likes her mom's handiwork and notices that many other people do as well.
"The older kids ask me to take my hat off in the playground so they can see my hair," Grace said by email. "They say, 'Your hair is pretty today, Grace. I wish my mum done my hair done like yours.'"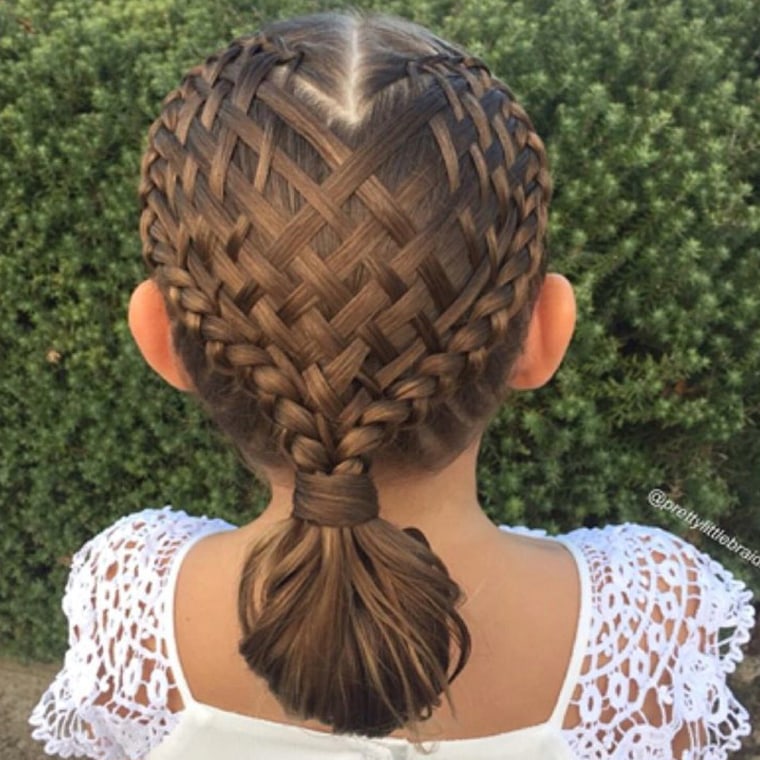 Gifford photographs the braids and shares her work with her thousands of followers on Instagram and Facebook pages called Pretty Little Braids. The braids also get a lot of notice in public, with people stopping them all the time.
"We get told how amazing Grace's hair looks and 'Did your mum do that?'" Gifford said. "We have had people approach Grace in the street saying, 'I know that girl,' based solely on her having an unusual braid in her hair."
Gifford says she creates her own styles most of the time, and she loves to style holiday themed braids. But she will search online for inspiration when she's running short of ideas or time.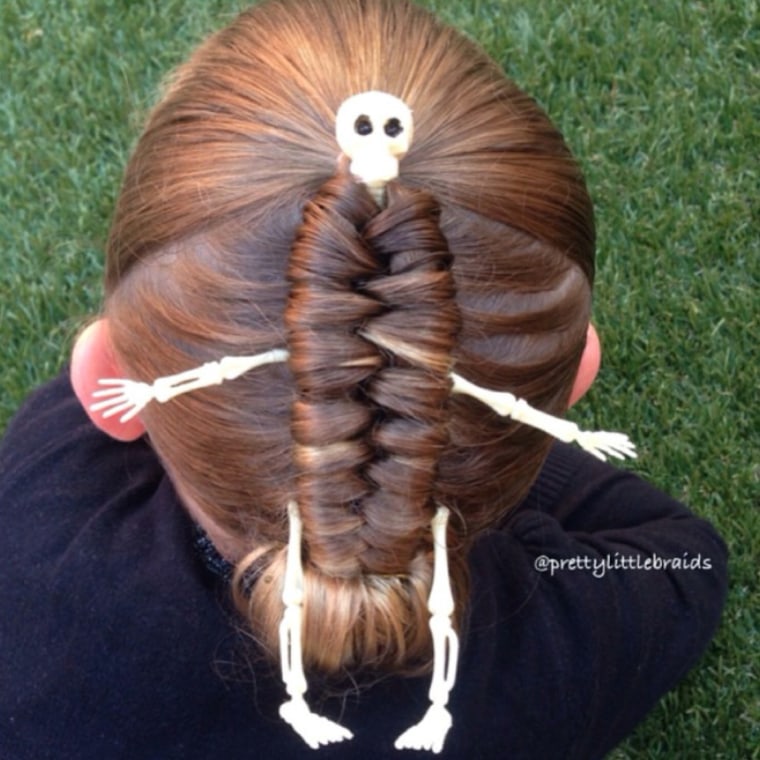 "I try and think of a new style each night for the following day," said Gifford, who teaches mothers how to braid and does special occasion braid work. "I like trying to be creative with my braiding."
"Sometimes it seems more like art than an everyday hairstyle, which I find fun and unique and then sometimes I may just recreate a great style that I have found on the Internet from fellow braiders," she said. "I love inspiring others and seeing their re-creations."
The best part, though, is including her daughter in her love of hairstyling.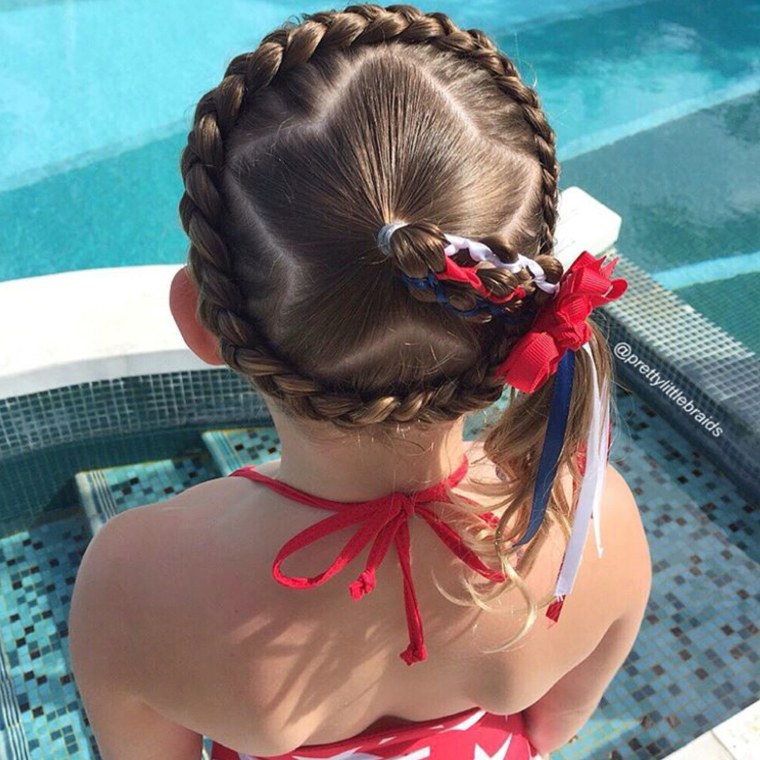 "I love doing something that I'm so passionate about," Gifford said, "and I love that Grace gets to be a part of that."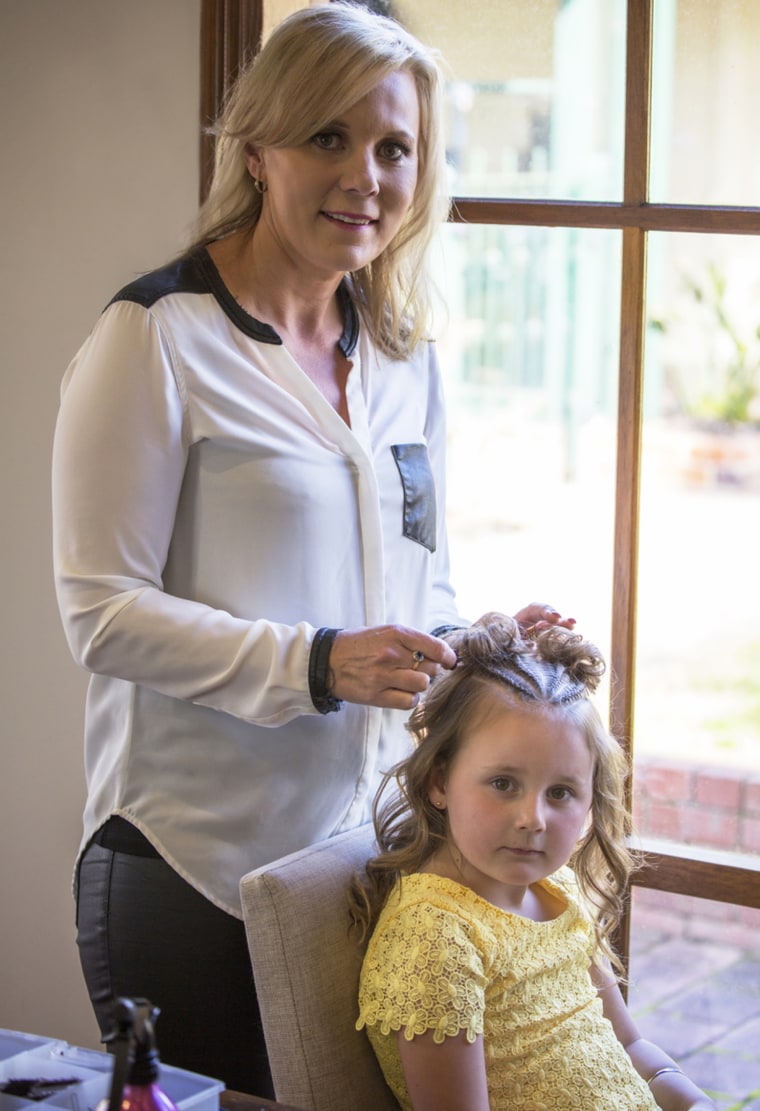 TODAY.com contributor Lisa A. Flam is a news and lifestyles reporter in New York. Follow her on Twitter: @lisaflam