As parents, we'd love to remember all the funny or insightful comments that come out of the mouths of our wise little munchkins. But so often, you can't find paper to jot it down. Or you enter it into your smartphone, where it stays, because who has time to turn it into something you could scrapbook?
Lacy Ellis of Kansas City, Missouri, was in the same boat two years ago when she heard her then 3-year-old son, say: "Mommy, look, the moon just turned on."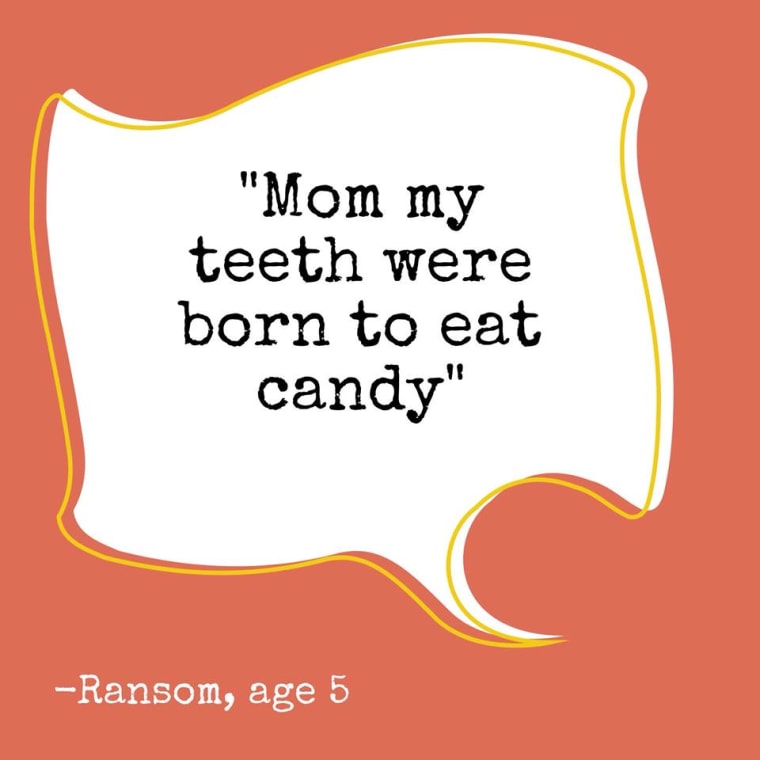 "I was laughing at how excited he was and it made me think that I wanted to write that down, but then what?" Ellis told TODAY Parents. "I kept thinking how I wanted to create a stylistic space where families could keep and print out memories."
Enter LittleHoots, an app created by Ellis that makes it easy for parents to create custom-illustrated tiles with their child's "deep thought" on it.
Ellis, an art director and designer, says she has always felt passionate about preserving her family's memories, but didn't like how much time it took.
At a local conference for entrepreneurs competing to receive start-up funding, Ellis pitched her idea of a memory-sharing app that allows on-the-go parents to type out and stylize their kids' quotes and archive them.
Ellis ended up winning the competition, along with start-up money and a space for an office.
"Winning that... gave me the courage to leave my job. But it was definitely scary as we are a two-income family. We had to make a lot of sacrifices and still are as the app is just now gaining momentum," says Ellis, adding that she had no prior experience creating an app.
LittleHoots has gotten some unexepected help from a little girl name Greta.
Ellis asked Greta's parents if she could share their daughter's hilarious quotes on the LittleHoots social media platforms. A post to Reddit hit the jackpot. "Within a few hours, I had 2 million views and people emailing us like crazy. I couldn't believe it. We've done no marketing... all this attention is by word-of-mouth."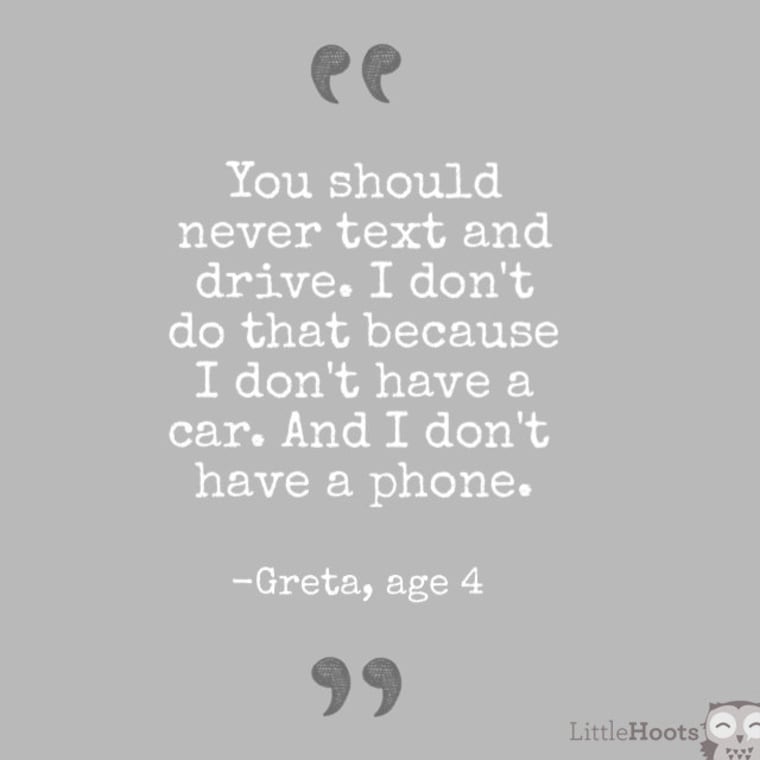 LittleHoots has gone from a few hundred users to more than 18,000 in a little over a year. Eventually, Ellis wants the app to be a place for families to share videos and photos with other family members.
Her son, now 5, knows he played a role in inspiring his mom to create the company.
"He's on to what I'm doing now… he'll say some pretty hilarious things and just look at me as if to say, 'Mom, are you writing this down?'"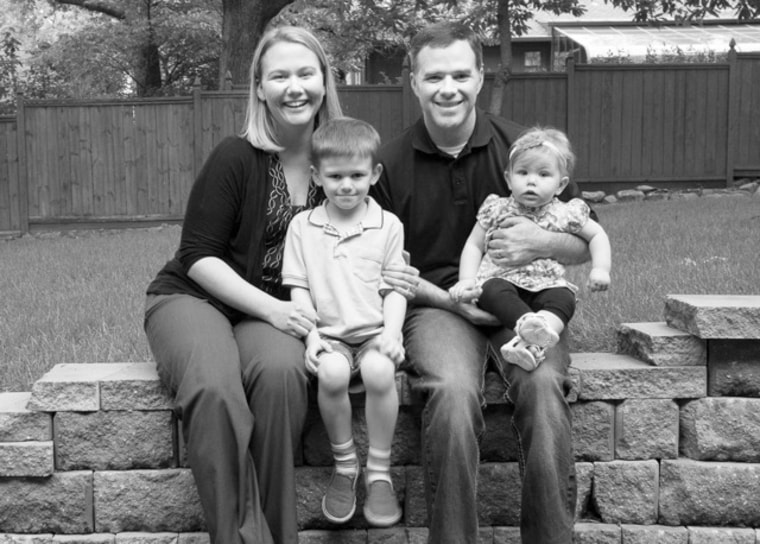 Patrice Poltzer is a producer at the TODAY show and the author of Furst Bites (www.furstbites.com), where she and her 21-month-old son review restaurants from a family perspective. Follow her on Instagram, Facebook and YouTube.