When Natalie Weaver's daughter Sophia, 9, was trolled on Twitter, the North Carolina mom did more than tweet back.
She took on the social platform itself — and won.
Sophia was born with Rett syndrome, has facial deformities, an immune deficiency and has experienced seizures.
"There is no one in the world who is like her — who looks like her and has her combination of conditions," Natalie, 37, said. "She is pretty dang special."
But online trolls don't see past physical appearance, and in January, an anonymous Twitter user sent Natalie a tweet, saying Sophia shouldn't be alive.
"It's heart-shattering that people would feel that way toward my child just because she looks different and she has disabilities," Weaver told TODAY.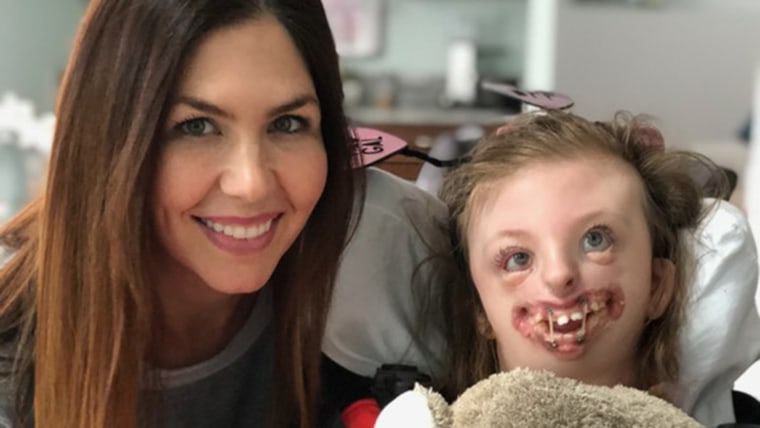 When Weaver, a health-care activist, reported the account, she discovered that Twitter had no way to report harassment based on disability. Users can report hate speech based on race, religion, gender and sexual orientation but disability wasn't included as a protected group.
"People with disability experience hate and discrimination every single day just because they are disabled," Weaver said. "It is very important to have that distinction."
Weaver campaigned Twitter to change its reporting practice.
"I have been continually bringing this issue up and pushing Twitter to include disabilities in their reporting tool," she said.
This week, Weaver learned she succeeded.
"It's against our rules to directly attack or threaten someone based on their protected category, including disability. You asked us to clarify this in our reporting flow, and we've updated it to be more specific," tweeted Del Harvey, head of Twitter Trust and Safety.
Weaver knows this is just the beginning.
"I was very happy that they finally acknowledged that and included (disability)," she said. "But I also want to make sure this change actually means something."
Related: Richard Engel shares heartbreaking story of son's medical journey
From the start, Weaver realized she had to advocate for her daughter. When she was 34 weeks pregnant with Sophia, doctors noticed the girl had facial, foot and hand deformities. A few months after Sophia was born, she was diagnosed with Rett syndrome, a neurological disorder. Two years ago, the Weavers learned Sophia had type 1 diabetes, too.
"I am fighting for her quality of life," she said.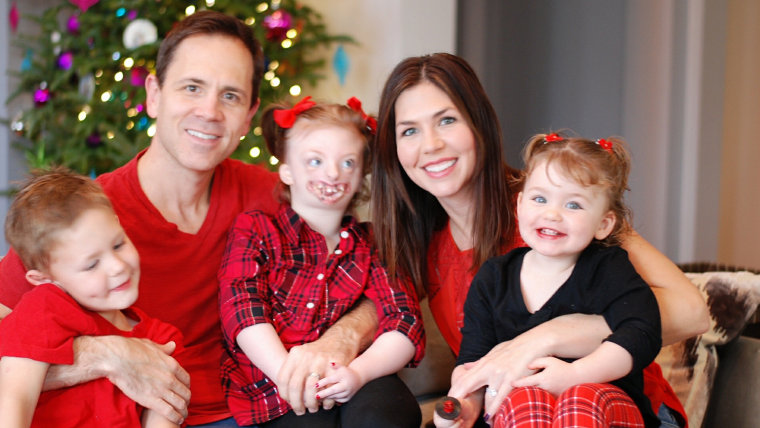 Weaver's private battle turned public two years ago when North Carolina planned to slash funding for medically fragile children. While Weaver worried about exposing her daughter to cruel comments, she knew Sophia's story showed why affordable medical care is needed. When parents began lobbying to save the Affordable Care Act, Weaver joined the national movement.
"I took my passion for fighting for Sophia's life and spread it to fight for others," she said.
Weaver knows her sassy and sweet daughter is more than a list of ailments.
Sophia can't talk much — though she does say "hell, yeah," just like her mom. She mostly communicates with her eyes, rolling them when annoyed. Even though she experiences pain and seizures daily, Sophia's always happy, her mom says, and enjoys playing with her brother, Alex, 7 and sister, Lyla, 4.
"We just have fun together," Weaver said.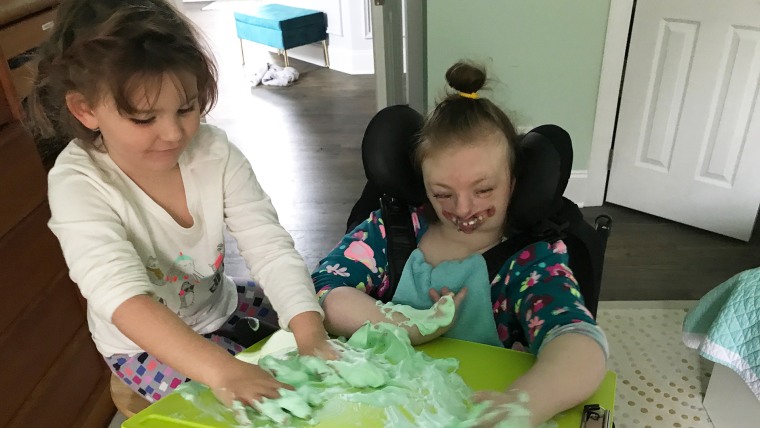 As Weaver's advocacy increased, the bullying online swelled. Then this year, that anonymous Twitter user began using Sophia as support for eugenics, the Nazi-endorsed practice of only allowing children with strong genetics to live. This user and others said Weaver should "put (Sophia) out of her misery" and let her die.
"Do you know what that looks like? That is me not giving her seizure medication and that is me not sitting her up when she chokes," Weaver said. "That is me allowing her to suffer."
While Twitter has suspended the user's account, Weaver knew having a reporting option for people with disabilities would help the platform understand the harassment they face daily. Weaver hopes that people learn from Sophia that everyone deserves compassion.
"I think sometimes people view her as a separate thing and not a child," Weaver said. "There is a human being in there."