/ Source: TODAY Contributor
Busy moms wear many hats, and as YouTube comedian Jessi Sanfilippo shows in her latest video, they also wear many different outfits.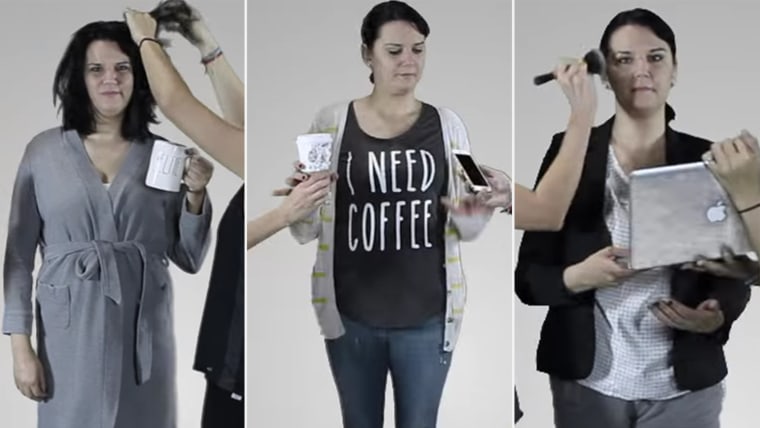 In her parody of Mode's "100 Years of Fashion" video series, Sanfilippo shows off the multitude of outfits a mom wears in a normal day. From the 8 a.m. yoga pants and baseball cap worn in the school drop-off line to the little black dress donned for 6 p.m. date night, the video is a humorous look into the amount of activities and articles of clothing that make up a mom's day.
Sanfilippo says one of the outfits receiving the biggest reaction is one she calls the "video conference call fashion mullet," an outfit that features sweatpants on the bottom and a blazer and blouse up top.
"I definitely think (the outfit) is very reflective of modern motherhood," Sanfilippo told TODAY Parents. "A lot of moms, along with myself, are able to balance raising a family while building a career from home thanks to the Internet."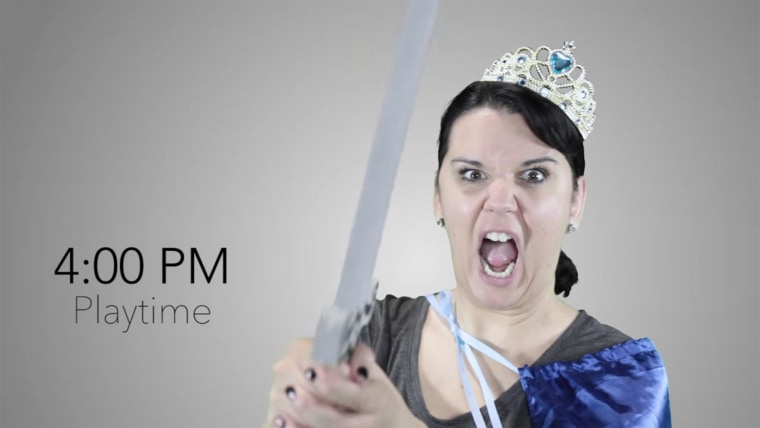 Sanfilippo, who blogs at Shuggilippo, ends the video ready for some 10 p.m. 'Netflix and Chill' time, wearing a uniform many moms also find familiar — a baggy t-shirt accessorized by a glass of wine.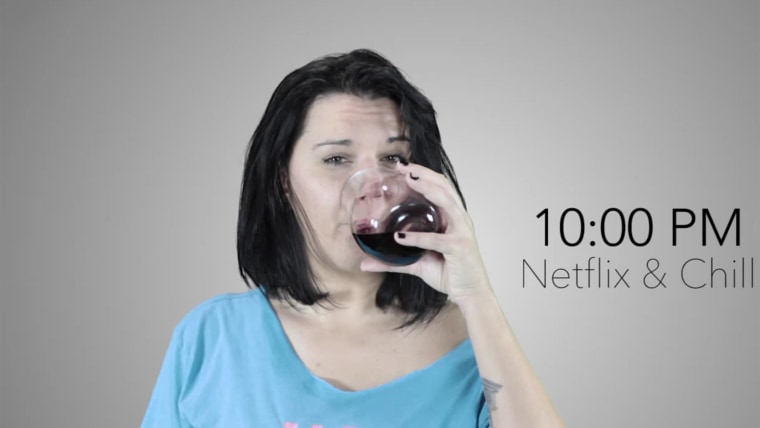 "It was fun and unexpectedly cathartic to make this video," said Sanfilippo. "It reminded me of how transformative fashion can be for the roles we are responsible to play. Especially as a mom, I'm constantly shifting modes, so it's only sense-making that the armor or costume or shapewear-covering-material I choose to don reflects that moment or mode so perfectly."