Lainie Elton of Toronto, Canada, got a fairly unusual response when she asked her twin daughters what kind of cake they wanted for their fourth birthday.
"A Hulk princess cake!" suggested one the girls, whose names are being withheld for privacy. Her sister promptly agreed. To be clear, the twins wanted their cake to feature the Incredible Hulk — but they wanted to see him in a pretty princess dress. It's a rather brilliant, if kooky, concept, and Mom loved it.
"I have no idea how she came up with the idea but they're currently on a major 'Avengers' kick, and they've always loved their princesses," Elton told TODAY. "I knew I had to try it out!"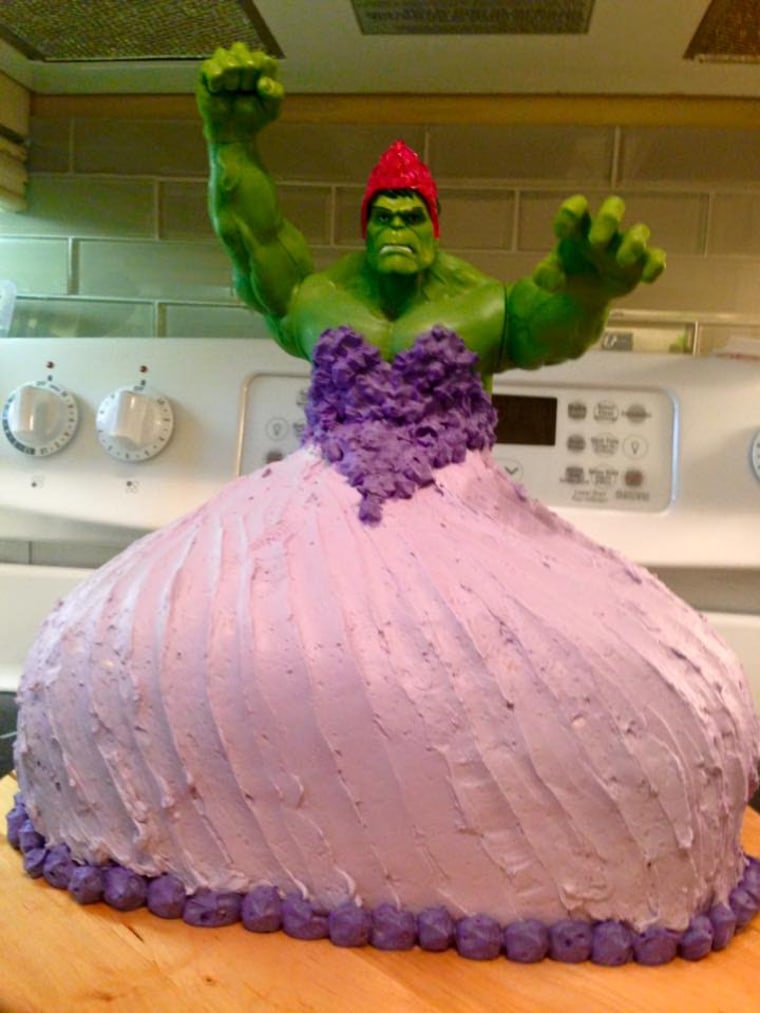 Inspired, Elton set to work to bake the cake herself — entirely from scratch. She used a dense cake recipe, bearing in mind that the cake would have to support a fair amount of weight. The Incredible Hulk is hefty, and those flowy princess gowns can weight a lot, too.
RELATED: 8 easy birthday cakes that look hard to make...but aren't
Elton admits that she had no idea how the cake would turn out. In fact, this was her first time ever making a birthday cake. Talk about starting big.
"I cut holes in the bottom: two layers for his feet and cut the top layer in half to accommodate his body so that it would be a tight fit around his waist," Elton said of her process. "I then shaved it down with a serrated bread knife to create the rounded sides and used the excess to build up the bodice. The last step was the icing, which turned out way better than I had anticipated."
The masterpiece cake is three tiers tall, a foot wide, and 9 inches deep.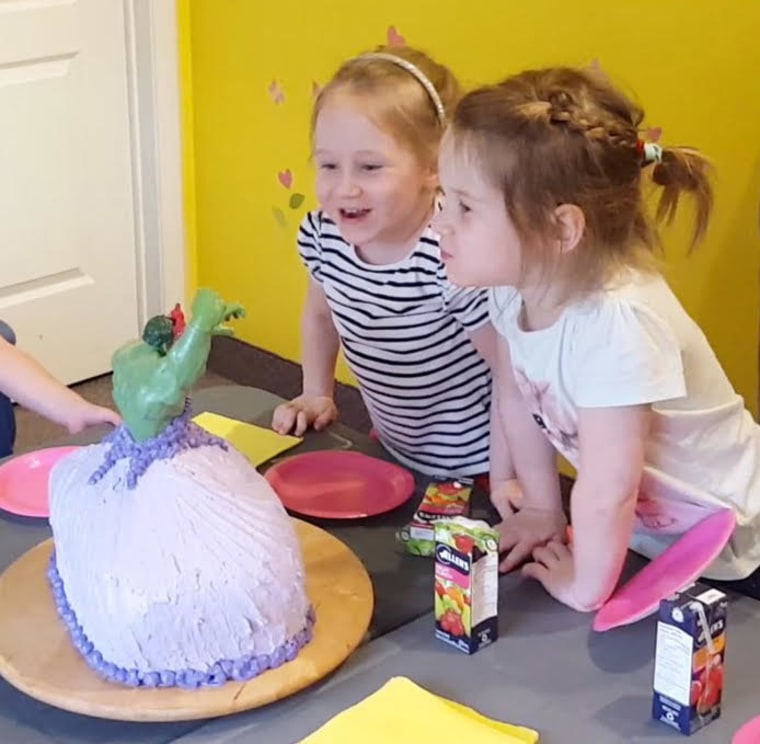 "The [twins] were super impressed! They saw the cake during it's creation over a couple of days so there was no big surprising reveal, but they definitely loved the end result," Elton said.
Some parents may have taken issue with their daughters wanting a cake that featured a male character in traditionally female attire, but Elton embraced the idea from the start.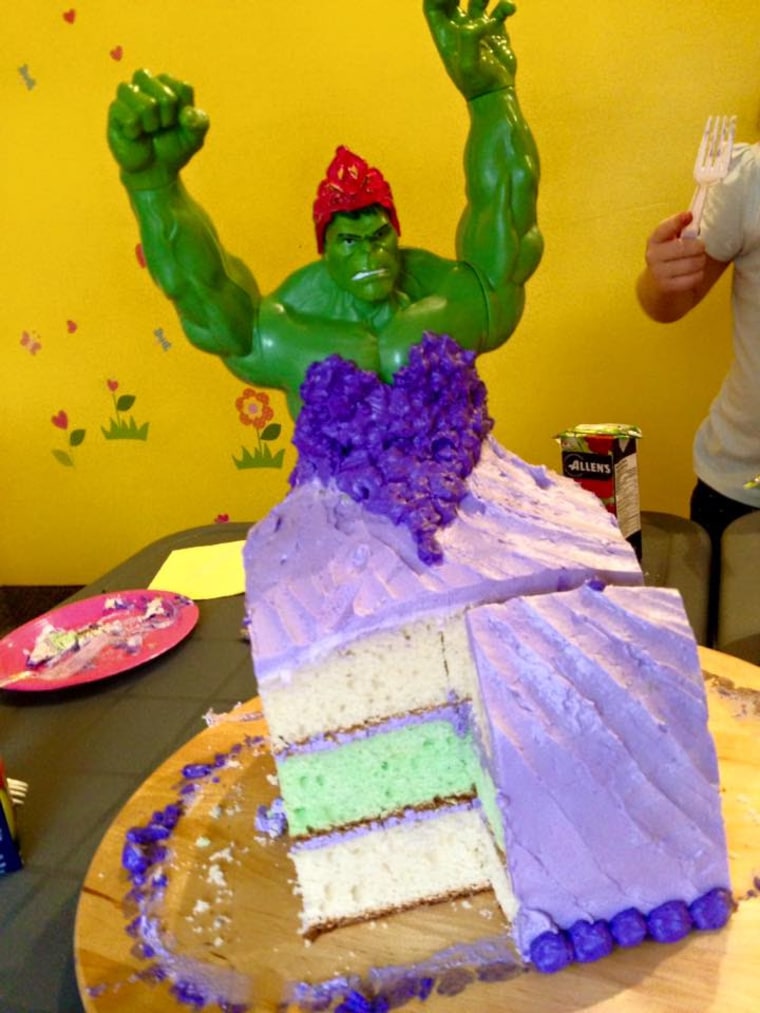 "I'm happy the lines are getting blurry and I think the concept of enforcing those traditional roles seems a little outdated," said Elton. "We support them playing with whatever they happen to be interested in at any given moment. The interests of a 4-year old are fleeting so we try to capture those moments to help foster whatever they may be into at any given time."
RELATED: Target removing 'gender-based signage' for kids after complaints from parents
"You never know what part of their vivid little imaginations you might be messing with as a result of denying them a color, a toy or an article of clothing just because it's not traditionally meant for girls," she added, "which is a concept they shouldn't need to understand at their age."
Elton shared the story of the cake along with a picture on Reddit, and received great support.
One commenter recalled being denied a pink Hula Hoop he'd desperately wanted as a five-year-old boy. His father had refused to get him something pink, presumably because it was intended for girls only.
Fellow Reddit users encouraged the man to go out now and buy himself the pink Hula Hoop he'd always wanted. Fortunately, the Elton girls won't have to wait until they're adults to see their wish to see the Hulk in a dress come true.