Molly Sims has given birth to her second child, a daughter named Scarlett May.
The 41-year-old model announced the happy news on her website Thursday, writing, "We welcome Scarlett May Stuber into our family. Our hearts are bigger with you here."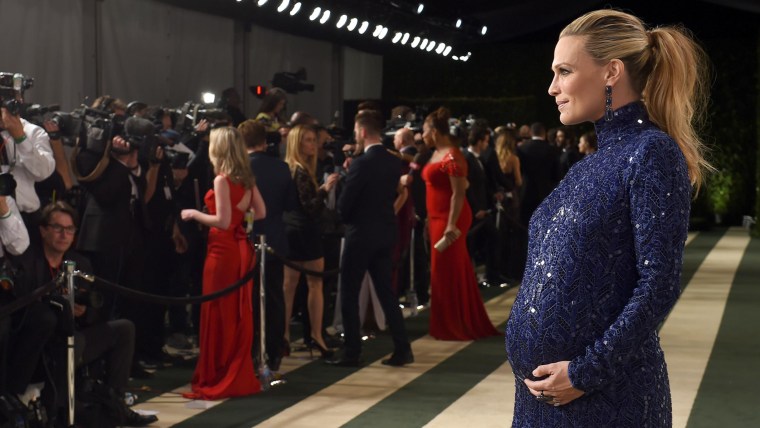 Sims added that little Scarlett was born on Wednesday, March 25.
"Our little bundle of joy weighs in at 7.7 pounds and is 21 inches long. Momma and baby are doing well," she wrote. "We are thrilled that the newest addition has finally arrived and we are so excited that we are now a family of four!"
The proud mom also shared an adorable photo of her daughter sleeping while nestled in a blanket featuring a pink star print.
Sims and husband Scott Stuber, 46, who tied the knot in 2011, are also parents to 2-year-old son Brooks. The night before the couple welcomed their new addition, Sims shared a sweet photo of herself with her son, writing, "My ❤️#blessed #myfirstbaby #nightmylove."
Sims first announced she was expecting in September in a blog post, and expressed excitement over Brooks' new role as a big brother.
"I absolutely cannot wait to see what life will be like as a mother to a toddler and a newborn, and I really can't wait to see Brooks as an older brother to Baby #2!" she wrote.
"I just know that he's going to be preciously protective. If it's a girl, he'll be her biggest supporter and confidant and if it's a boy, I know they'll be the best of friends, always getting into adventures together."