Molly Sims has never been shy about her personal life. The 43-year-old has been open about struggling to lose the baby weight and balancing work with motherhood. Now, the actress is revealing how her third pregnancy is the hardest yet.
"I was very unprepared for how bad I felt," Sims told TODAY. "I'm not going to lie; between the heartburn and the nausea and the vomiting and emotion, it's really hard. I woke up one day and told my husband (Scott Stuber), 'I'm not going to make it through this one.'"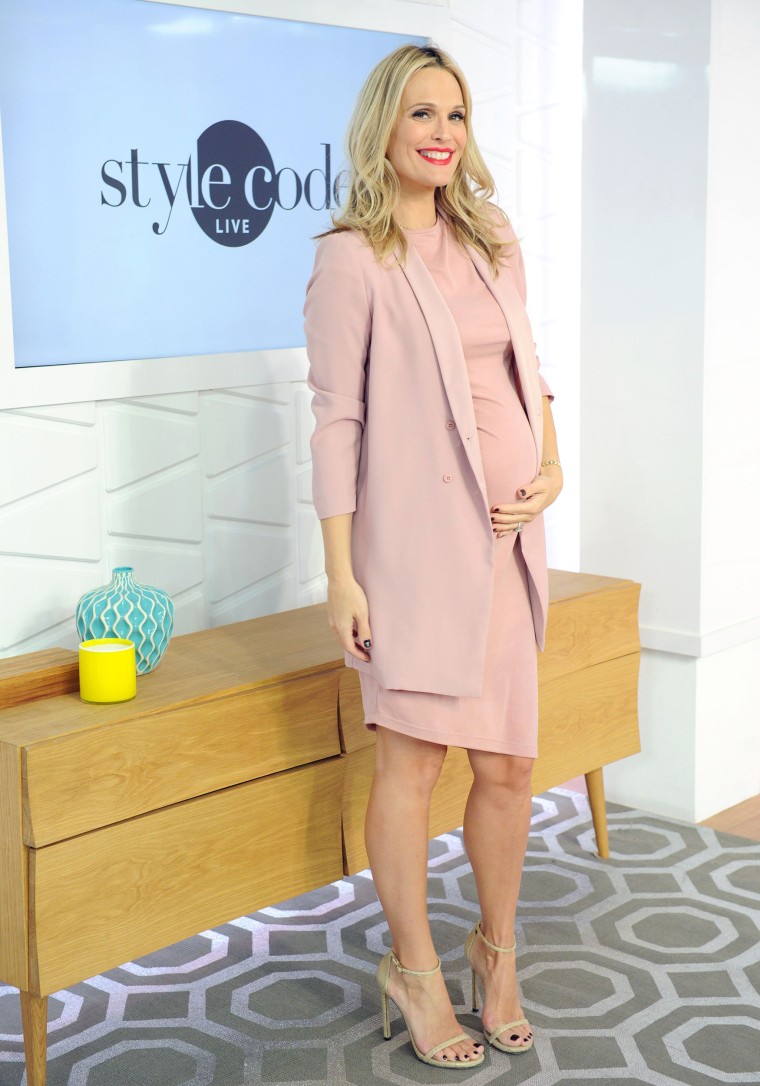 RELATED: Molly Sims' advice to other moms: 'Get out of your yoga pants'
Sims revealed she couldn't go to work and got really sick in the beginning of her pregnancy after pushing herself too hard.
"I couldn't go to work and my job is very different because I can't call out sick," she said. "I've learned with the third pregnancy to listen to where I am. I didn't in the beginning and I got walking pneumonia."
The troubles surrounding this pregnancy are quite different than the first time around when Sims was pregnant with now 4-year-old son Brook. "I was unprepared for everything in my first pregnancy," said the mom of two. "I was afraid about things like, 'What if he's formula fed over breastfed?' I didn't know what mom guilt was, but I had it from the moment I had my first child. That feeling that you aren't doing things right."
With her daughter Scarlett May, now 19 months, things were a bit easier. "The second kid, I was like who cares if the pacifier was on the floor," noted Sims, who spoke with us at the Dreft launch of America's Messiest Baby Contest in New York City on Oct. 25. "You realize the things you think you can control, you can't. When you try to control things, it makes you crazy."
In fact, Sims wishes parents would be more open about imperfect moments when it comes to raising children. "I wish people would talk about the messy times, the hard times, the things where you don't always look perfect on Instagram," she said. "It doesn't matter if you formula feed, breastfeed, vaccinate, not vaccinate, everyone has a different opinion."
She added, "Don't make someone feel so guilty because they're not doing it the way you want to do it. You're the captain of your own ship; sometimes you're going to run it really good and sometimes you're going to run it through rough waters. That's real life."