She's been a model, an actress and a TV host — and even runs her own lifestyle website. But one of Molly Sims' proudest accomplishments is becoming a mom. And after welcoming two children in less than three years, the 42-year-old has been vocal about the difficult time she had losing the baby weight and the adjustments she's had to make in her life.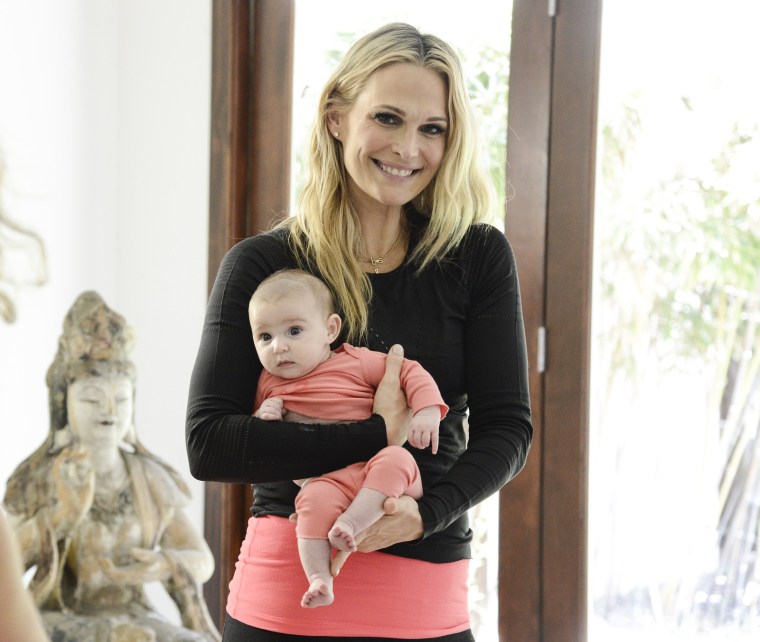 "I was just on the subway the other day and I realized I'm not used to being alone anymore," Sims told TODAY.com at the Cotton and Rue La La Fashion Showcase in New York on Wednesday. She added that while she's constantly "schlepping" from play groups to play dates, the key to coping with her busy schedule is "being versatile."
RELATED: It's a girl! Molly Sims welcomes second child, Scarlett May
Sims tried to cut herself a break when losing the almost 80 pounds she put on during her first pregnancy with son Brooks Alan. The four-time Sports Illustrated swimsuit model has said that it took her more than a year of hard work to get back in shape. But fortunately, she had a healthier pregnancy with daughter Scarlett May, whom she welcomed in March. Now, she focuses on small changes, like cutting out the extra bread and wine, sticking to a yoga routine and going hiking with her daughter.
Even stepping out in New York for Fashion Week, the TV personality looked stunning, but revealed that despite posting a confident bikini picture on Instagram this summer she's still self-conscious.
"We never accept our bodies," she said. "I wish at 42 I woke up in the morning and thought I looked amazing. I really try."
Like most working moms, Molly has had to learn to make herself a priority in her hectic life.
"My daughter is 5 months old and I feel like I've gotten into a rut," she added. "I think that's why I cut my hair. I needed to feel good. I thought, 'I'm going to take care of me,' and I think it's hard for the average woman to just get out of her own way to try something new. Moms need to change it up and try different things."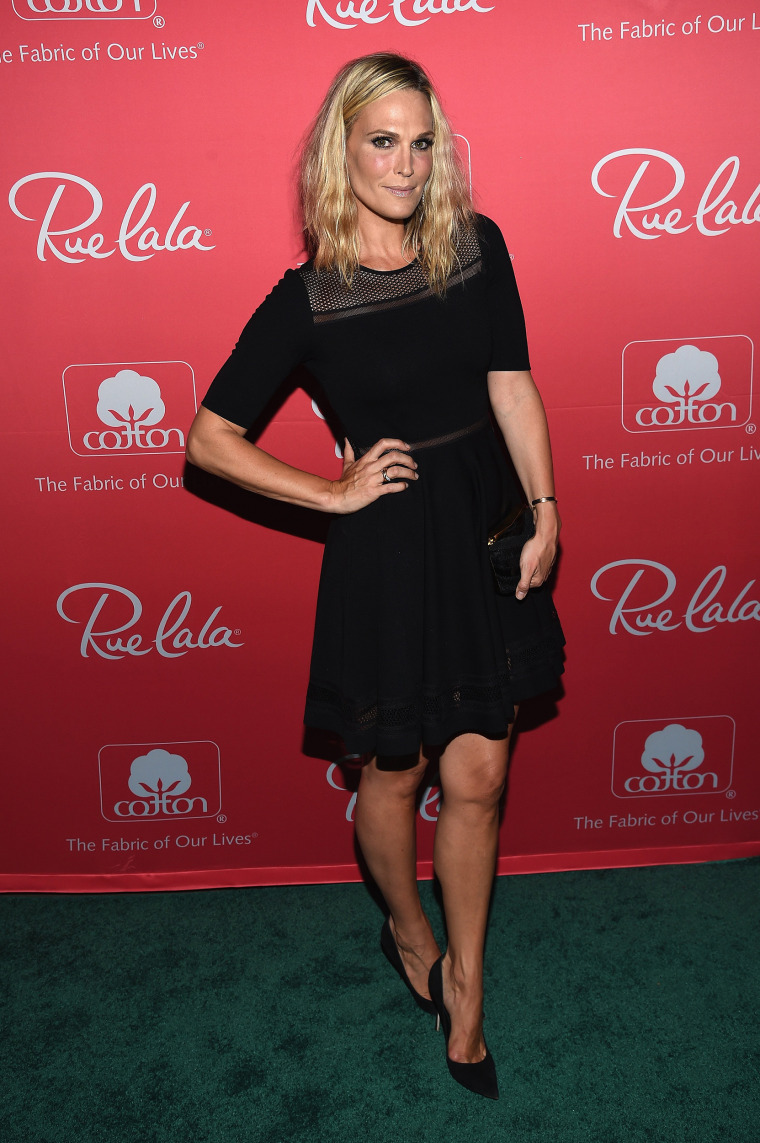 More than any diet or exercise regimen, the Kentucky native advises that simple changes can make a huge difference for moms.
"Get out of your yoga pants or sweatpants," Sims advised. "Put on a nice pair of jeans and dress up, and you're going to feel better about yourself. I know I want to feel good."