Just 14 hours after leaving the Fenty runway where she wore only pasties and a thong, model Slick Woods gave birth. While she felt the first labor pangs as she strutted in stiletto heels, the model kept walking because, well, that's what working moms do.
"This is the face of a WOMAN IN LABOR, we hold shit down most of us don't even know how much we're going through," she wrote on Instagram when announcing the birth of her son.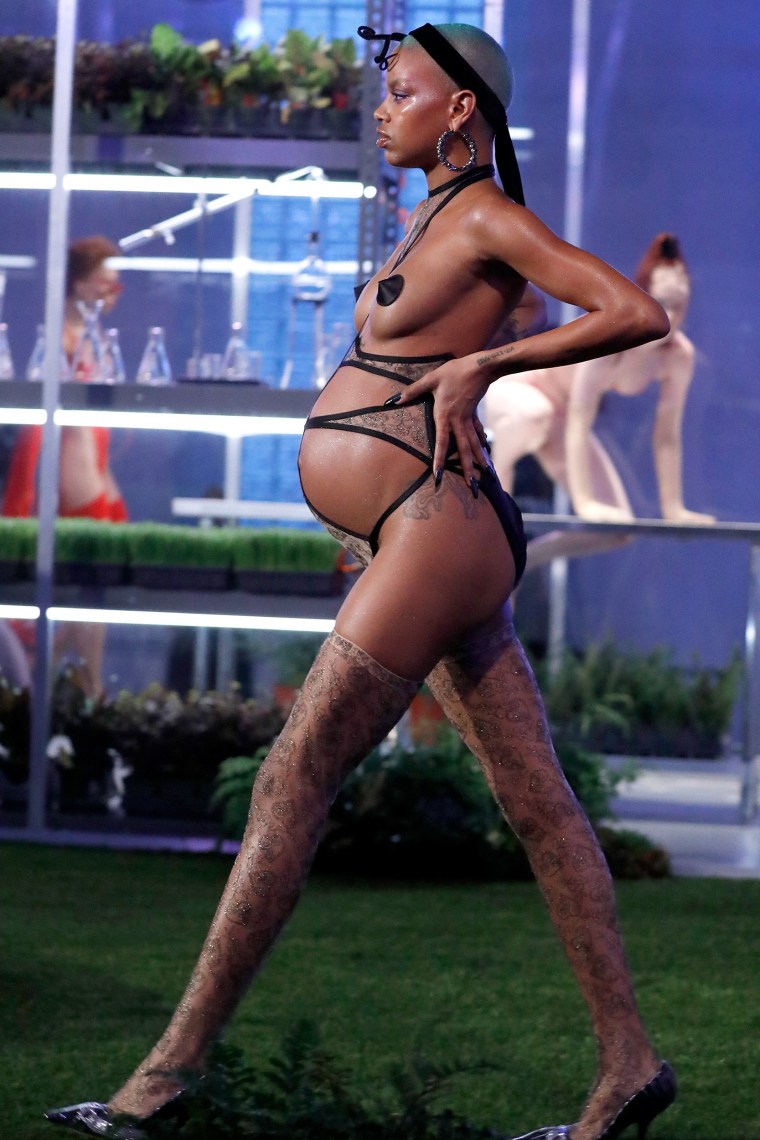 Days later, model Valeria Garcia made history during London Fashion Week as the first model to walk the runway while using breast pumps, which she wore under lacy bra and black blazer. That's on the heels of Mara Martin's turn on the Sports Illustrated catwalk nursing her 5-month-old daughter, Aria, in July.
Suddenly motherhood is so chic it's the ultimate fashion accessory. Or is there something else going on?
"You have several things feeding into this," Lisa Marsh, a New York City fashion expert and author, told TODAY. "There is a huge movement for self-acceptance and showing women and models who look different."
At the same time, designers want to feature their favorite models even if they are pregnant. Woods was featured by Rihanna's Fenty label throughout her pregnancy. Victoria Secret model Lily Aderidge is pregnant and also still working.
"Slick is the face of that brand. So what if she's pregnant?" Marsh said. "It is better for pregnancy to be out there."
What's more, the moms-to-be want work.
"They think, 'Why should I hide if I am pregnant?'" she said.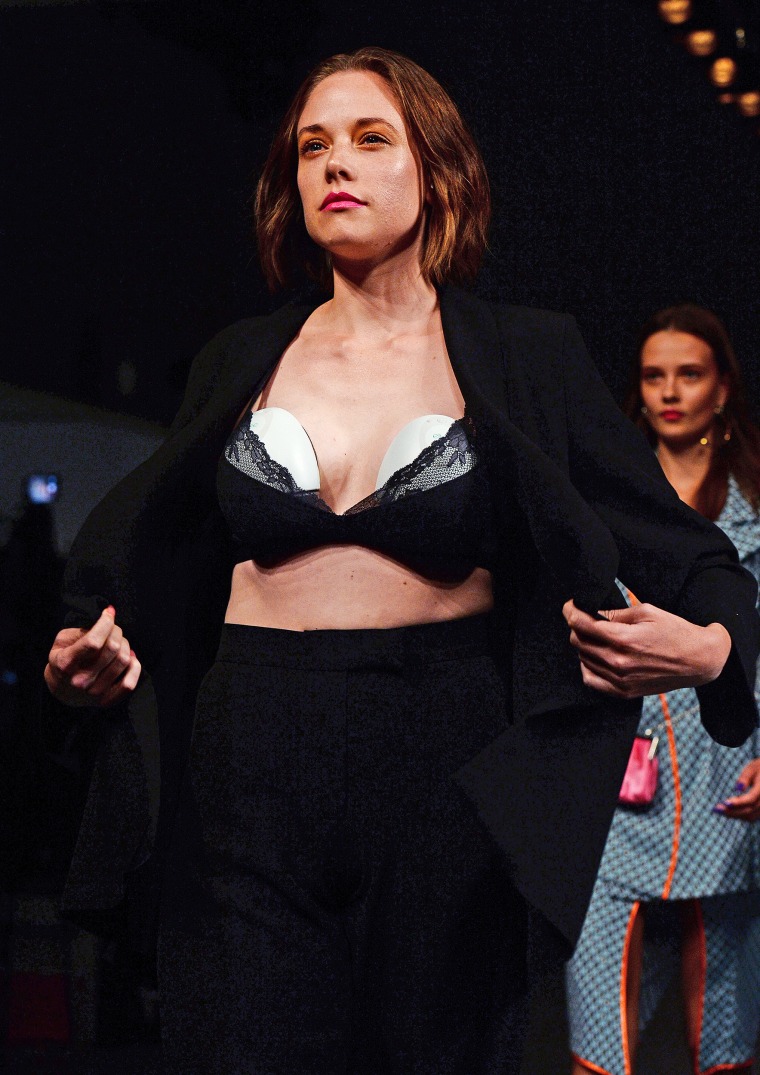 This increased visibility sparks important conversations. Therapist Thea Gallagher, who is three weeks away from having her first baby, often treats women who feel anxious about being pregnant or breastfeeding. She believes anything that shows pregnant bodies and breastfeeding in a healthy way helps promote more acceptance by women — and men.
"It is great that we are trying to look at pregnancy and motherhood with a normalized point of view," the clinic director at the Center for the Treatment and Study of Anxiety at the Perlman School of Medicine at the University of Pennsylvania told TODAY. "Pregnant women can be sexy too and not have to hide their bodies."
While Woods' post received loads of positive comments, several people called her "disgusting" or worse. Gallagher said this shows that pregnant bodies and breastfeeding still make people uncomfortable.
"It has been coded as bad or wrong or disgusting," she said. "There is still an adverse response to pregnant bodies because they (want them) to be hidden."
While Christine Whelan applauds brands for featuring pregnant and breastfeeding women in empowering ways, she does wonder if it sets up yet another unrealistic expectation for women.
"This is the latest incarnation of the whole 'super mom' idea. Not only do we have to be working right up until we deliver our babies but now we have to look beautiful, nay sexy, while doing it," said Whelan, clinical professor in the School of Human Ecology at the University of Wisconsin, Madison. "It puts a tremendous amount of pressure on women."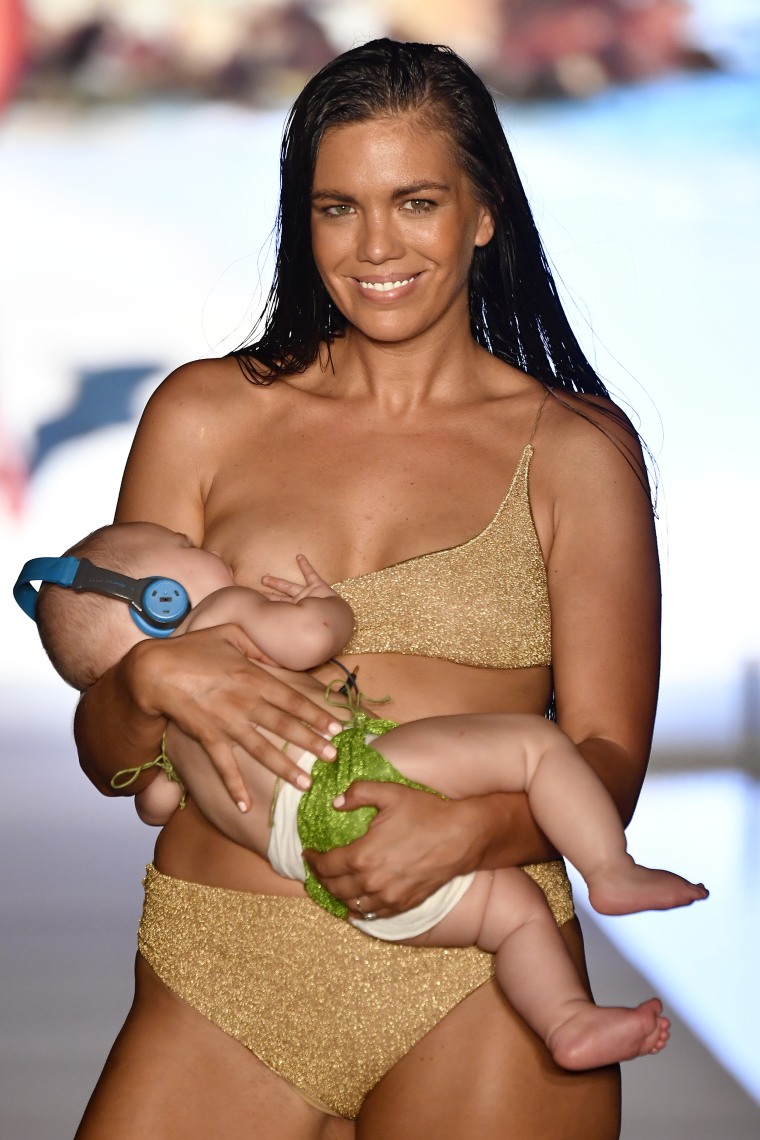 Yet, Whelan identifies with Woods. When Whelan had her last child, she turned in a book manuscript the day before delivering her son. And, many women do not have a choice to stop working before going into labor.
"There are women around the world who do that and P.S. throughout history there are women who have done that," she said. "It can be an empowering thing to say, 'I can grow people and still kick ass at my job.' But, it can be a double-edge sword for a lot of women."