After a simple tweet about his daughter resulted in dozens of vulgar replies, former Boston Red Sox pitching great Curt Schilling has fired back with some high heat at the Twitter trolls.
Schilling wrote an essay on his blog discussing the impact of the harmful messages that came in response to his simple tweet congratulating his daughter, high school senior Gabby Schilling, on continuing her softball career as a pitcher for Salve Regina University.
"Tweets with the word 'rape,' 'bloody underwear' and pretty much every other vulgar and defiling word you could likely fathom began to follow,'' Schilling wrote. I was a jock my whole life. I played sports my whole life. I know clubhouses. I lived in a dorm. I get it. Guys will be guys. Guys will say dumb crap, often. But I can't ever remember, drunk, in a clubhouse, with best friends, with anyone, ever speaking like this to someone.
"I have to ask, is this even remotely ok? In ANY world? At ANY time?"
Schilling, a hero of Boston's 2004 and 2007 World Series teams and a World Series champ with the Arizona Diamondbacks in 2001, posted several of the vulgar replies in reference to his daughter with the user names and identified some of the posters by their real name. Two of them have felt real-world consequences, as Brookdale Community College in New Jersey announced that it has suspended one of its students for his alleged comments toward Schilling's daughter and will hold a disciplinary review, while the New York Yankees fired another one of those who allegedly wrote vulgar comments.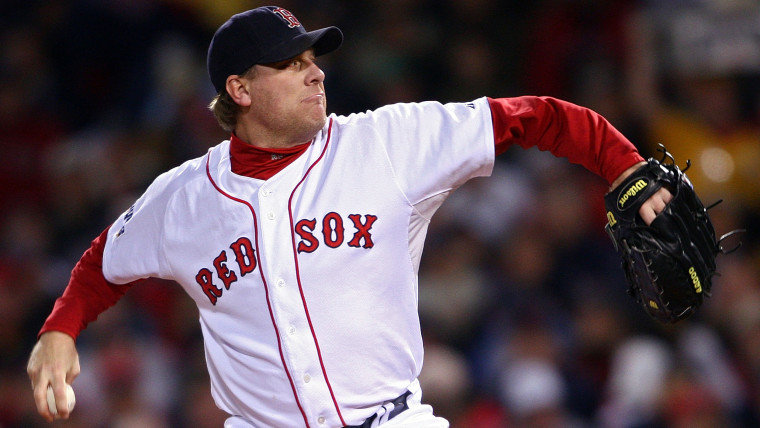 "These aren't thugs, tough guys or bad asses,'' he wrote. "These aren't kids who've had it rough, they aren't homeless or orphans. These are pretty much all white, affluent, college-attending children, and I mean children.
"These boys have yet to understand one of life's most important lessons. In the real world, you get held accountable for the things you say."
Schilling lamented the lack of accountability in the online world.
"This is a generation of kids who have grown up behind the monitor and keyboard,'' he wrote. "The real world has consequences when you do and say things about others. We're at a point now where you better be sure who you're going after.
"I found it rather funny at how quickly tone changed when I heard via email from a few athletes who'd been suspended by their coaches. Gone was the tough guy tweeter, replaced by the 'I'm so sorry' apology used by those only sorry because they got caught. The ignorance and pathetic lack of morals or of any integrity is astounding.''
Schilling noted that his daughter was very upset over the tweets and apologized to her at the end for any embarrassment his essay may cause her, but she responded with a tweet of her own.
Follow TODAY.com writer Scott Stump on Twitter and Google+.