Inside Edition host Lisa Guerrero is reflecting on a traumatic miscarriage she experienced on live TV.
In her upcoming memoir "Warrior," Guerreo, recounts how she was working as a sideline reporter for "Monday Night Football" (MNF) in 2003, when she suddenly felt "dampness" between her legs. 
"I thought, 'Oh, I got my period. And then I remembered I was pregnant. I was having a miscarriage! I could feel blood leaking," Guerrero, 58, wrote in an excerpt of her book published on People. 
There was no time to go to a bathroom, so Guerrero delivered her live report.
"I was dizzy and nauseated but reminded myself to stand up straight," she shared. "The pain was excruciating. I heard myself mispronounce a player's name and knew I'd hear about it later."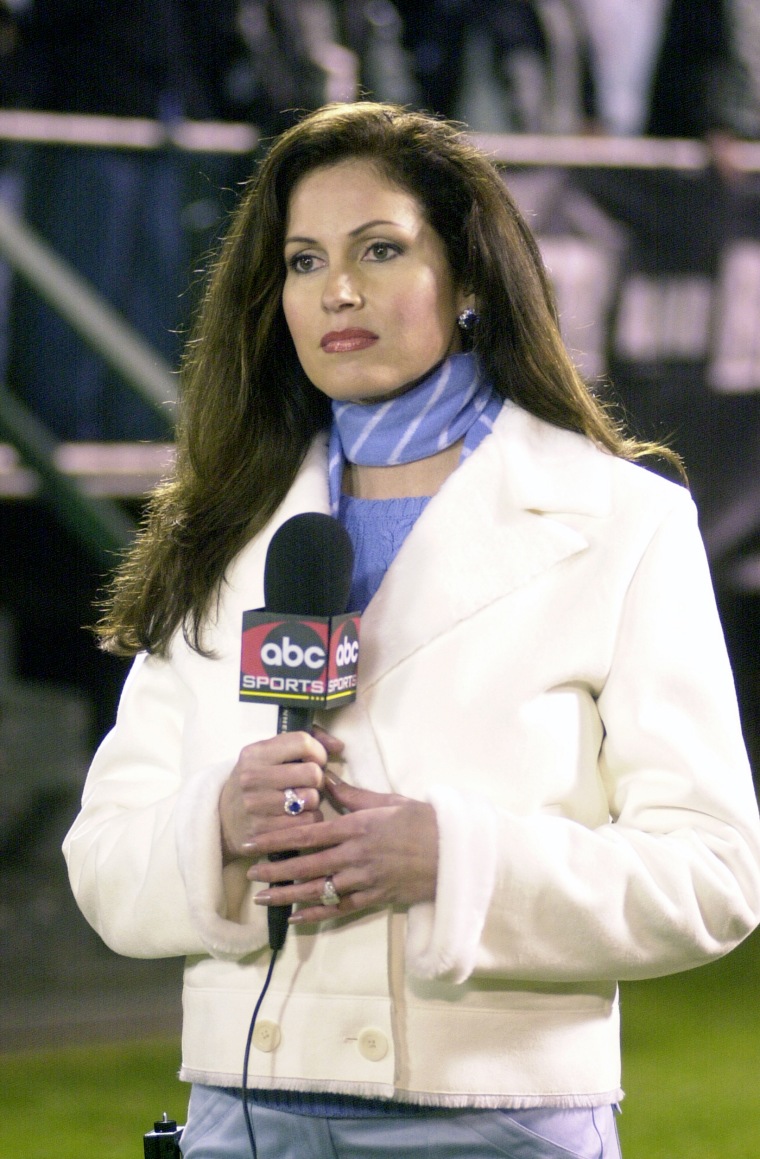 Guerrero said it "never occurred" to her to tell anyone, or go to the hospital.
"The only thought that crossed my mind was that I could get through the rest of the game as long as I buttoned up my long winter coat," she revealed. "That way, no one would see the blood. It was as if I were on autopilot. Get back on the sideline. Interview the coach."
According to Guerrero, former MNF executive Freddie Guadelli would later criticize her for her "bad posture" that evening.
In "Warrior," Guerrero also opens up about facing rampant sexism on the job — she was regularly criticized for her hair and clothes and labeled a "bimbo." It's a topic Guerrero elaborated on while speaking with People.
"I was trying to be Barbara Walters, while all these radio sports-show guys were trying to be the next Howard Stern," she told the publication. "They did it for sport — just eviscerating me constantly and talking about my breasts and sexual acts and how I probably was able to get all these big athletes to talk to me."
Guerrero, who was let go at MNF after one season, said she doesn't "blame one person" for her pregnancy loss.
"It was a culmination of the entire season of negativity and cruelty," she wrote. "It was really cruel."
Related video: