/ Source: TODAY Contributor
A rookie pitcher for the Minnesota Twins, J.R. Graham likes to stand out on the field, but not for the reasons you might think. He tweaks his uniform by hiking his pants to the knee and wearing old-school stirrups, an uncommon look intended to help his legally blind mom spot him.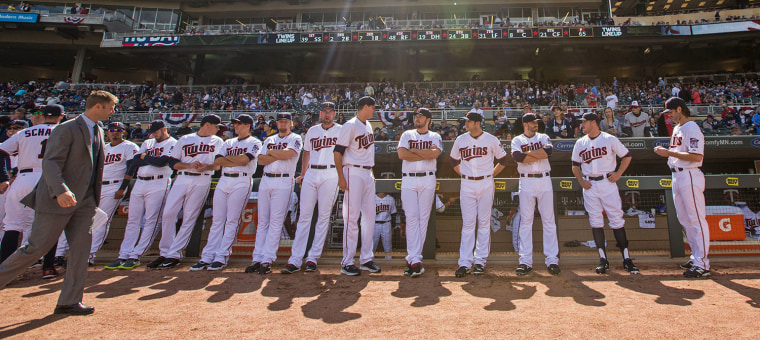 It's something he's been doing for years for the woman who attended countless games during T-ball and Little League, through high school and college, and in the minors.
"She's been there for every game," says the 25-year-old right-handed reliever from Livermore, California. "She's been my biggest fan. I feel like there's a little something I can do to help her see her baby out on the field."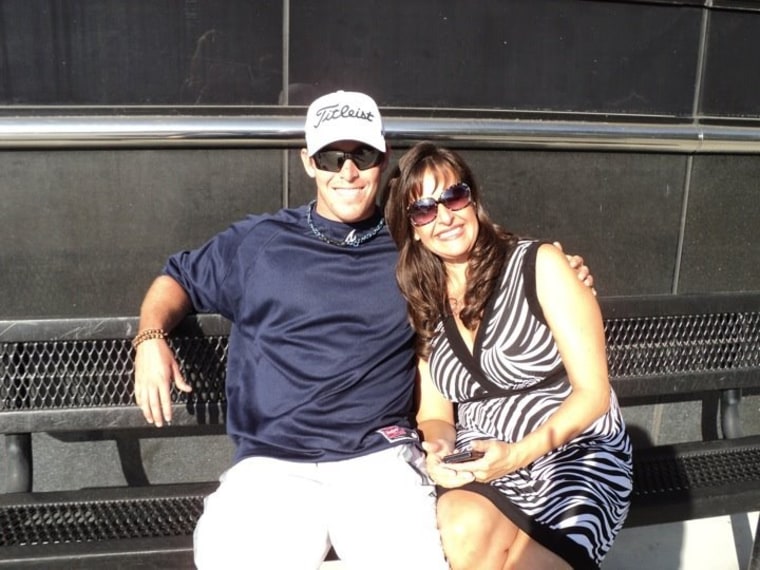 For Julie Graham, seeing her son as he reached baseball's highest level was in a word, "awesome."
"You're just so proud for them to get to realize their dream, and it's a very surreal moment," she told TODAY, her voice choked with emotion. "The fact that I could see him out there, it just makes it even that much better," she added.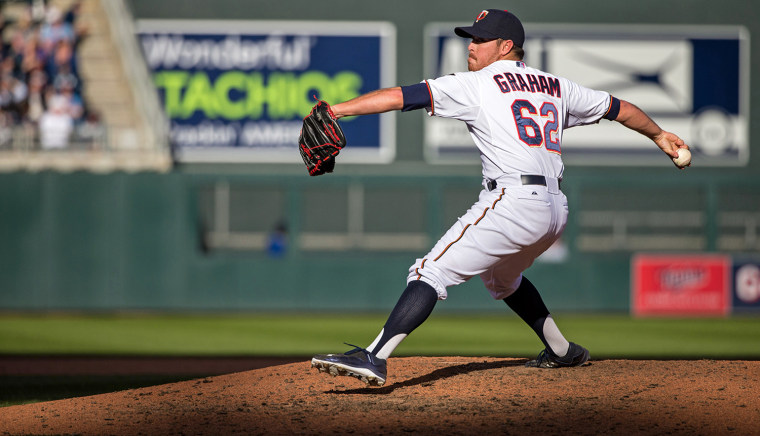 It meant the world to J.R. too, knowing his mother was in the stands during his inaugural outing with the Twins in Detroit on April 6 and again for the home opener in Minneapolis a week later. Though a few teammates have razzed him for his look and told him to wear his pants down like the rest of the team, it doesn't bother him a bit.
"It brings a lot of joy to know that right when I stand up she can spot me," J.R. says.
Julie Graham, 47, has been visually impaired since childhood when she was diagnosed with Best Disease, a rare condition that causes the loss of central vision. She became legally blind as a young adult, and with 20/400 vision, she can see better with the help of high contrast, good lighting and magnifiers.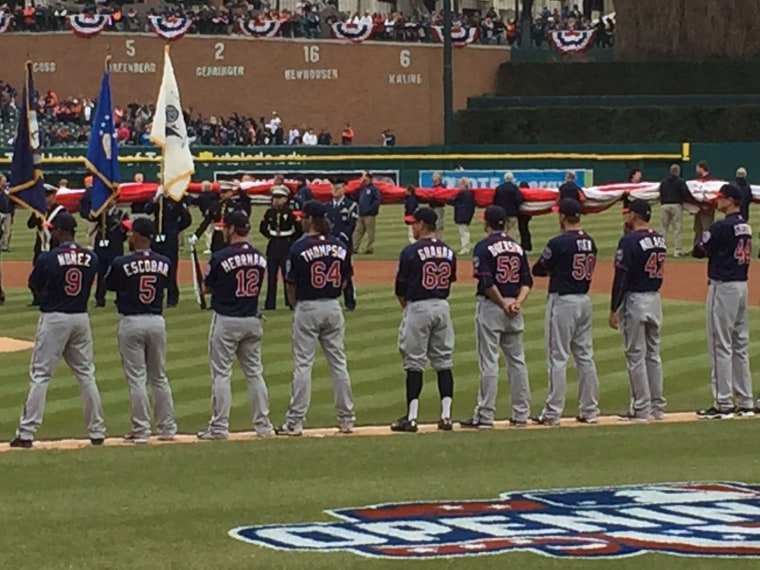 When J.R. was about 9, his father suggested he buy white baseball cleats because all of his teammates wore black ones. J.R. says his dad liked the look of the white, and thought it might help his mom see him.
"Once I went out there and played, she made a comment like, 'Hey, this helps me see you better,'" J.R. says. It was something he never forgot.
He started wearing the pull-on stirrups over his socks when he was about 12 or 13, and the look took hold as he rose through the ranks. Now with the Twins, the navy blue stirrups with a patch of white sock peeking out distinguish him in the lineup.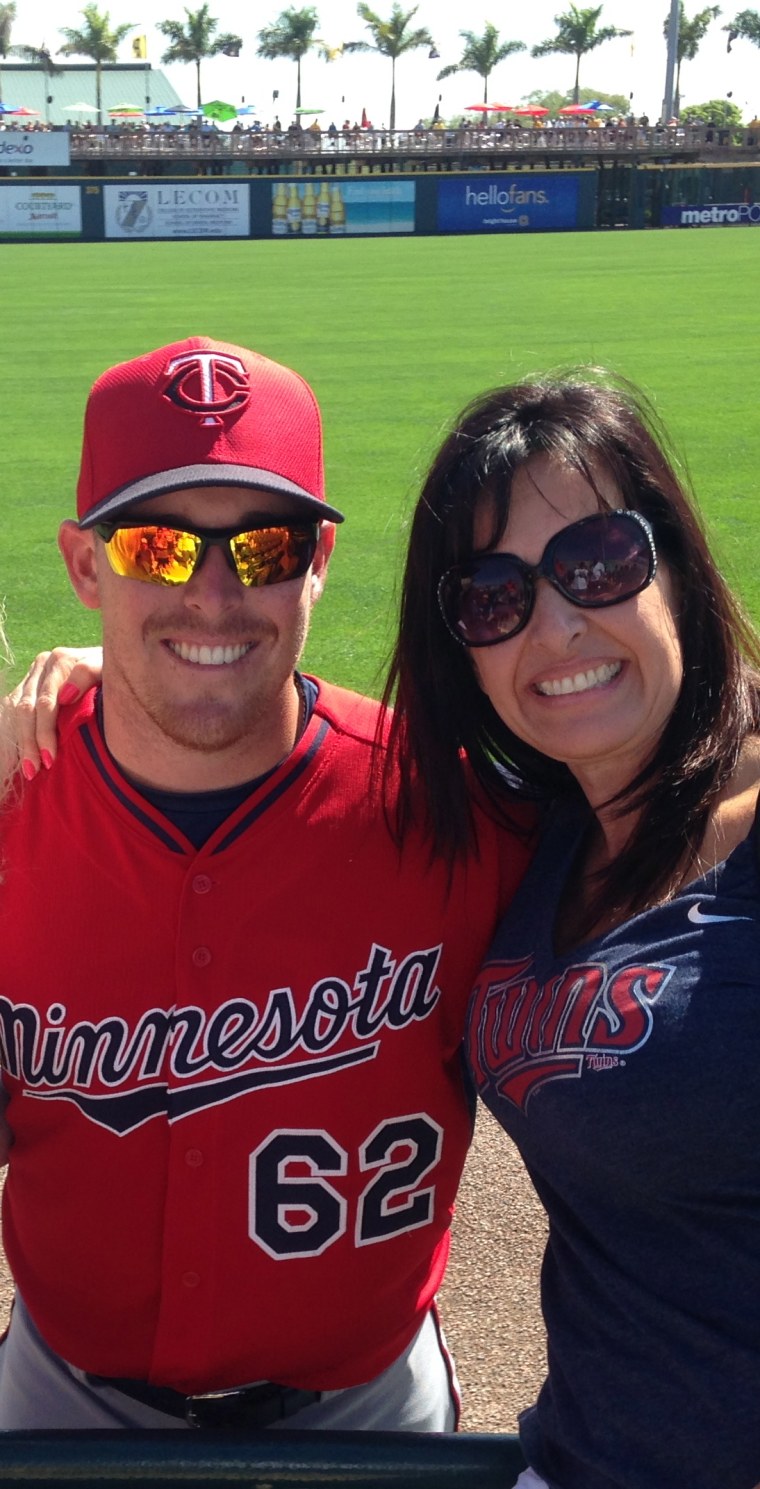 "Whether he comes out to stand with his teammates or goes out for the national anthem or is playing catch in the outfield, any time he's out there, except for when they announce him, it gives me something to cue in on and I can spot him right away," Julie says, pleased that she doesn't have to rely on her husband to point J.R. out to her. "I can pick up the binoculars and see what he's doing."
It wasn't until J.R. was at Santa Clara University, Julie says, that she learned from one of her son's friends that he was making an intentional effort to stand out for her. "He was surprised I didn't know he did that for me," she said. "He said, 'Of course.'"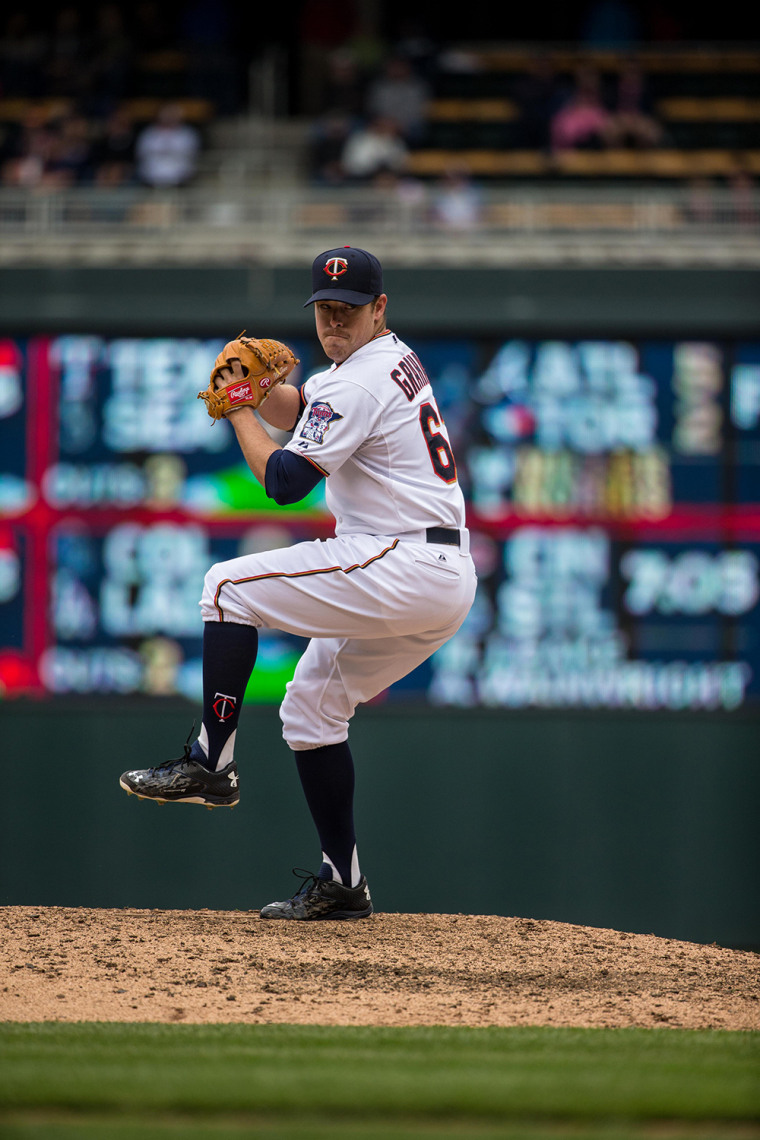 It's a typical gesture for the tight-knit Graham family. J.R., his younger sister, Brianna, and their dad, Brian, often lend a hand, driving Julie to appointments, reading movie subtitles aloud and guiding her across the street.
"We're all trying to do something to make it a little bit easier for her," J.R. says.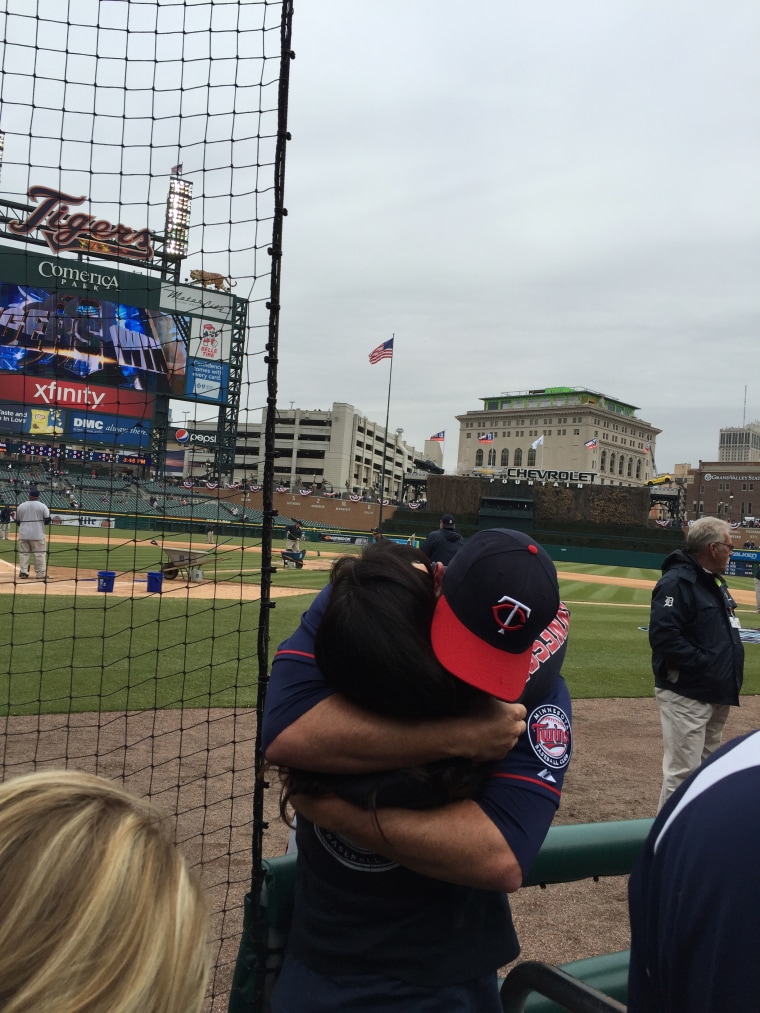 Julie said it was especially gratifying to know that she was on her son's mind, even at the biggest moment of his career.
"When you learn that they really are thinking of you, it just melts your heart," she says.
"It's just one of those parenting moments that you cherish, that they're thinking of you, that they love you and they're there for you," Julie adds. "It's just really comforting to know they love and appreciate you."
For TODAY's complete Mother's Day Guide, click here!
Lisa A. Flam, a regular contributor to TODAY.com, is a news and lifestyles reporter in New York. Follow her on Twitter.