Christmas is days away, but just last week, Mindy Kaling celebrated Mother's Day!
According to E! News, the star gave birth to her first child on Dec. 15 — a baby girl.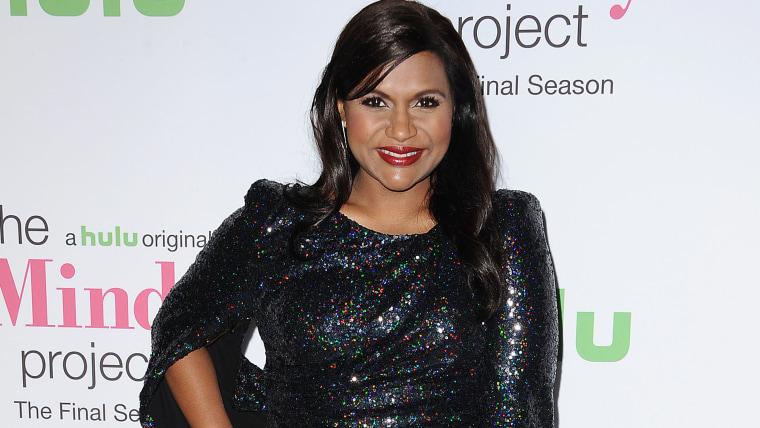 The report even includes the name of her new addition: Katherine Kaling.
Director Ava DuVernay, who worked with Kaling on the upcoming film "A Wrinkle in Time," tweeted a message of love to the new "mommy."
"May your lives together be filled with joy," she wrote.
For now, the 38-year-old actress and writer is remaining mum about the birth, but that's no surprise. In fact, she waited until August to even confirm that she was pregnant — which she did right here on TODAY.
In an interview with Willie Geist, Kaling said, "I'd like to be the fun mom. I know I'm gonna be the dorky mom. So it could be kind of fun, too. I think that would be nice."
But most of all, she'd just like to be a mom as good as her own.
"My mom was incredibly fierce and so devoted to us, just loved us and really wanted us to be happy no matter what we did," she said. "My career choice was not something that she was familiar with and she was just so supportive of that. And if I could give that to my child, just that open-mindedness, I'd be so happy."