/ Source: TODAY Contributor
On Monday when the power went out at one of the hurricane shelters in Boca Raton, Florida, the sheriff asked everyone to leave. That's when the panic set in for the staff of the SOS Children's Villages Florida. They had been staying there with 70 foster children and didn't know where else to go. That's when the executive director called Marc Bell.
"She said 'Marc we have a problem. The sheriff threw us out of the shelter and we have nowhere to go,'" Bell told TODAY. "I said 'Bring them here to the house.' Thirty minutes later they were walking through the door."
Never miss a parenting story with TODAY's newsletters! Sign up here
Bell — a former executive for the adult magazine Penthouse, who sits on the board of SOS — knew his home, a $30 million, 27,000-square foot mansion, could handle a big group. And, he and wife, Jennifer, felt they had to help these children.
"They were traumatized before the storm," he said. "Now, they were traumatized because they had no place to go."
After the children arrived, the Bells ordered 20 pizzas and made sure everyone bathed and had clean clothes — which only took 36 loads of laundry. The couple asked their friends for help and over the next 72 hours about 100 pitched in. It felt like a real sleepover with sleeping bags piled in every room but the Bells made it even more fun than the average sleepover. They invited clowns, balloon artists, athletes, and ice cream trucks to entertain the children. With the help of friends and family they served over 800 meals in 72 hours.
"We had an army of volunteers who selflessly gave up their time," he said.
And, Bell saw his friends give the children something they often miss out on having.
"There was an abundance of love. All these kids were getting one-on-one attention, which they never get. All the little kids were being held by someone and the older kids were getting one-on-one conversation," he said.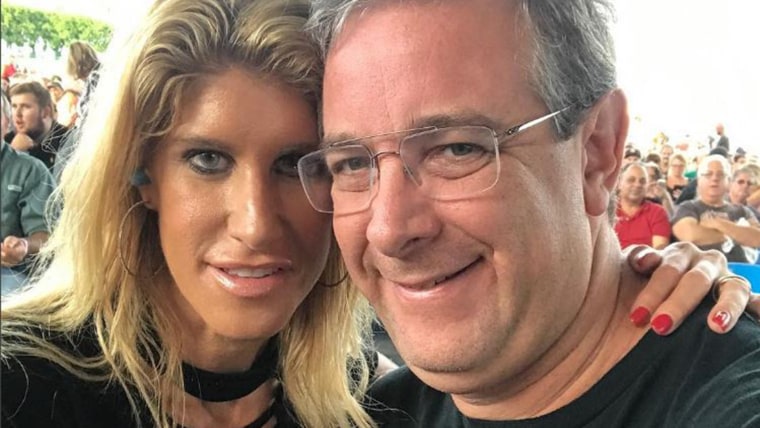 Bell's relationship with SOS started five years ago when he turned 45 and he wanted to celebrate his birthday. He didn't need another party but hoped to do something memorable so he decided to take the children to Disney World. After riding all the rides in the park with their kids and learning more about them, he knew he wanted to dedicate more time to the organization.
"It was a magical experience and I managed to talk to all the kids and get to know them," he said.
On Wednesday, power came back at the SOS facilities and the children felt sad to leave. When Bell visited them, they cheered. But Bell felt happier to see that many of his friends who never heard of SOS before the hurricane were still volunteering. He asked one friend what she was doing there and she responded: "I made a pinky promise that I would see this girl the next day and here I am."
Bell feels glad he was able to help when the children most needed it.
"We always help people. We never say 'no,'" he said. "That's just who we are."
The Bells are raising money to help SOS rebuild. People can donate here.