Oh, baby! This California military wife recently gave her husband the surprise of his life.
About a week after Chris Daugherty was deployed to the western Pacific in January, his wife, Natasha, found out she was pregnant with their fourth child. She told TODAY that even though the couple had been trying to conceive, she didn't think it would happen before his deployment. The couple first met in the Navy when Natasha was an information systems technician; she now works as a part-time nurse for a drug and alcohol rehabilitation clinic.
Natasha, 28, initially asked Chris to give her a call so she could share the exciting news. But on second thought, she decided to surprise him when he would return six months later.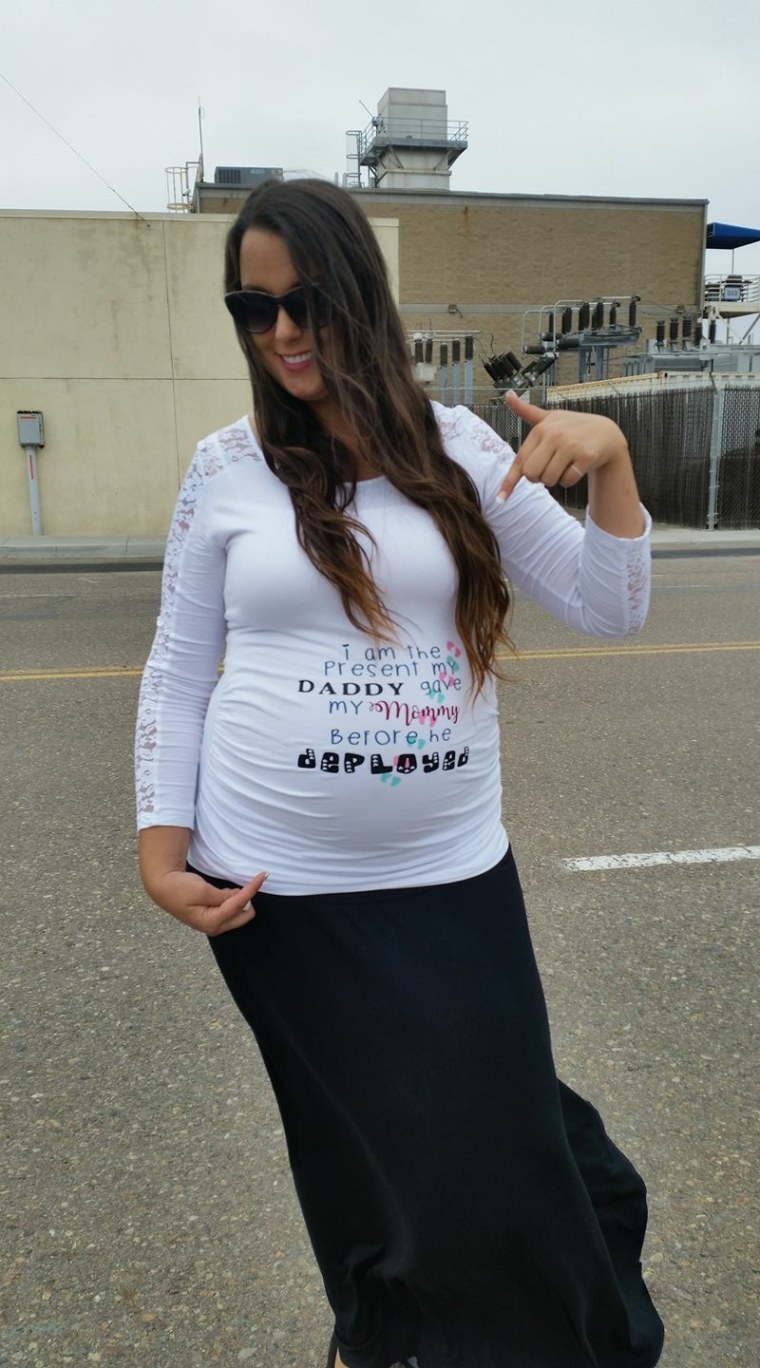 "From that moment on I was invested in making this a secret," she told TODAY. The savvy mom did everything she could to keep her pregnancy a surprise. When posting pictures on Facebook, she strategically held her 18-month old right over her stomach — which covered her growing belly bump.
Whenever she Skyped with Chris, Natasha did her absolute best to make sure she didn't spill the beans. She told TODAY she even went as far as holding a friend's beer in a Facebook photo to keep the pregnancy a surprise!
On June 23, after six months of keeping this huge (and growing!) secret, it was time for the big reveal; Chris, 27, was returning home to Temecula in Southern California, and his wife was 7 1/2 months pregnant. By this point, the couple's friends and family were in on the secret and captured the entire surprise on video, which was posted to Facebook.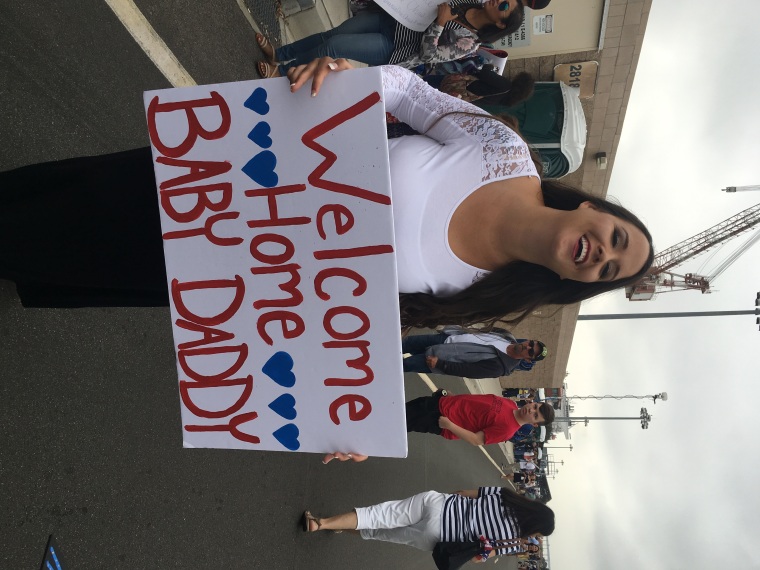 In the video, which has been viewed more than 190,000 times, the couple's kids run up to greet their dad first. After they hug, Natasha is seen to the side, holding a sign over her belly with the words "Welcome home baby daddy" written on it. When he goes to give her a hug, Natasha lowers the sign — and Chris looks instantly confused. "Is that real?" he asks, dumbfounded. "Are you serious?"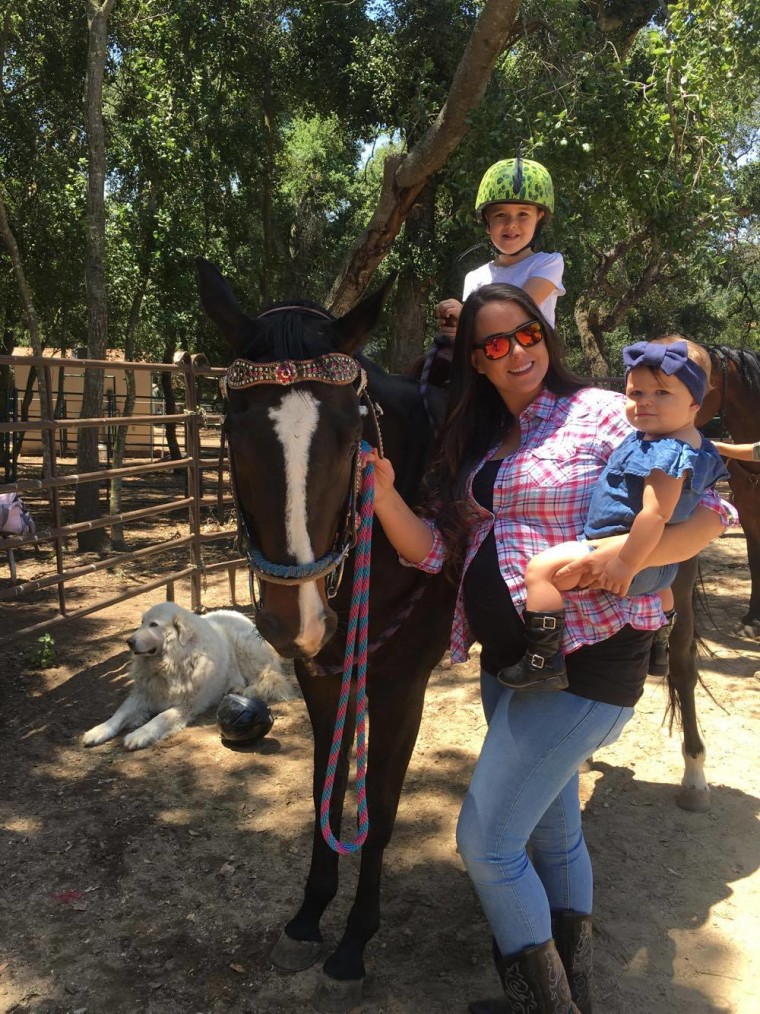 "Initially I was obviously shocked, as you could see in the video — I had no idea!" Chris told TODAY. "It was a pretty awesome confusion going on here. I poked her belly thinking maybe she is playing a trick on me, but I realized pretty quickly that she was pregnant."
About a week later, the couple celebrated another surprise — at a gender reveal party! After popping a couple of balloons, they learned they're expecting a baby girl in late August. Chris will be home for the birth, and won't be deployed again until early next year.
The happy husband told us he loves being a dad: "I have three (kids) already now so a fourth will just add on to the excitement and craziness!" he said.
"I don't know how she kept it a secret," he added. "That's a long time to keep that a secret!"
Congratulations, Natasha and Chris!