Military couple Nicole and Wesley Bedwell of Mabank, Texas, couldn't spend the couple's first pregnancy together in real time ... but thanks to one photographer's editing mastery, they found a way to be together for posterity.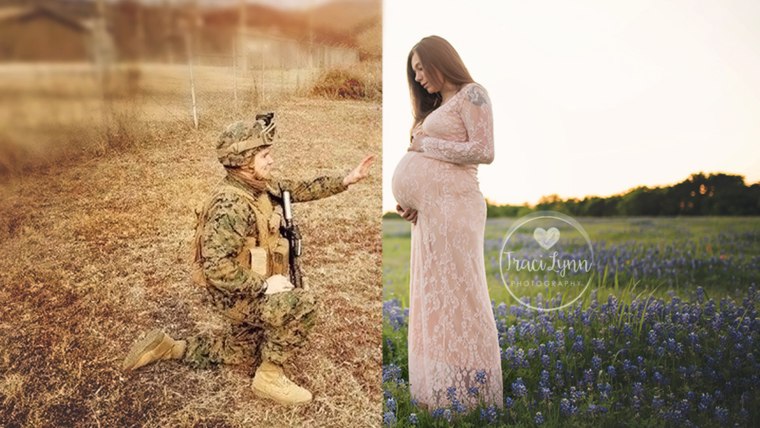 The Bedwells had hired photographer Traci Lynn Fugitt to shoot a full "belly to baby" package, including maternity, birth, and newborn photos. Since Wesley, a hospital corpsman with the US Navy, was deployed in Japan during Nicole's pregnancy, the maternity session would happen solo.
"We wanted to incorporate (Wesley), so we planned to bring props to give a nod to him being away," Fugitt told TODAY in an email. "Nicole expressed how upsetting it was that he was deployed, so we decided he needed to be in (the photos) somehow."
RELATED: Golden retriever gets adorable maternity photo shoot (and 11 puppies!)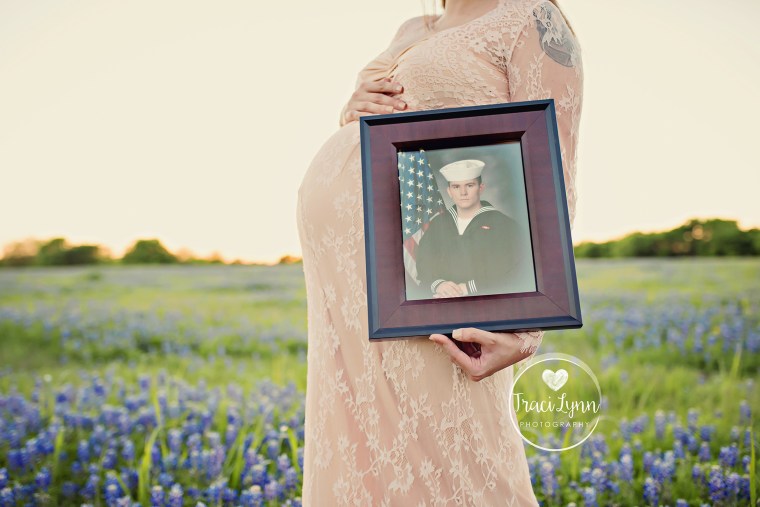 Nicole convinced Wesley to pose as though his hand was resting on her belly. She then sent the images to Fugitt to edit together — but rather than superimpose Wesley on the field where she had shot Nicole, Fugitt kept their distinct backgrounds intact.
"I put them side by side to show the difference between the locations in different countries," Fugitt said. "7,000 miles away, they waited together for Pyper."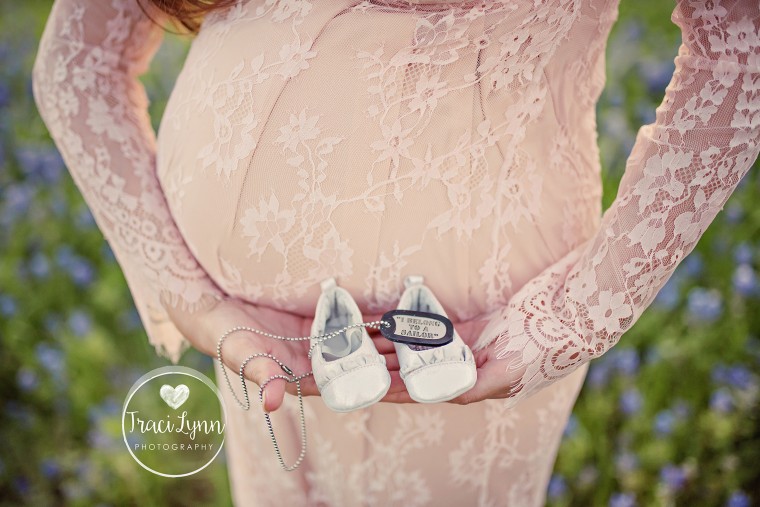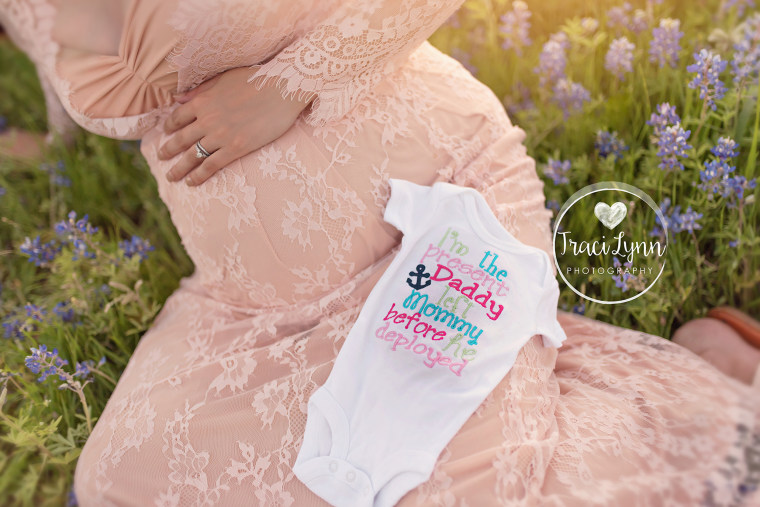 Pyper, a girl, was expected after April 22. Wesley had already bought a ticket home so that he could be present at the birth.
RELATED: Amal Clooney's maternity fashion — see her best looks!
But when Nicole developed hypertension earlier this month, the doctors decided it would be best to induce her on April 12. Nicole spent a frantic day on the phone trying to get Wesley a flight; he made it home the day before the induction, and got to spend three days with his wife and newborn daughter.
Since being delivered on the April 13, Pyper is still recovering in the NICU. Her doting parents declined to comment for this story, but Fugitt tells us all three Bedwells are doing great. "The happiness that this has brought forward, how amazing it is to be by their side through the most amazing miracle in their life, it's just something there aren't words to describe," said Fugitt. "Incredible would be close."
She added, "When people see the picture, I hope they thank a soldier for their service, and feel the love radiating from it. Even 7,000 miles away, Wesley's love for his wife and newborn daughter is amazing. The anticipation was well worth it!"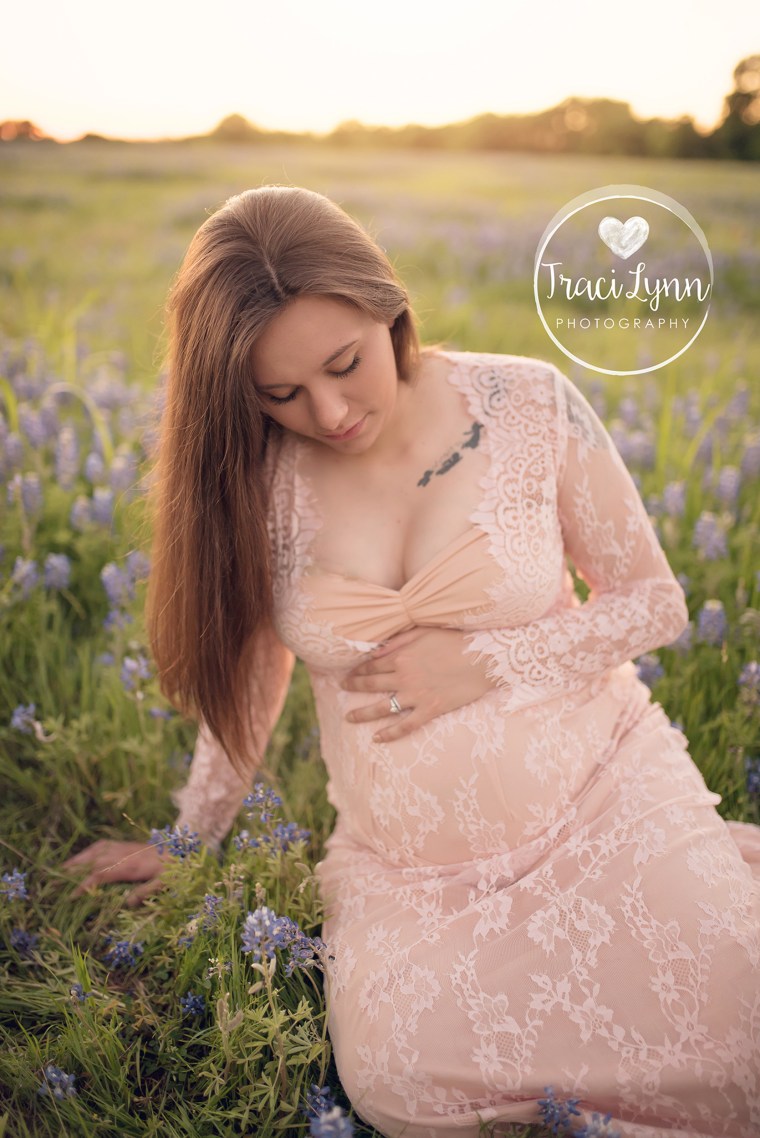 Wesley will return mid-June to Hawaii, where he is stationed, and Nicole and Pyper will join him in July. This family has proven they can love each other from a distance ... but if they don't have to, all the better.