"Bad Moms" star Mila Kunis is a busy mother of one — with one more on the way — but on Wednesday, she stopped by TODAY to talk about the baby-work balance, pregnancy and husband Ashton Kutcher.
And finding time isn't easy these days.
"('Bad Moms' is the) only movie I've done between baby one and baby two, so I've changed my work schedule a little," she explained. "I think that when I got pregnant with Wyatt, I put so much pressure on myself to figure out how am I going to balance work and life, and I realized it's impossible. I think it literally ate me alive."
After all, the demands of making movies don't leave a lot of mommy time.
"When you do a film, you work average 15 to 17-hour days, that's my baby's entire day that I'm missing — from before wake-up to after bedtime," Kunis said, adding, "You've got to pick a project that's worth it."
RELATED: Mila Kunis reveals her most traumatic 'bad mom' moment in hilarious interview
Of course it's easier to work on a worthwhile project when she knows there's someone back home who takes the parenting job just as seriously as she does.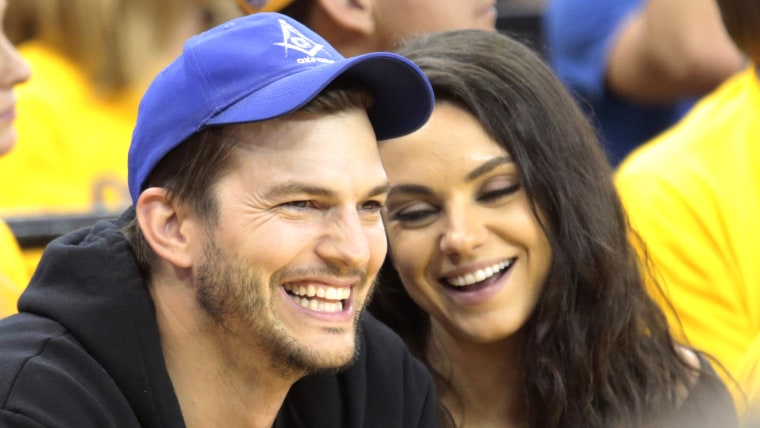 "He's an incredible father," she raved about Kutcher. "There's not even a question. You know some men — and it's OK — it takes them a little bit of time to adapt to having a baby and feel comfortable. Wyatt came out, and two seconds later he had it down. He's swaddling and changing diapers. He's incredible."
RELATED: Ashton Kutcher raves: Mila Kunis is 'greatest,' 'perfect,' 'incredible' mom
And neither of them worry about the extra work that comes with taking care of baby No. 2 — at least not yet.
"I mean right now, there's literally no baby yet — it's just inside," Kunis said with a pat to her belly. "So I'll talk to you in a couple months when we're sleep deprived again."
See more from the actress when "Bad Moms" opens in theaters nationwide July 29.
Follow Ree Hines on Twitter.