/ Source: TODAY Contributor
Mila Kunis believes when it comes to feeding their babies, moms should do what makes them happy.
And for the "Bad Moms" actress, what made her happy was breastfeeding her daughter, Wyatt, wherever she wanted.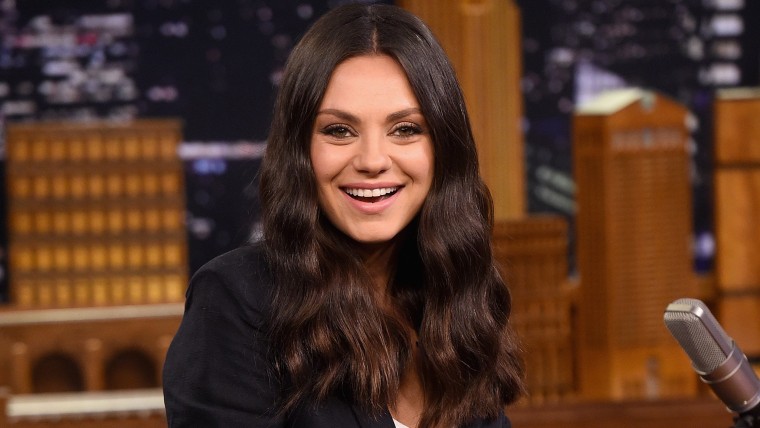 "I did nurse my child and I literally breastfed everywhere," Kunis told Vanity Fair at the New York premiere of her upcoming movie.
"There were many times where I didn't bring a cover with me, and so I just did it in a restaurant, in the subway, in the park, at airports and in planes. Why did I do it in public? Because I had to feed my child. She's hungry. I need to feed her whether it's out of a bottle or out of my boob no matter where I was."
RELATED: 'At the park, in the dark': Funny video showcases all the places moms breastfeed
Kunis, who is expecting her second child with husband Ashton Kutcher, went on to say she often received disapproving glares from strangers for not covering up.
"It didn't matter to me what other people thought. That's what I chose to do, but I think it's unfortunate that people are so hard on women who choose to do it and do it in public," Kunis continued.
"But I respect the opinions on both sides. If it's not for you, don't look."
Never miss a parenting story with TODAY's newsletters! Sign up here