/ Source: TODAY Contributor
In the 24 years she has been a midwife, Cathy Rude has braved her share of storms and flooding to get to a laboring patient. But last week was the first time the 63-year-old faced flood waters so high that her only way to work was to hitch a ride on an inflatable swan.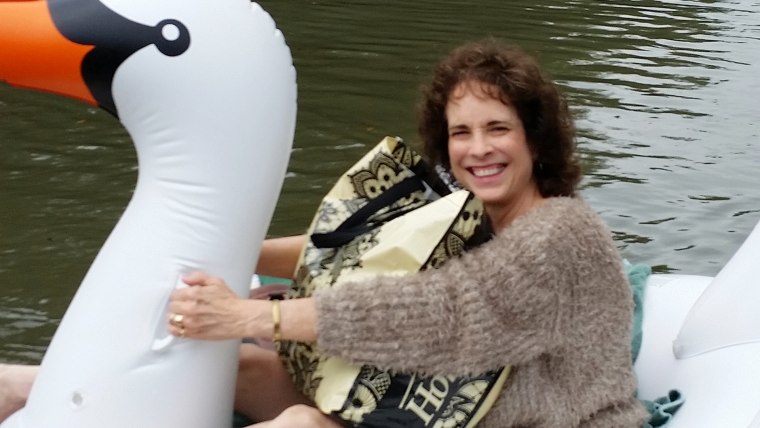 Rude says the flood waters on her Katy, Texas street were up to her waist, making it impossible to transport her birthing supplies without damaging them. When she learned her patient, Andrea Haley, had been having contractions for several days and was approaching active labor, the two women began planning a way to get Rude to the birthing center for the delivery.
"I was concerned, as she was, that if her water were to break, things would happen very quickly," Rude told TODAY Parents. "So, we started asking how I was going to get out of the house if that happened."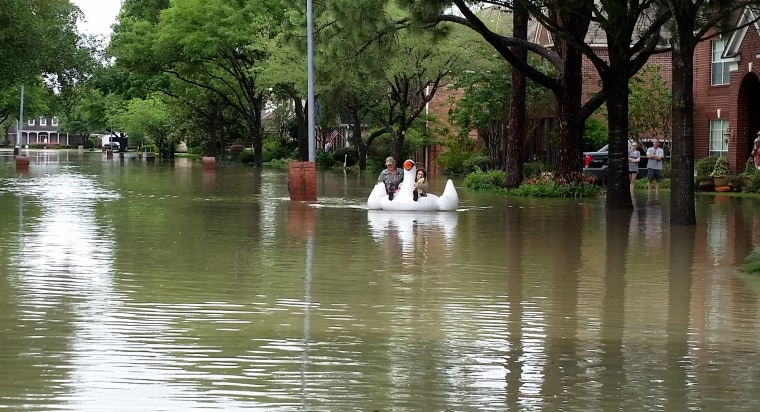 As Haley's labor progressed, she drove with her mother and her husband, Daniel, to attempt to pick Rude up in their truck. When they arrived in Rude's neighborhood, however, they learned that it would be impossible to get down the street due to the floodwaters. After being unable to get in touch with friends who owned a kayak, Haley spotted a woman on a large, white swan drifting down the flooded street.
"Andrea yelled out the window of the truck and said, 'Hey, would you be willing to give my midwife a ride so she can deliver my baby?'" said Rude.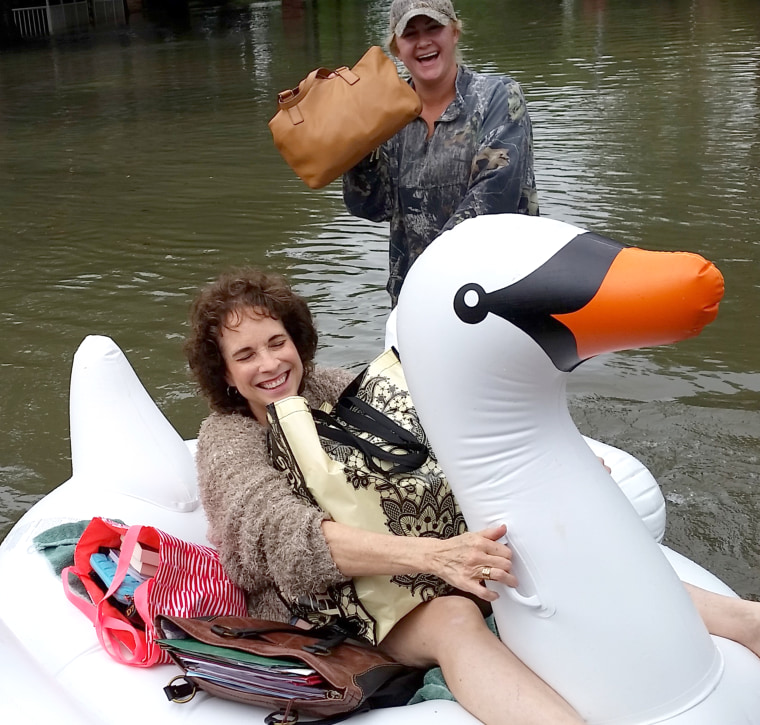 The swan's owner was a neighbor of Rude's, who quickly obliged, taking off down the street with her swan to collect Rude and her birthing supplies and deliver them back to the waiting pick-up truck.
"Andrea called me and said, 'A swan is coming to pick you up.' I laughed and gathered all my stuff and opened the front door and sure enough there was an inflatable swan with my neighbor behind it," said Rude. "So I climbed on and she pushed me down the street to the end of the street and I was able to climb off the swan and into the pick-up truck and off we went to the birth center. She had the baby later that evening."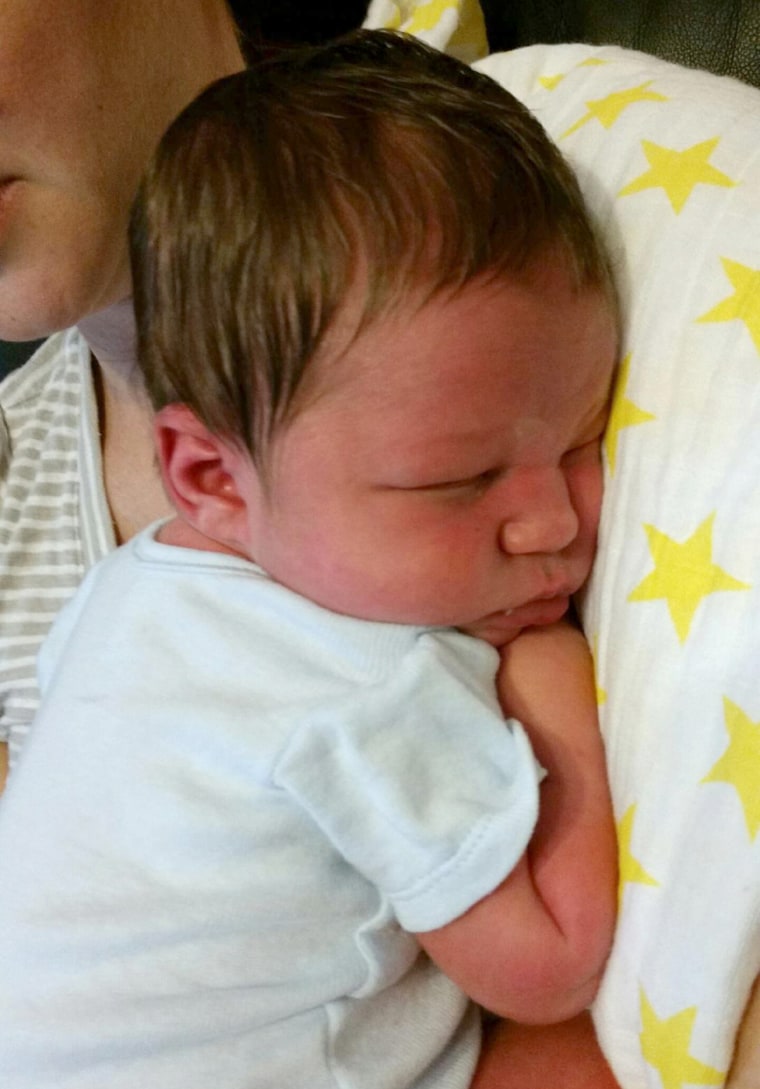 Haley, who snapped photos of the ordeal in between contractions, says once active labor began, her son, Bennett, was born 23 minutes later. Rude had delivered Haley's second child, so it was important to the mom-of-three that her trusted midwife be by her side during the delivery.
"It's almost like having a really, really good friend there supporting you, not just a medical provider," said Haley. "One of the other midwives could have helped me — they're all very capable — but it was nice and comforting to have Cathy by my side."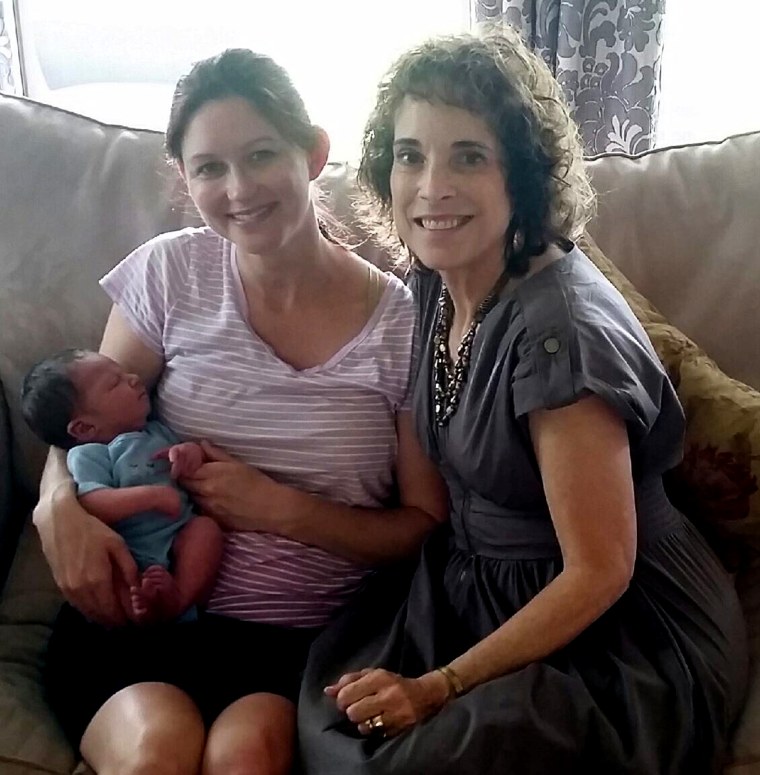 Rude holds that braving flood waters and riding on inflatable water fowl are tasks any midwife would do for their clients, due to the special relationship midwives have with their patients.
"A midwife is not just a care provider, she's your friend," said Rude. "So of course, she wanted me to be there. I think she was appreciative, but I don't think she was very surprised, because as midwives, that's just what we do."