Oh baby... boy! A Michigan couple with 12 sons gave birth to lucky No. 13 Wednesday.
According to The Grand Rapids Press, Jay and Kateri Schwandt's latest addition was born on May 13 at 9:06 a.m., weighing 8 pounds, 15 ounces, and measuring 22 inches long.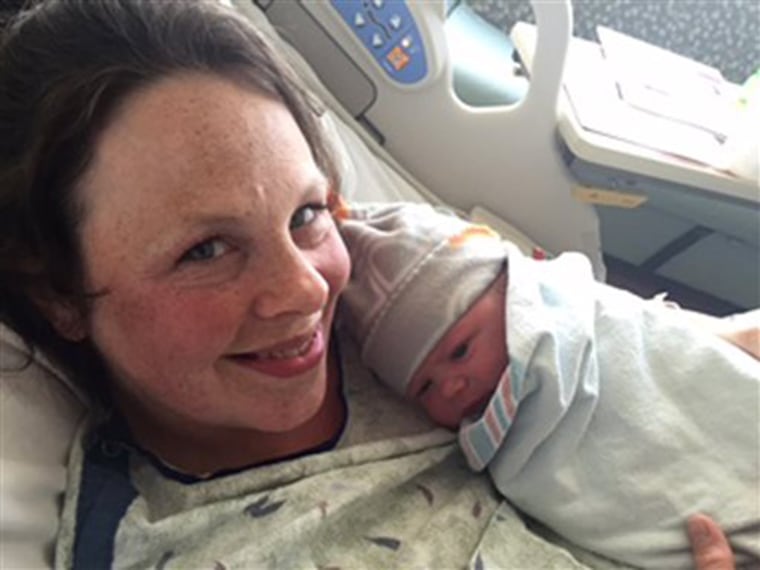 The couple told TODAY in 2013 that they'd go into shock if they had a girl. But Jay admitted a baby girl would be a nice addition to the household.
"I've experienced all the boy stuff," he said. "As long as we are having all these children, it would be really neat to experience the other side."
Prior to their baby's arrival, Jay and Kateri stuck with tradition of not finding out the sex. And on Wednesday, the 40-year-old father shared the news on Facebook.
"It's a BOY!" Schwandt wrote in a post on Facebook. "Now we need to choose a name! BLESSED beyond belief!"