Update: Michelle Williams has been earning accolades for her performance, and got a Golden Globe nomination. For her, the film was a labor of love and when she was asked, along with the rest of the cast, to do reshoots, it was a no-brainer. She said she worked for basically nothing. And that's true, but Mark Wahlberg, who has a supporting role, reportedly earned $1.5 million to her $1,000, per USA TODAY. She's also been active in the Time's Up movement for gender equality, and the story proves just how big the chasm is between vision and reality. And this has led to an outcry from her industry peers:
Michelle Williams gives another searing performance as the mother of kidnapped millionaire teenager John Paul Getty III in "All the Money in the World," playing a woman who'll stop at nothing to get her son back.
Williams can relate. Very much so, as the mom of Matilda, 12, with former partner Heath Ledger, who died in January 2008.
"I don't think I would know what to do with myself if I wasn't a mother. I don't know what I did before I became Matilda's mother," she tells TODAY Parents. "Everything I know about I love is because of being a mother. Before that, I didn't understand what love was."
The film explores the burdens of great wealth, and how it can so easily corrupt those who have it.
"Tremendous privilege can be as destructive as tremendous disadvantage. Both things are a kind of vacuum. Too much of either is no good for living," says Williams.
Like so many parents, this one included, Williams struggles with the desire to give her child everything, while also setting limits and making her appreciate her good fortune.
"It sounds counterintuitive but I hope nothing in life comes too easily for my daughter. I would decimate someone who hurt her. But I hope she struggles for what she wants. I hope she forges her way with grit and experience and finds heart and courage," she says.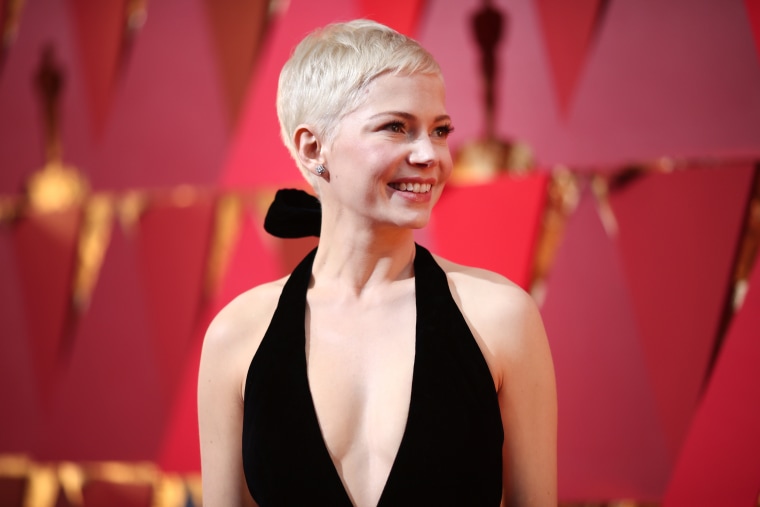 The film is based on the 1973 kidnapping of layabout Getty in Rome, and the subsequent $17 million ransom request that his billionaire grandfather — dubbed the richest man in the world — refused to pay. Williams, as his mom Gail, doesn't have the funds. So the young Getty is held captive and finally, his ear is hacked off and sent to a newspaper to prove that his kidnappers meant business.
"When you're a mother there isn't a question of stopping — there isn't a question of giving up until you've crossed your child to safety," says Williams, a four-time Oscar nominee. "What I saw in the story was a journey of a woman who was trying to cross her child to safety."
Gail's inability to do so would have fatal consequences. Ultimately, the elder Getty paid a greatly reduced ransom and his grandson was returned. But his life was ruined. The young Getty would become a substance abuser who became a quadriplegic in 1981 after ingesting a nearly-fatal drug cocktail that caused him to have a stroke.
"Only at the very end, is she allowed to breathe and think about what happened to her son's life and her life and how they will never be whole. That boy could have been returned the next day completely intact. Because of a man's blindspot, their lives are ruined. Her grit and determination and her ability to focus on the problem at end, I found incredibly moving," says Williams, whose performance earned her a best actress Golden Globe nomination.
She's kept Matilda out of the spotlight as much as possible, to give her as much of a sense of normalcy as possible.
"We lived outside of Brooklyn for a long time in a more rural farming community and that informed a lot of her understanding about the world. She doesn't have a phone," says Williams.
Wait, hold up. How has she managed to hold off on that demand? "I've just said, it's non-negotiable. I've taken such a hard line on it. I believe in animals for children. We have a lot of animals. On her birthday I'd knit her a scarf when she was growing up. I tried to keep excess out of her life. You want everything for your kid. You want them to be happy and free from pain and you want that look on their face. But ultimately it's for their own good," she says.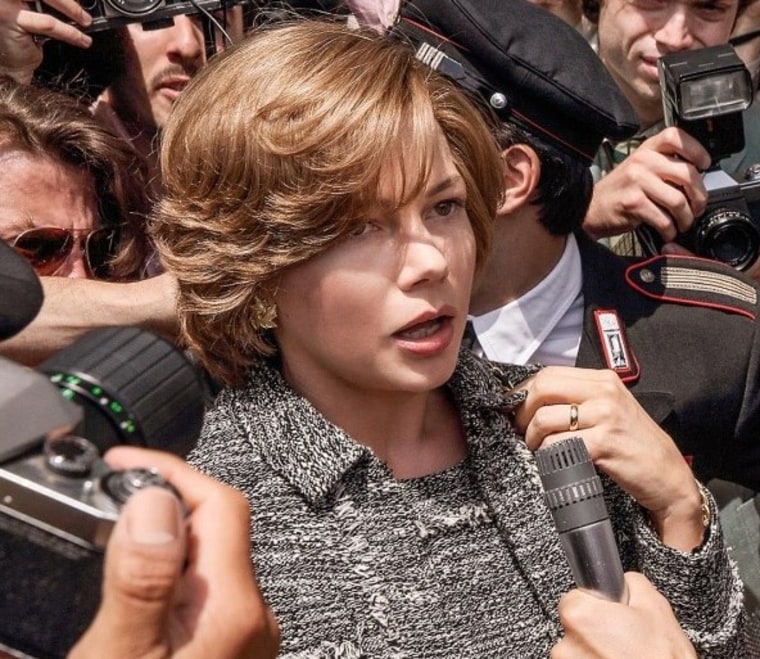 As for playing Gail, whose relentlessness helped get her son back, Williams doesn't know what she could have done differently. But she fully understands how Gail kept moving forward.
"When you find yourself in hell, the best thing to do is keep going. I relate to that very much. You have to keep getting out of bed," says Williams, perhaps obliquely referring to the very public death of Ledger and how she was hounded afterwards by the press.
And she wants to point out that in this time of ongoing sexual misconduct allegations against so many famous men (including Kevin Spacey, whose role as the elder Getty was re-shot by Christopher Plummer after repeated allegations came to light about him), director Ridley Scott is "a gentleman and a prince. He gave me so much freedom. I realize now, the time were living in, how much more special that was. It's a female-led film. He put his name on it. He did not to do it to be political. He did it because that's where his heart was."