In the midst of superheroes, princesses, and every character in between, one costume stood out in the crowd yesterday.
Parker Curry, the 3-year-old who met Michelle Obama back in March for an impromptu dance party after being photographed gazing at the former first lady's portrait at the National Portrait Gallery, chose to dress up as the exact image that she was admiring.
The full-circle moment even got the attention of Obama herself, who tweeted that Curry "nailed the look."
Jessica Curry, Parker's mom, said that her daughter's immediate response when she was asked what she wanted to be for Halloween was Obama.
"Parker talks about Michelle Obama every day," Curry told Buzzfeed. "She lets people know every day that she is the one who met Michelle Obama and she is friends with Michelle Obama."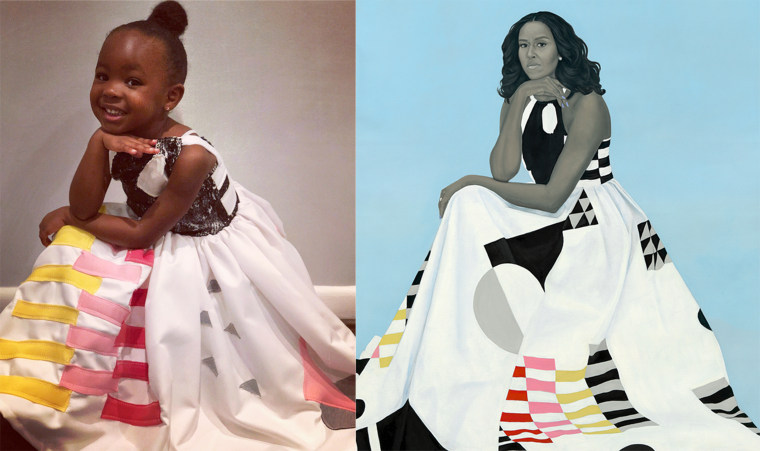 It's no wonder why her first costume choice was Obama. Curry reached out to Alisha Welsh from Magnolia Lake Children's Clothing about making the custom costume to resemble Obama's Milly dress from the portrait. Welsh came through, creating the stylish mini version of the iconic dress just in time for Curry to go out trick-or-treating.
Curry went viral back in the spring after a photo of her staring at the portrait of Obama, captured by Ben Hines, was posted on social media. Obama met with Curry, then 2, for a Taylor Swift dance party.