Michelle Obama recently revealed some behind-the-scene moments of how her two daughters spent their last hours at the White House — and they were remarkably typical for a pair of teenagers.
Malia and Sasha Obama, 18 and 15 respectively, said farewell to their previous home with pizza night and a slumber party with friends, according to the former first lady.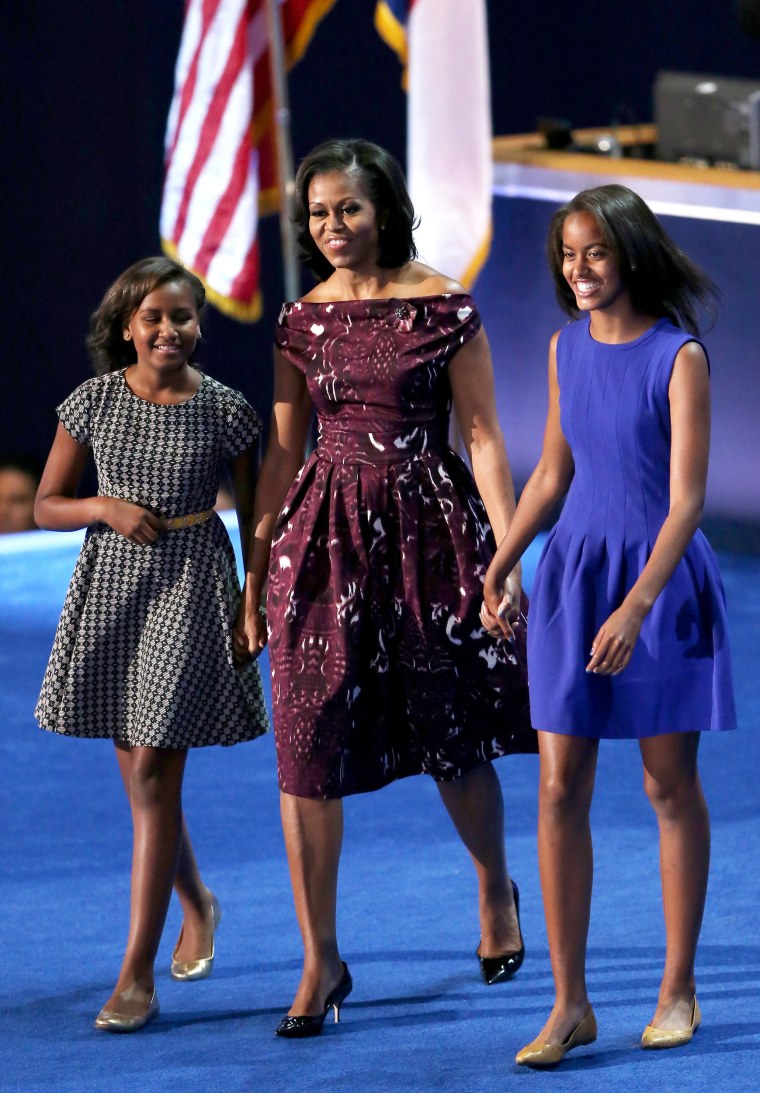 "They had a sleepover, because of course on Inauguration Day, because my girls are so normal, they're like, 'Well, eight girls are gonna be sleeping here because it's our last time, and we want pizza and we want nuggets.' And it's like, really?" Michelle Obama said last Thursday.
RELATED: Farewell to the first daughters: Malia and Sasha Obama's best moments
The disclosure came during a wide-ranging, but relatively politics-free, question-and-answer session at the annual American Institute of Architecture conference.
Obama said it was difficult for the girls to leave the only home they had known for the past eight years.
RELATED: Jenna Bush Hager shares rare photos of Obama daughters' first White House visit
"So that moment of transition, right before the doors opened and we welcomed in the new family, our kids were leaving out the back door in tears, saying goodbye to people," she said.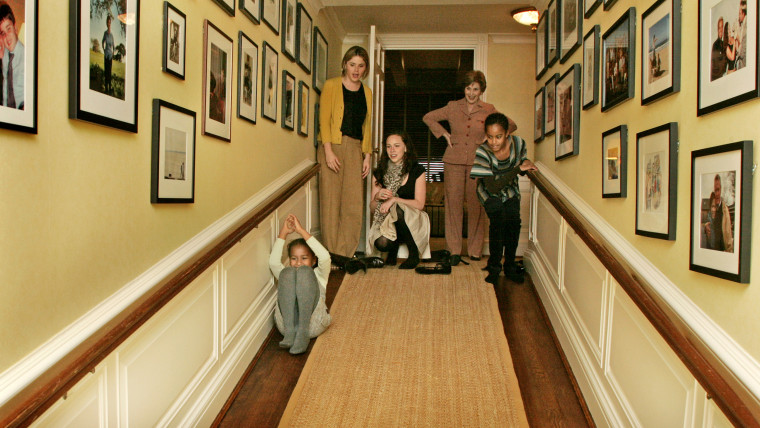 But she joked that she had to remain composed while welcoming the new occupants of the White House.
"I didn't want to have tears in my eyes because people would swear I was crying because of the new president," she said.
RELATED: Jenna, Barbara Bush's letter to Malia, Sasha Obama on life after White House
Obama revealed other minor details about what post-White House life has been like for her.
"Friends are surprised I answer the door now," she explained, while noting that the family's two dogs, Bo and Sunny, have "never heard a doorbell."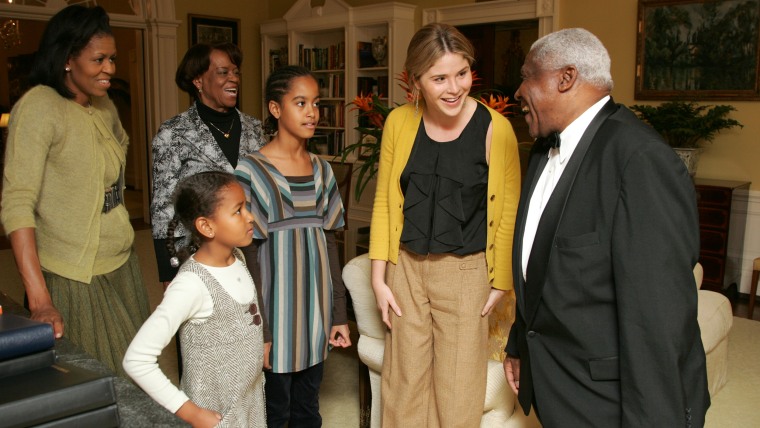 Obama also made clear that she has no plans to run for office because of how difficult campaigns are for the family.
"I wouldn't ask my children to do this again," she said.