It's not very often the most decorated Olympian of all time is in your baby's swim class — but when he is, you pay attention.
Michael Phelps, his wife Nicole and 1-year-old son Boomer came to New York City this summer to participate in a swim class put on by the Phelps Foundation and Huggies Little Swimmers — and somehow, my 1-year-old daughter and I were able to attend. (Phelps is a paid spokesperson for Huggies.) Taught by Phelps' childhood swim coach Cathy Bennett, the class focused on how to teach young children to safely enjoy the water.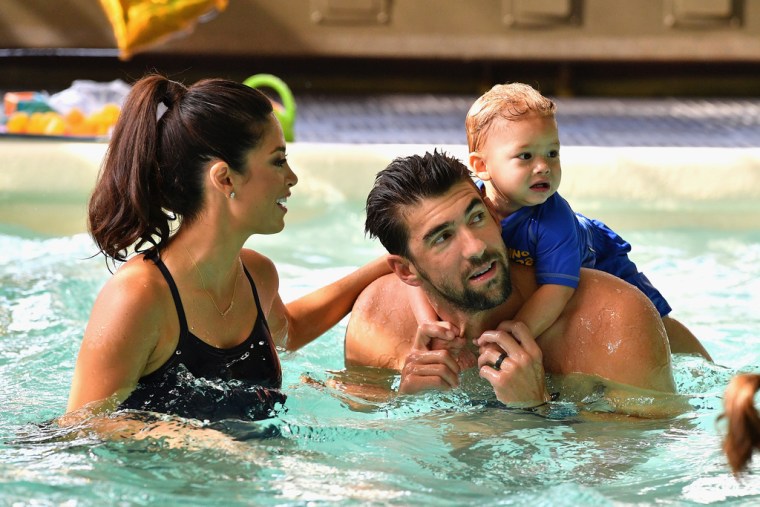 When it comes to teaching my baby anything about swimming, I could use all the tips I can get — especially when they come from a woman who taught an Olympian. Here are three things I learned during the class:
1. When holding your child, stay low enough in the water that your shoulders are covered. Normally when I hold my baby in the water, I often hold her on my waist while I stand up. But guess what? That meant most of her body was out of the water — and that meant she was cold. With your child's head above water (obviously), keep yourself low in the water to help him or her feel more comfortable.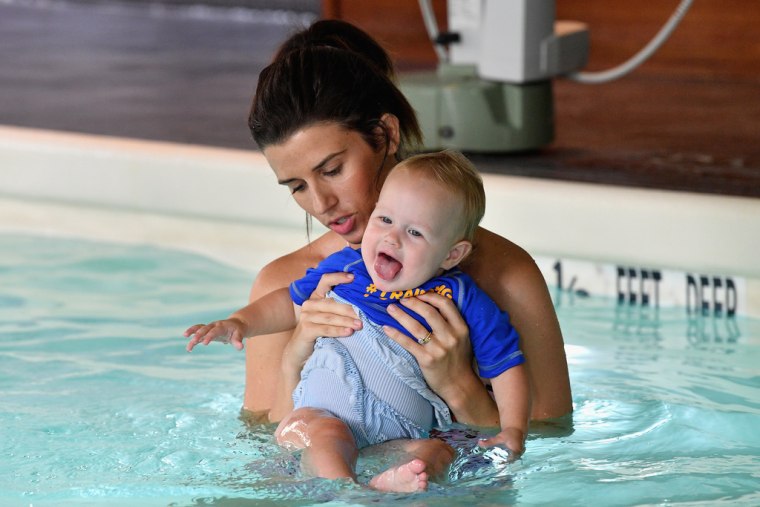 2. Make sure the water is warm enough. This is a tough one for us families relying on public pools, but Bennett recommends the water temperature hover around 90 degrees. Our local pool is much, much colder, which explains why my baby's feet were often on the verge of turning purple after swimming.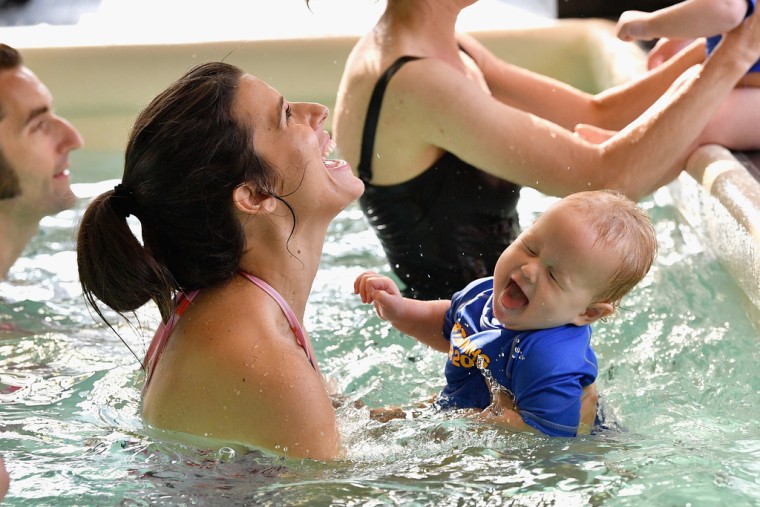 3. It's OK to quickly put your baby underwater, but blow in his or her face just before going under. Bennett would have us sing "Ring Around the Rosie" and right before "we all fall down" (aka dunk the babies quickly), the parents would blow in their baby's face. This would make the child hold their breath before quickly going under the water. (You'll know it didn't work if your child comes out of the water and is coughing.)
See you in the pool, Phelps family!