He may have just won his 19th gold medal — and 23rd Olympic medal overall — but Michael Phelps still found himself swimming upstream for his fans' attention Sunday. Tough life, right?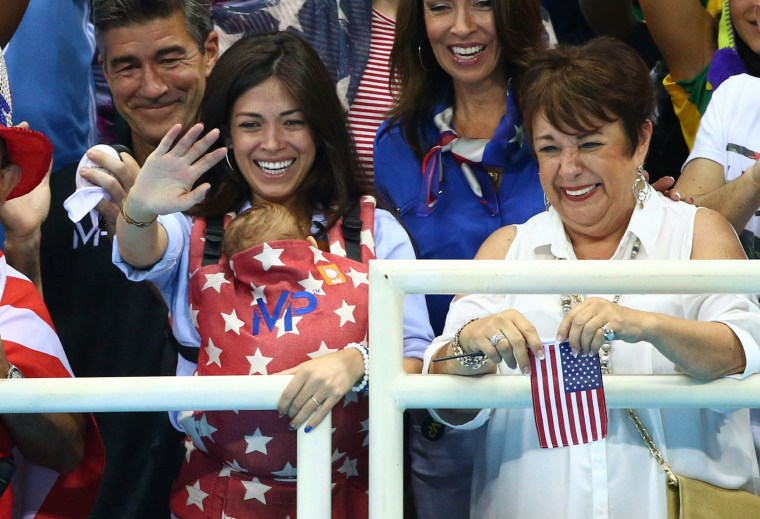 That's because his baby boy, Boomer, totally stole the show. And all the little guy did was nap.
In cuts away from the action in the pool in Rio, the 3-month-old snuggled up against his mother, Phelps' fiancee Nicole Johnson, in a red baby carrier emblazoned with stars and the initials "MP."
RELATED: Michael Phelps shares first pics of baby boy Boomer in the pool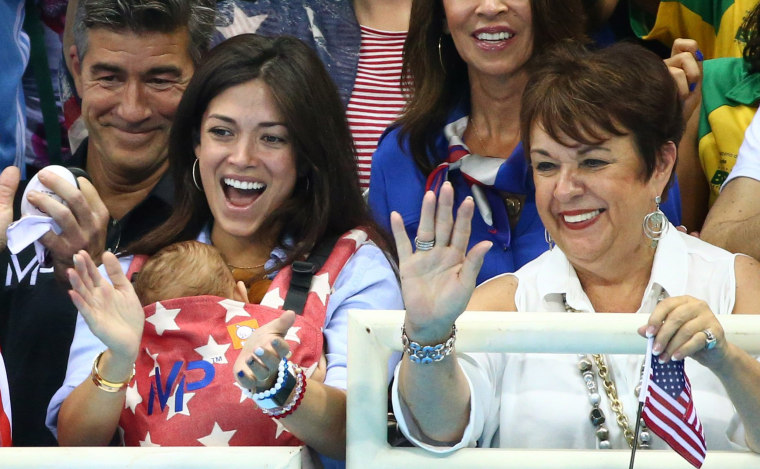 Of course, Boomer's not exactly a stranger to the whole "fame" thing. Not yet half a year old, he has his own Instagram account ... with upwards of 100,000 followers already.
"Thanks for sharing your gold medal with me dad!!! I love you and can't wait til I get to see you," Boomer wrote in the caption accompanying a recent photo (or, well, directed his assistant to write, anyway).
In another post, he lets the world know he's the biggest "fast swimming" fan ... ever.
And in yet another, he references the gold medal once again, and includes a note to Coach Bowman. "I'm ready to go after my daddy re retires"!
RELATED: Michael Phelps, Missy Franklin and US Olympic swim team dive into Carpool Karaoke
Not only are we pretty sure the Coach would be willing to give the tyke a shot, it's clear Boomer also has the most decorated Olympian of all time wrapped around his finger: Reportedly Phelps wears shoes with Boomer's footprint inside them. Sigh.
But after last night's performance, the little guy's got us wrapped around that same tiny finger as well. Here's to more Boomer moments — and, OK, more gold medals for his dad, too!