Paris Jackson has decided to live "Dangerous"-ly in honor of her late father.
Michael Jackson's daughter is showing off her latest tattoo created in homage to the King of Pop: the cover art for his 1991 hit album "Dangerous."
Jackson, 18, posted an image of the tattoo on her arm with the Instagram caption, "Never forget your roots, and always be proud of where you came from."
RELATED: 'Queen of My Heart': Paris Jackson honors father Michael with birthday tattoo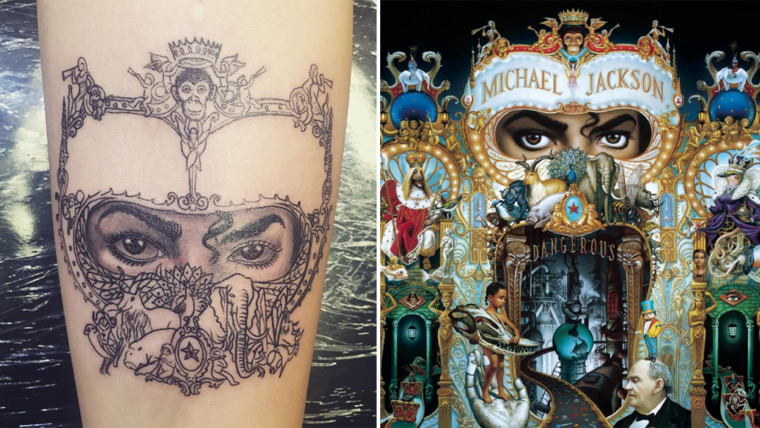 Paris, who was 11 when Jackson died at 50 years old in 2009, got her first tattoo on her 18th birthday in honor of her father. She had the words "Queen of My Heart,'' Michael's nickname for her, tattooed on her left wrist on April 3 in his handwriting.
"To everyone else he was the King of Pop," Jackson captioned thepicture. "To me, well, he was the king of my heart."
RELATED: Get a rare look at Michael Jackson's Neverland Ranch, on sale for $100 million
Jackson, whose mother is Debbie Rowe, first expressed her wish to honor her father back in 2012.
"I kinda want to get August XXIX tatted on my back," Jackson, then 14 years old, tweeted, referring to Michael's birthday, Aug. 29, 1958.
She now has six tattoos, including two in honor of Michael and one honoring grandmother Katherine Jackson.
Follow TODAY.com writer Scott Stump on Twitter.