After 50 years in Hollywood, Michael Douglas is finally joining his famous father on the Hollywood Walk of Fame.
The two-time Oscar winner, 74, was honored Tuesday with a star near the corner of Hollywood and Vine in Los Angeles, just a few feet from the one his dad, Hollywood legend Kirk Douglas, received in 1960. Kirk, 101, attended the milestone ceremony, which caused Michael to get emotional during his acceptance speech.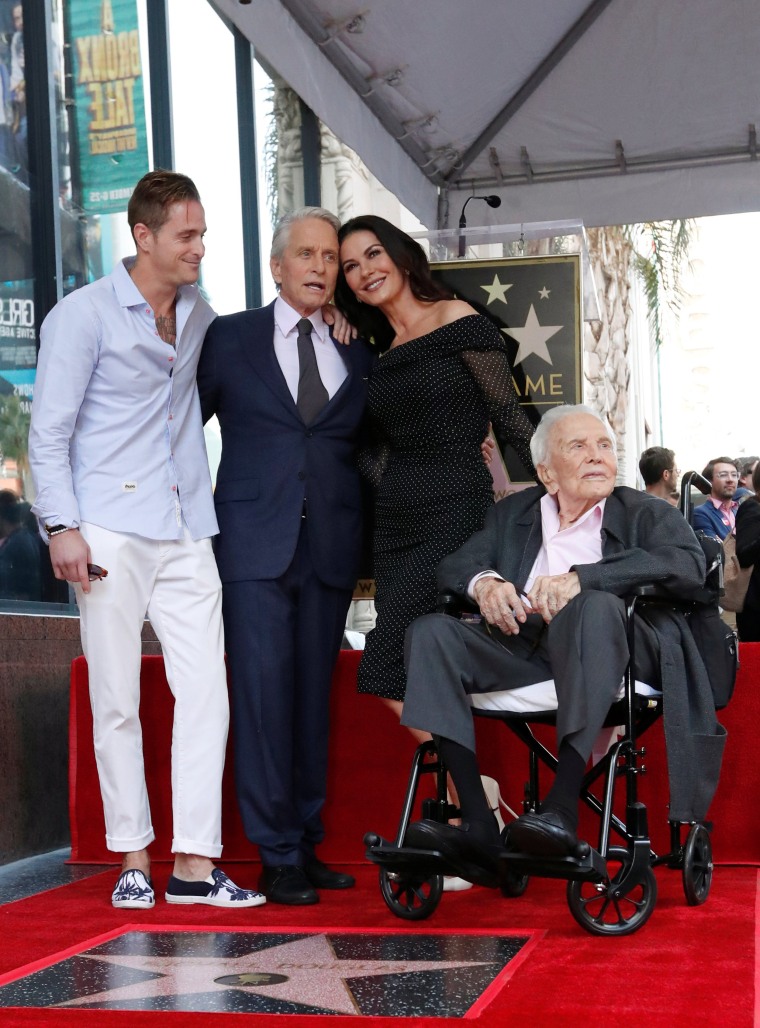 "My dad is here," Michael said at the podium, before joking, "In a month, Kirk turns 102 years old. So those of you who took the under on him making 80, you lost a long time ago."
"It means so much to me, Dad, that you're here today," he continued, tearing up. "I thank you for your advice, for your inspiration, and I'll say it simply and with all my heart: I'm so proud to be your son."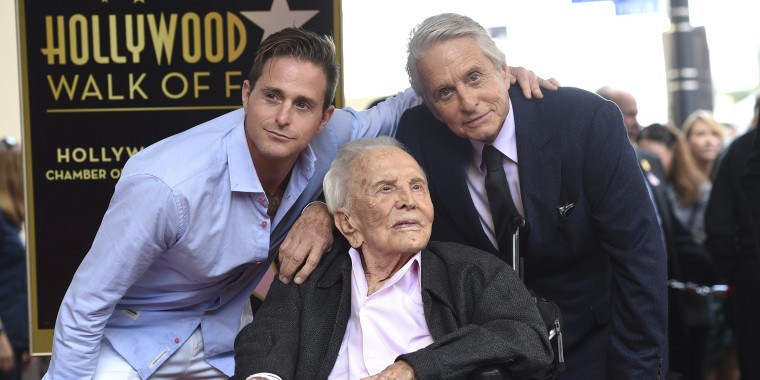 Michael's wife, Oscar winner Catherine Zeta-Jones, 49, and his oldest son, actor Cameron Douglas, 39, also joined the festivities — along with Michael's "The China Syndrome" co-star Jane Fonda.
"When I first heard Michael was getting his star, I thought, 'What took so long?' ... especially because he's always been way ahead of his time," Fonda said.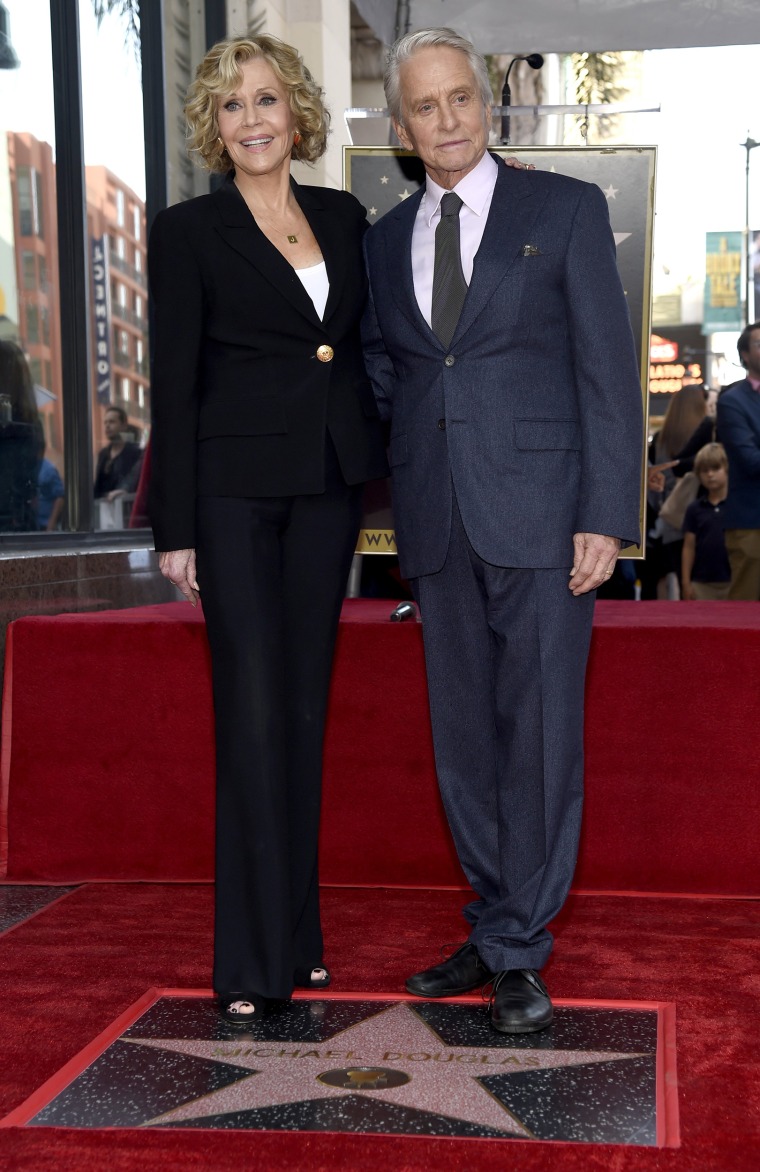 The actress, also a two-time Oscar winner, noted that both she and Michael come from Hollywood families. "Both of our fathers were movie legends, and thankfully, Kirk Douglas is still with us," said the star, whose dad was actor Henry Fonda.
"Michael has not only carved out his identity as a great, great actor with tremendous range, but as a great producer as well," Fonda noted. "He has rightfully been bestowed with all of the rewards Hollywood has to offer ... and now finally, a star on the Hollywood Walk of Fame."
While Michael's Walk of Fame star is reason to celebrate, his life at home's not too shabby either.
He and Zeta-Jones will celebrate 18 years of marriage later this month. They have two kids, son Dylan, 18, and daughter Carys, 15.
In September, Mom and Dad hurdled a parenting milestone when they helped Dylan move into his new dorm at Brown University. Zeta-Jones shared a sweet video of the family's big day on Instagram, writing, "Let the lectures really begin!"