Michael Bublé and his wife, Argentinian actress Luisana Lopilato, have welcomed a baby girl!
Lopilato, 31, took to Instagram Thursday to announce the happy news with a black-and-white photo of their newborn daughter's tiny hand.
In the caption, Lopilato gushed in her native Spanish about the couple's new little "princess."
"How to put into words what makes our hearts explode with love? There aren't enough hours in the day to contemplate it. I thank God for giving us this gift of life and happiness. Because to look into her eyes, is to look at the sky itself," she wrote, adding that the whole family loves their new addition "to infinity and beyond that."
"We waited for you not just to grow as a family ... you gave us light, hope, and finally you are and will always be the life of our soul. #giftfromgod #happy #family #ourprincess," she added.
It's the third child for the pair, who also have two sons, Noah, 4, and Elias, 2.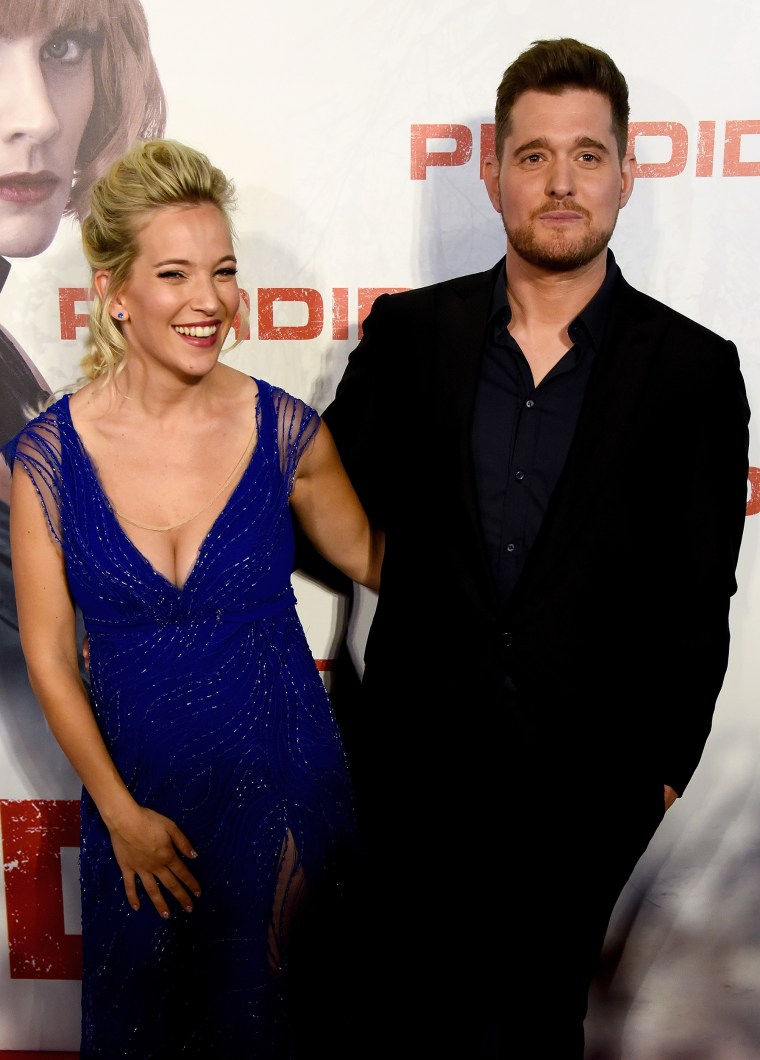 Several weeks ago, Bublé, 42, revealed how excited he was about having a little lady join the family. "I've got my first little girl coming in three weeks," Bublé shared during an interview with Irish radio station Today FM. "I actually never said that in public — I've got a daughter coming!"
It's just more happy news for the parents, who both put their careers on hold to focus on oldest son Noah after he was diagnosed with liver cancer in 2016. Now, their little boy has regained his health and "everything is good," Bublé confirmed to the radio station.
In fact, Bublé shared, going through Noah's health ordeal has taught the singer to cherish the family's joys.
"I've been through a lot. One of the things going through something that my family has been through is that it gives you great perspective and one of those points of perspective is that it really allows you to appreciate the good things," he said.
Congratulations on your new addition, Michael and Luisana!