Michael Buble hosted the Juno Awards to honor the best and brightest in Canadian music Sunday night, but the accolades weren't the only good news he shared onstage.
Just moments after the ceremony, which is akin to the Grammys, began, Buble revealed that he and wife, Luisana Lopilato, are expecting baby number three!
"You have filled me up with joy and love and luck," the crooner told the crowd. "Five years ago, when I hosted the first time in Regina, you brought me luck and I was pregnant ... I mean, my wife was ... I mean, we were pregnant with our first child."
The audience cheered as he added, "Oops! You did it again. My wife and I are pregnant with our number three."
The 13-time Juno Award winner then looked out to where Lopilato was seated and smiled as he told her, "I love you so much, mi amor."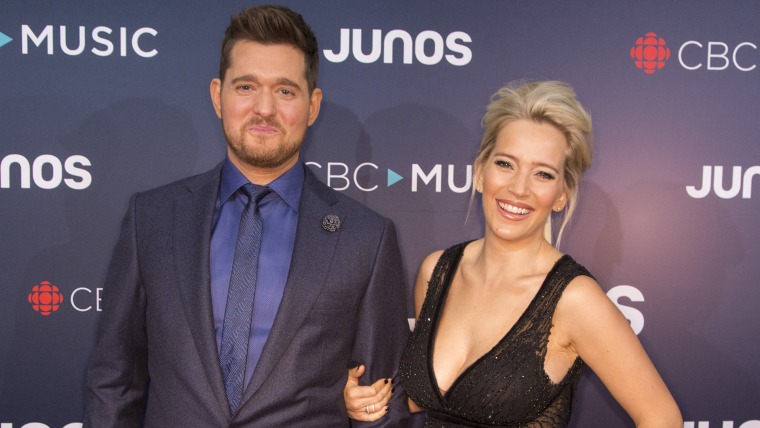 Buble and Lopilato are parents to two sons, Noah, 4, and Elias, 2.
In 2016, the singer put his career on hold after Noah was diagnosed with liver cancer. But Sunday's announcement wasn't the only happy one from the family since then.
Last April, actress Lopilato told reporters at a press conference that "my son is well."
"When things like those that happened occur, you take on life changes," she explained. "It happened to us. Now I value life much more, the now and the today."
And with another baby on the way, tomorrow is looking pretty good, too.
Congratulations to the family!