Starring opposite Meryl Streep, who has 19 Academy Award nominations and three Oscar wins to her credit, would be an intimidating feat for any actress. But it seems unlikely that her latest co-star was in any way cowed by the great actress' credits.
For one thing, Mamie Gummer, who stars opposite Streep in the new rock 'n' roll film "Ricki and the Flash," is an old hand at working with Streep — they appeared together in 1986's "Heartburn," when Gummer was a toddler. And second, well, Gummer is Streep's daughter." She's really good," enthused Streep about her child's performance. "I was really proud of her."
Gummer, 32, pops up as the daughter of Streep's rocker character, and there's great chemistry between them — plus very similar blonde good looks. Streep revealed that director Jonathan Demme asked them not to interact on the set, to keep the tension between their characters real, but that didn't last.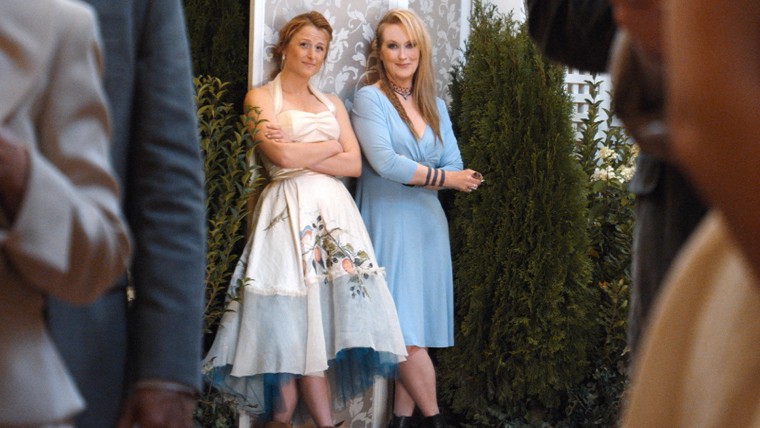 "That worked for about a week," she grinned. "We rode home together every night in the car."
Streep says she's not surprised that her daughter took up the stage: "[Mamie has] always been dramatic ... She's always been fierce and fearless and has no trouble expressing her feelings, and that's sort of the job description."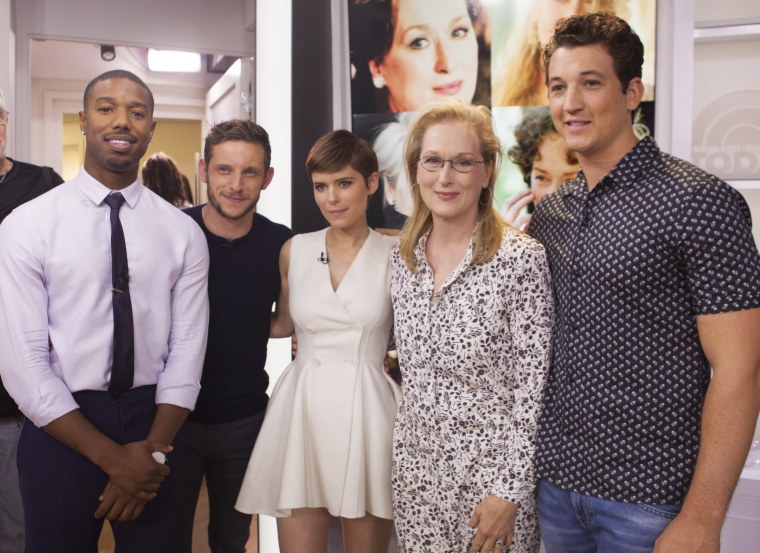 Plus, Streep has found a silver lining to watching her offspring dive into the challenging world of acting: "I was very thrilled that she and her sister Grace both want to be actresses and are actresses, and are going to support me in my old age!"
"Ricki and the Flash" opens in theaters on Aug. 7.