Melissa McCarthy's character in her new movie "The Boss" certainly lacks modesty, and this absence of social courtesy often gets her into trouble.
But while there are many situations in which humility is appreciated, the star believes that we should all learn to acknowledge and accept a compliment.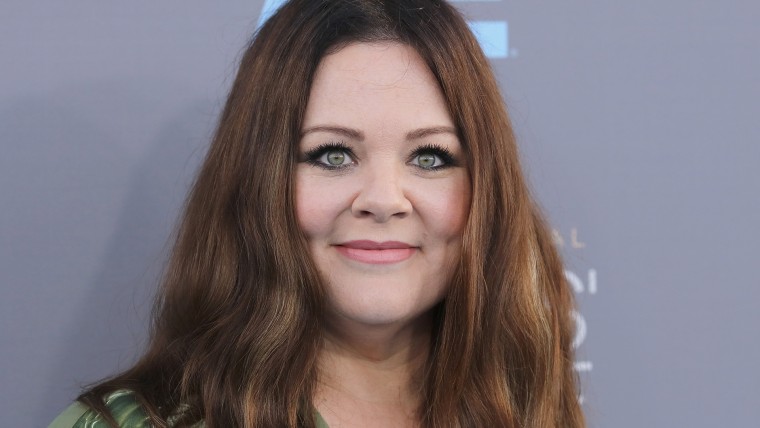 "A biggie for me is take the compliment," she told reporters at a press event for the movie in Los Angeles, according to People, pointing out that brushing off kind words can sometimes take an awkward, uncomfortable turn.
"I'm hard on people for that. When you say like, 'Oh, you look great,' so many women for the next 20 minutes are like, 'I got it on sale. It's actually terrible — if I turn around you'd hate it. I've got one shorter leg…'"
RELATED: Melissa McCarthy explains why she isn't in 'Gilmore Girls' reboot (and has no hard feelings)
The actress continued, "So as a rule, I'm always like, 'You just basically shoved the compliment back in my face.'"
McCarthy said she hopes to teach her daughters, Vivian, 8, and Georgette, 6, that it's acceptable — polite even — to "just say thank you and walk off."
And the star can certainly back up her advice with some reasonable assertions. "Someone gives you a compliment and you're basically telling them to shut up and they're wrong," she explained. "All you have to do is say 'Thank you.'"
McCarthy pointed out that it's a "great lesson" to teach kids, as not all compliments should automatically put us on the defensive. "Don't negate it. Don't tell them they're crazy. Just say 'Thank you. I love it too. That's why I put it on.'"
RELATED: Melissa McCarthy slams body-shaming: 'People don't stop at size 12'
She continued, "It's a little building block, but I hope it's one of many ways that I show my girls that it's okay to like who you are. It's okay that everybody's different."
And it's this point that McCarthy wants to drive home to her daughters. "I always say to my girls, 'If we were all the same, we would all be robots. You would be bored out of your mind.' Hopefully it's working."