While some expectant moms can't wait to give birth so they can get to know their little ones, Megan Fox isn't waiting around for her due date.
The mom of two — with one on the way — believes she can already communicate with her unborn baby.
"You don't hear an audible voice, but I feel like you receive messages from the child if you're open to it," the actress told Jimmy Kimmel Tuesday night. "For instance, this baby wanted me to live somewhere else, so we're moving to a whole different place in Los Angeles because I feel like that's where this baby wants to be raised."
RELATED: Megan Fox talks 'productive' third pregnancy and Father's Day plans
That's right! The baby said move — or sent a move-themed vibe — and now the family is packing up. But Fox doesn't expect the wee one to actually pick the house.
"I don't think an infant is going to say, 'No, not this one. We need to move down the street,'" she said before adding, "I mean, anything is possible."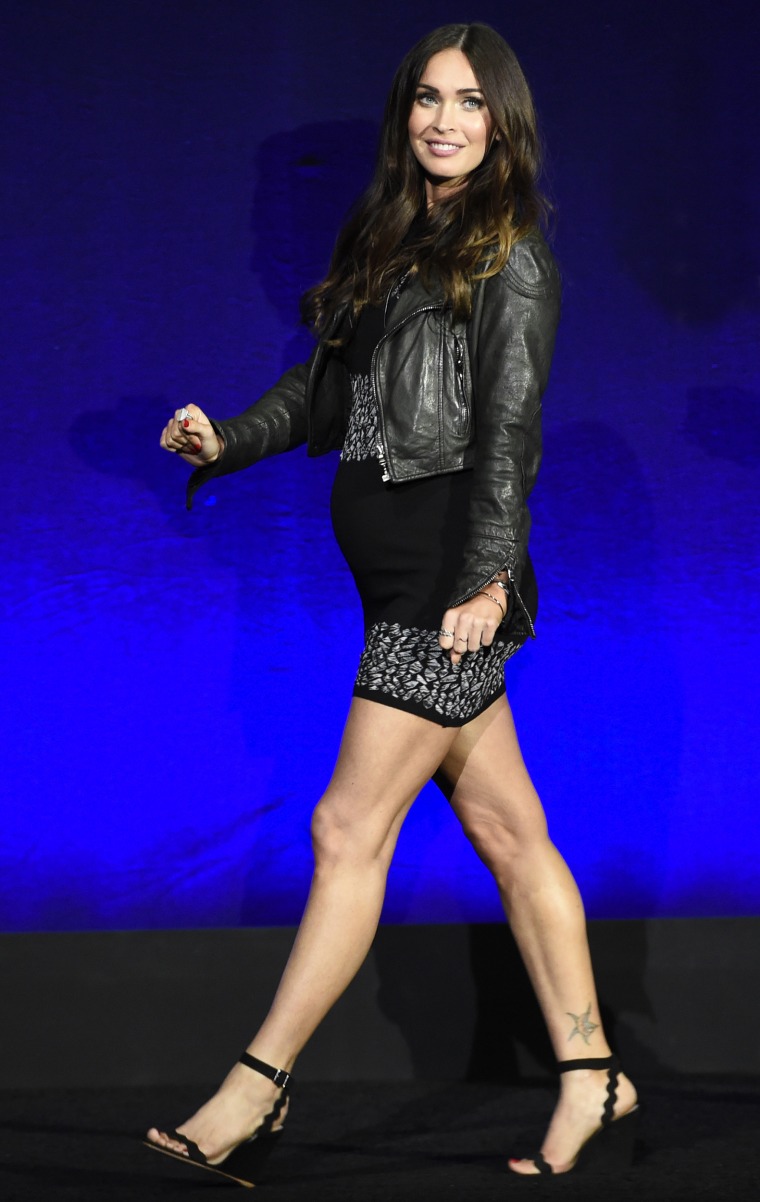 During a previous visit to "Jimmy Kimmel Live," Fox said that her sons Noah (3) and Bodhi (2) both told her they were "bohemian revolutionaries" while still in utero. But baby No. 3 is different.
"I also feel like this baby is telling me it's kind of like a Wernher von Braun or an Elon Musk — like a super genius," she said of her little engineer-to-be.
As for dad, Brian Austin Green, Fox insisted that even though she "sounds crazy," he trusts her.
"Now he just goes along with it," she said with a smile.
Follow Ree Hines on Twitter.