/ Source: TODAY Contributor
The newest doll to join American Girl's BeForever line is Melody Ellison, a 9-year-old African-American girl whose story line takes place in 1960's Detroit during the civil rights movement.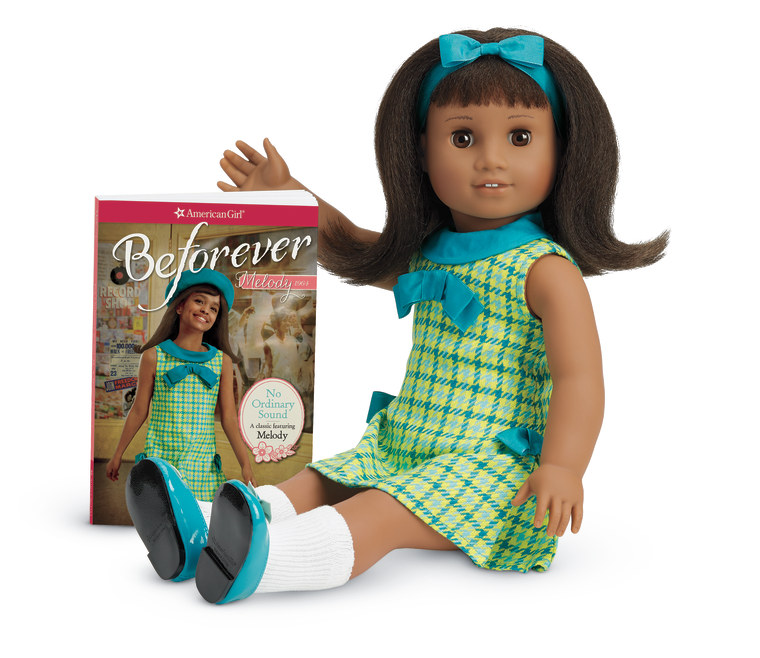 According to American Girl's product description, Melody loves to "sing and blend her voice with others in harmony." And, after seeing her family members face racial discrimination and experiencing it herself, Melody "decides to add her voice to those who are speaking up about inequality."
In a video released by the company, a group of African-American historians recount the planning that went into creating Melody's story, explaining that the doll's plot line was heavily influenced by the Motown music scene, as well as the role of black churches during the civil rights movement.
"The issue of separation based on just the color of your skin is something that I dealt with on a daily basis growing up in the south," Denise Lewis Patrick, author of Melody's book series, explains in the video. "And Melody has a recollection of something like that from when she was a small girl."
"There were small things like that, that I experienced as a child, that I wanted to try to bring into the story to help children now understand it on that level," Lewis Patrick continues.
While Melody's release is planned for this summer, the first book in her series of stories, "No Ordinary Sound," is available now through the American Girl website.