What started as "an adventure to build blanket forts" became the trip of a lifetime for then 4-year-old Hawkeye Huey after he received his first camera as a gift from his dad. That Instamatic launched Hawkeye's career as a photographer, taking him from Instagram star to the youngest person ever published in National Geographic.
"We were travelling to the Salton Sea in Southern California, to make, and then sleep, in blanket forts in the desert. The blanket fort blew away on the first day, but luckily we had bought Hawkeye an analog camera on the way there," Hawkeye's father, National Geographic photographer Aaron Huey, wrote to TODAY.
Read more: How Hawkeye Huey got his start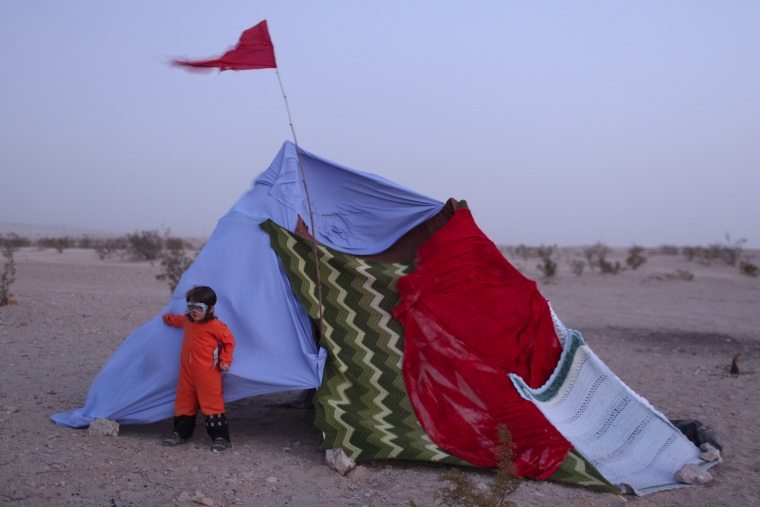 Two years later, Hawkeye is celebrating the release of his first book, "COWBOYS INDIANS HOBOS GAMBLERS PATRIOTS TOURISTS & SUNSETS." It's a fresh take on a classic subject — the American West — and features 120 images from the 6-year-old's many road trips with his father, who describes the book as the product of "true collaboration."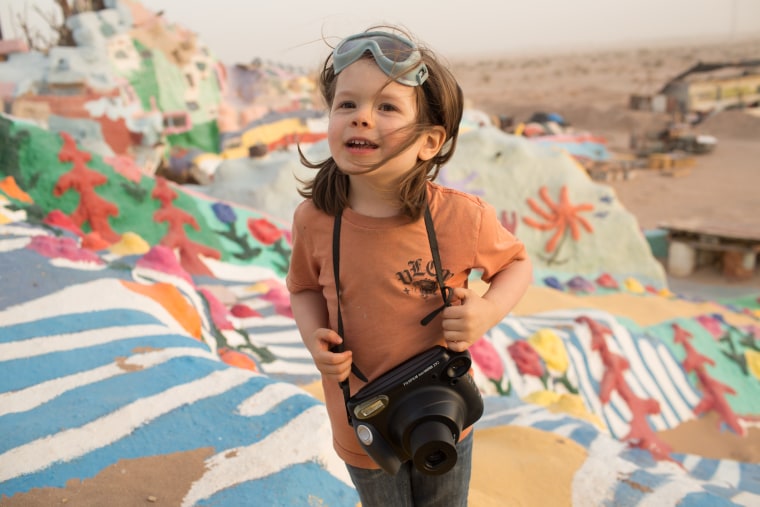 "This is definitely a parent-child exercise," Aaron told TODAY. "Hawkeye helped make some of the pairings in the book, but mostly he wanted to leave the room and play with Legos. He would sit and watch me edit saying things like, 'I remember that!' and then tell me little stories about what we did together."
Hawkeye says he's especially excited to see "all the rodeo photos" he took. In the future, the kindergartner dreams of having "a camera that can shoot video and Polaroids at the same time" and visiting Australia to photograph kangaroos and kookaburras.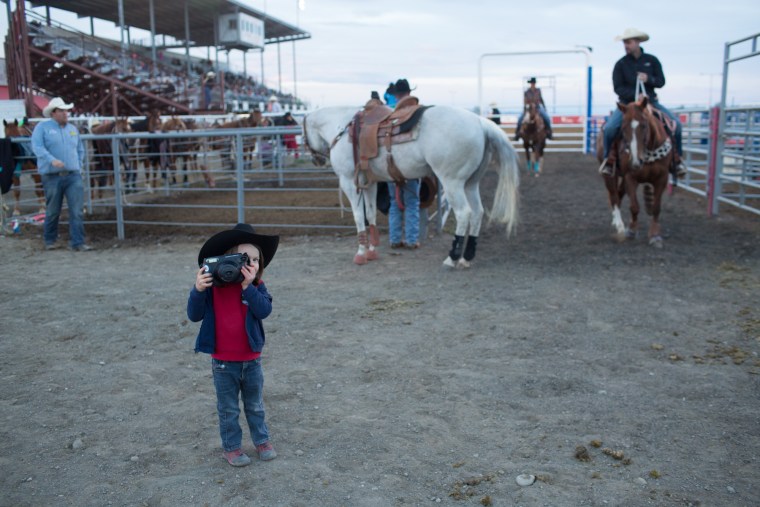 For now, Hawkeye is back to being a normal kid. He's looking forward to summer and sleeping in his tree house, a break from fame that Aaron encourages. In fact, Aaron is ready to take the project back to its inception: father-son bonding.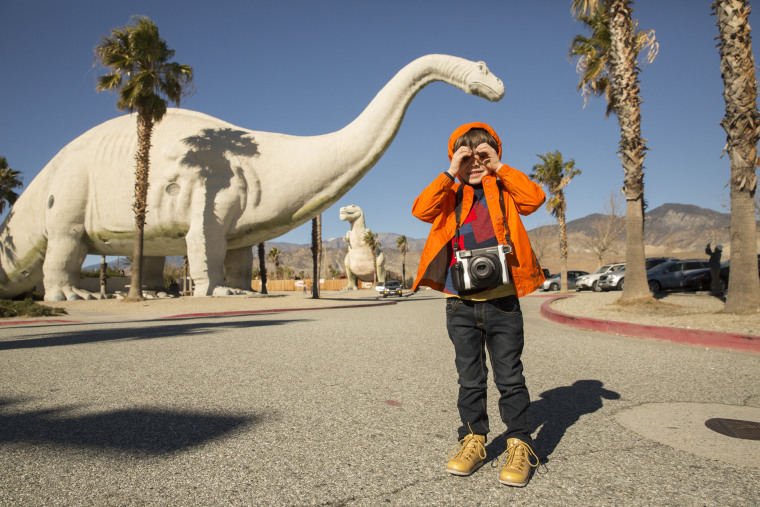 "I think we will probably start building forts again soon and shooting fewer photos," Aaron wrote to TODAY. "It is time to move this work out into the world and start our next chapter together, with Hawkeye leading this time."