11 year-old Marley Dias loves getting lost in a good book. She's been a voracious reader since she first picked up a book at 9 months old and has traveled all over the world in her imagination, from India and Ireland to outer space.
But about a year ago, Marley realized that something was missing from the "magical" world of books: characters who looked like her. "All the books that I was reading had white boys and dogs as the main characters. And I was pretty sick of it," the fifth grader told TODAY.
Marley's solution: collecting 1,000 books about black girls to donate to schools in need. With the help of her mom, grassroots activist Dr. Janice Johnson Dias, Marley launched the #1000BlackGirlBooks campaign to diversify children's literature.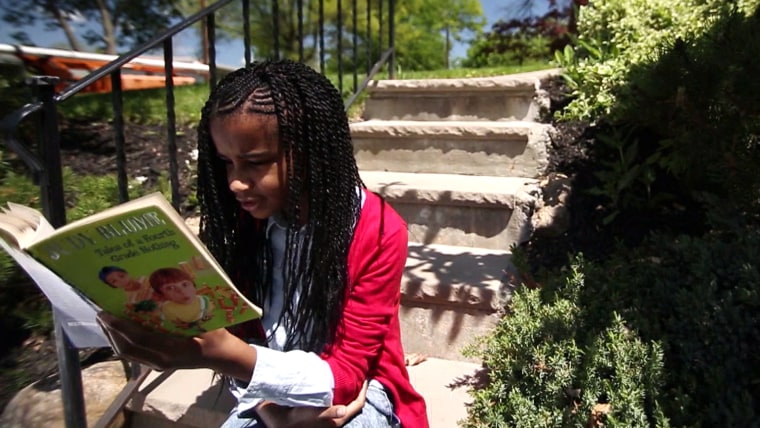 Marley "was like, 'We should collect these books. And we should give 'em to everybody. And everyone should read them,'" Janice recalled. "So I said, 'Okay, so how many books?' She was like, 'A thousand books.'...And we thought we were being hyperbolic."
Related: 'It's about the children': American moms on helping refugees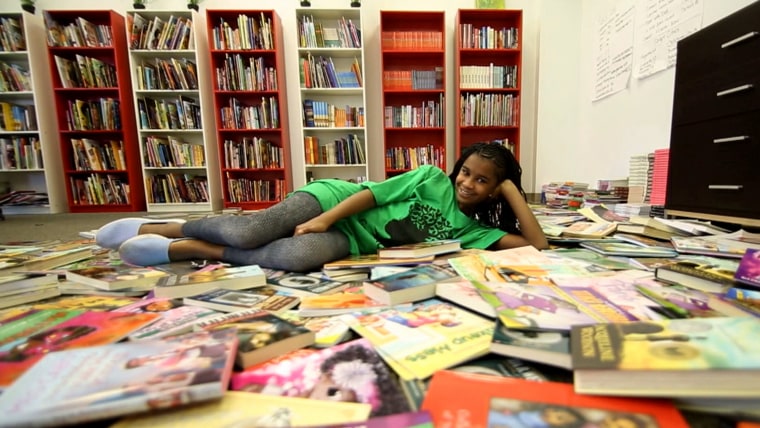 In fact, Marley has already amassed over 7,000 books, including 1,600 that she delivered in person to her mother's former school in Jamaica last March. This summer, Marley is partnering with the White House and the Department of Education for her own book tour, visiting schools across the country to introduce other kids to the stories and authors of color she loves.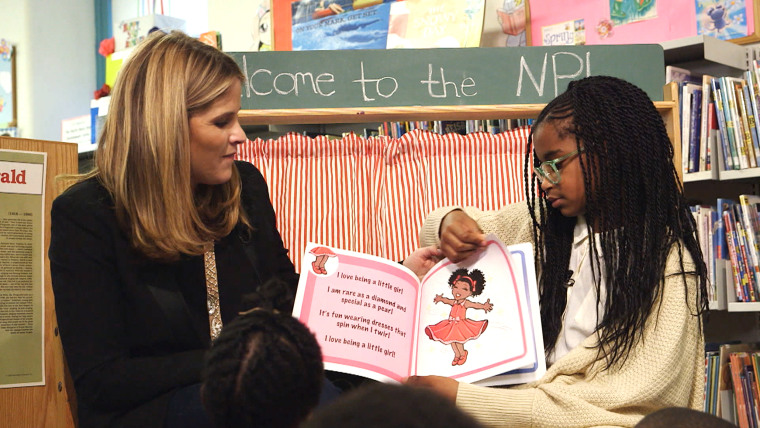 "I want them to understand that these voices matter and that there's not just one experience that people can learn from," Marley said.
Related: Mom creates 'magical' princess wigs made of yarn to help kids cope with cancer
To celebrate the achievements of this little girl who changed the world with a number, here's a list of seven things you might not know about Marley Dias:
Marley's best memories of the #1000BlackGirlBooks campaign so far are attending BET's "Black Girls Rock" and visiting her mom's hometown in Jamaica.

The coolest library she's been to is the American Reading Company, which organizes books by difficulty level or subject instead of by age. ("Because you don't have to be 11 years old to read sixth grade books!" said Marley.)

She's grateful to her dad for "teaching me to solve my problems and apologize to people" (right on, Marley!) and to her mom for showing her "how to handle stress when I don't know what's going on or...when I don't have control over the situation."

Marley is a big fan of actress Marsai Martin from Black-ish, who joined her on the first stop of her book tour, and writer-director Ava Duvernay.

Marley created her own interpretative dance called the "Marley Rock" for a dance-and-donate event in Cambridge, Mass. "It's a cute, fun dance that's not too complicated," she explained.

Her favorite summer tradition is Super Camp, where she learns about her ancestry and hangs out with her camp friend, Chloe, who Marley says is "a very talented artist."

When Marley grows up (even more), she wants to start and edit her own magazine. But she won't be too busy to help other activists: she hopes to "motivate them to start their own successful projects that change the world."
If you'd like to donate books to the #1000BlackGirlBooks campaign, please send them to the GrassROOTS Community Foundation, 59 Main Street, Suite 323, West Orange, NJ 07052.