Ladies and gentlemen, please meet the newest addition to Christina Aguilera's growing family, Summer Rain! And yes, we will understand if you have to shade your eyes from that bright, glowing smile.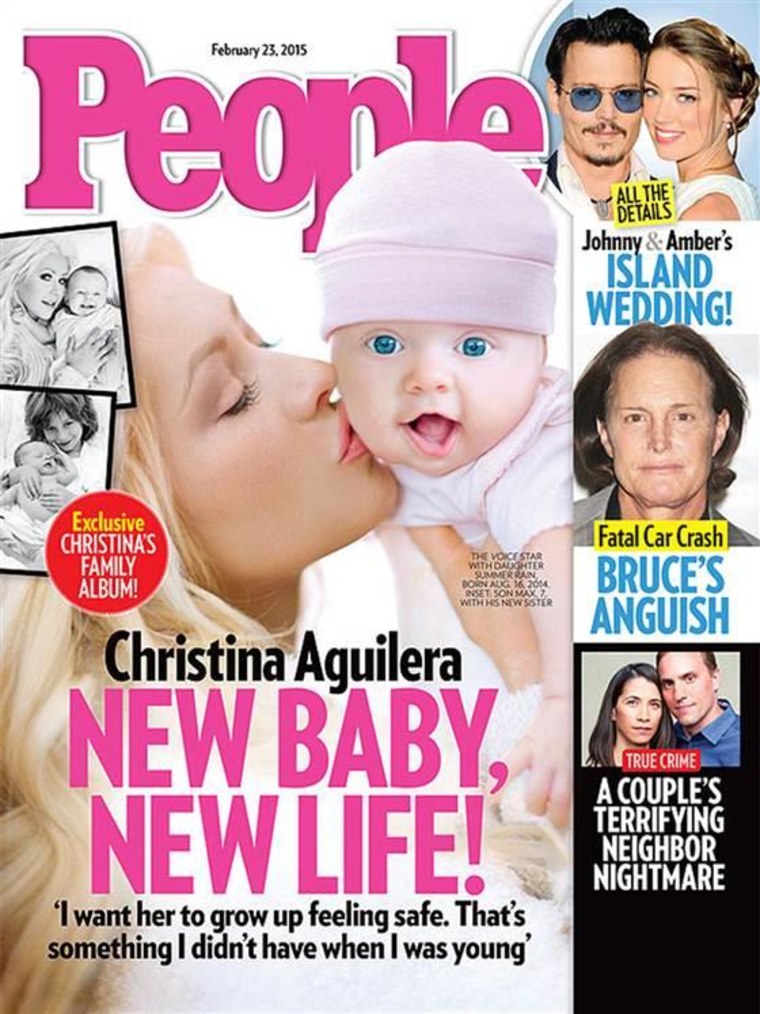 Aguilera introduced Summer Rain, now nearly six months old, to the world via a cover story in People magazine's upcoming issue. She also talked about how seeing the newborn for the first time really knocked her for a loop.
"I was speechless," the 34-year-old "Voice" coach told the magazine. "She was literally like an angel. … We had an immediate calm bond, and I felt unexplainably connected to her and her spirit."
Aguilera is engaged to Summer's dad, film producer Matt Ruler; Summer joins 7-year-old big brother Max Liron, whose dad is Aguilera's ex Jordan Bratman.
She's a mom, but she's also keeping busy with other work. In addition to "The Voice," Aguilera recently won a Grammy for her performance of "Say Something" with A Great Big World, and the article reveals she's got a new album coming and is producing a TV series for ABC Family.
"It's definitely not easy juggling work and motherhood, as being a parent is a full-time job within itself," she said. "You just have to make it work for you."
No matter what she's doing, Aguilera knows what and who comes first: Her kids. "They are the center of my universe," she said.
"The Voice" returns to NBC on Feb. 23.
People's new issue will be on newsstands on Friday.