She's a natural!
New mom Dylan Dreyer spoke Monday with her TODAY family through a video call that showed her cradling her baby, Calvin Bradley Fichera, who made his entrance last Saturday.
"I didn't have a natural bone in my body when it comes to holding a baby, but it actually does kick in," she said. "There are instincts there!"
The TODAY meteorologist went into labor last Friday night after her water broke and gave birth the following morning. Calvin weighed in at 8 pounds, 3 ounces, and it took some help to coax him out.
"I pushed for about 3 hours, and he was a big guy and he didn't quite fit, so he got stuck," she said. "We ended up doing a c-section anyway."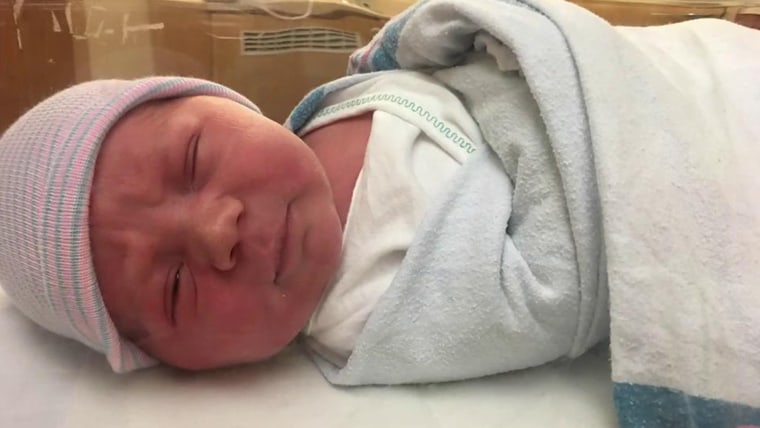 The baby is the first for Dylan and her husband, Brian Fichera, a cameraman for NBC Nightly News.
MORE: Happy news! Dylan Dreyer welcomes baby boy
"Childbirth is a lot harder than I ever thought it was going to be," Dylan admitted, but the results are immediate.
"He is just so precious and is so wonderful," she said.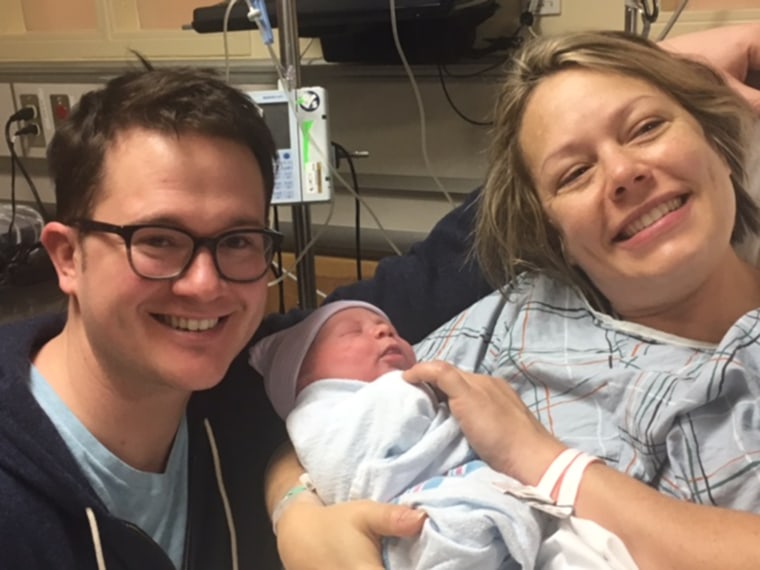 Dylan gave birth a week after fellow TODAY anchor Savannah Guthrie had her baby, Charles Max. The second child and first son for Savannah and her husband, Mike Feldman, arrived on Dec. 8.
RELATED: Congratulations! Savannah Guthrie welcomes baby Charley
While the name of Savannah's son has a family history — he is named after both of his grandfathers — Dylan's choice was more spontaneous.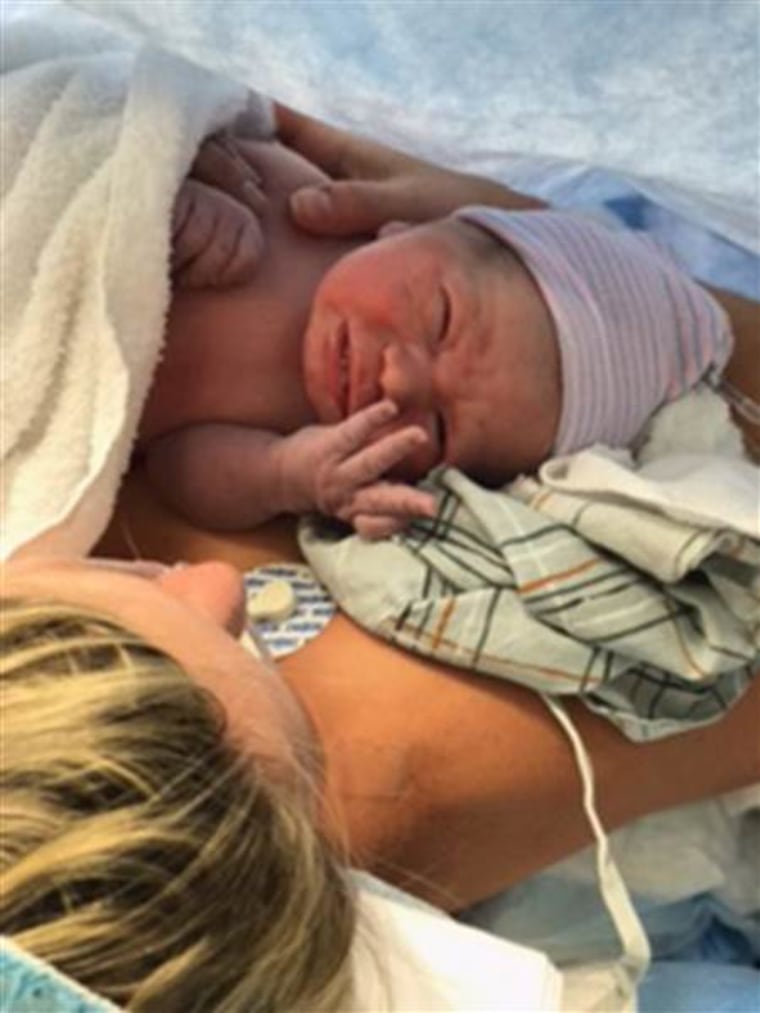 "Brian and I were sitting on couch watching TV and I think someone's name was Calvin, and we were like, 'I kind of like that,'" she said. "It just kind of hit us both at the same time. And same with Bradley. We're trying to set him up to be a cool kid and we thought Calvin Bradley was a good start with that."