American Girl has debuted 2018's Girl of the Year doll, and like so many other American Girls before her, she is cool as heck.
In the words of Mattel's press release, Luciana Vega is a "creative, confident 11-year-old girl and aspiring astronaut who dreams of being the first person to go to Mars." Her story takes place at space camp in Huntsville, Alabama, where she chases her dreams and her STEM education.
We realize it's a bit strange for us to say this about a doll, but ... we kind of want to be her friend.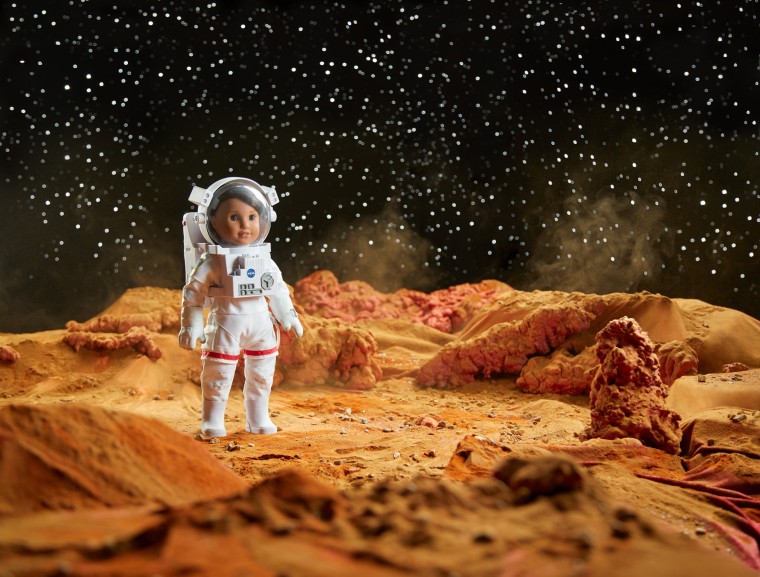 For one, she's got killer style, with an edgy purple streak in her hair and a sweet galaxy-print dress.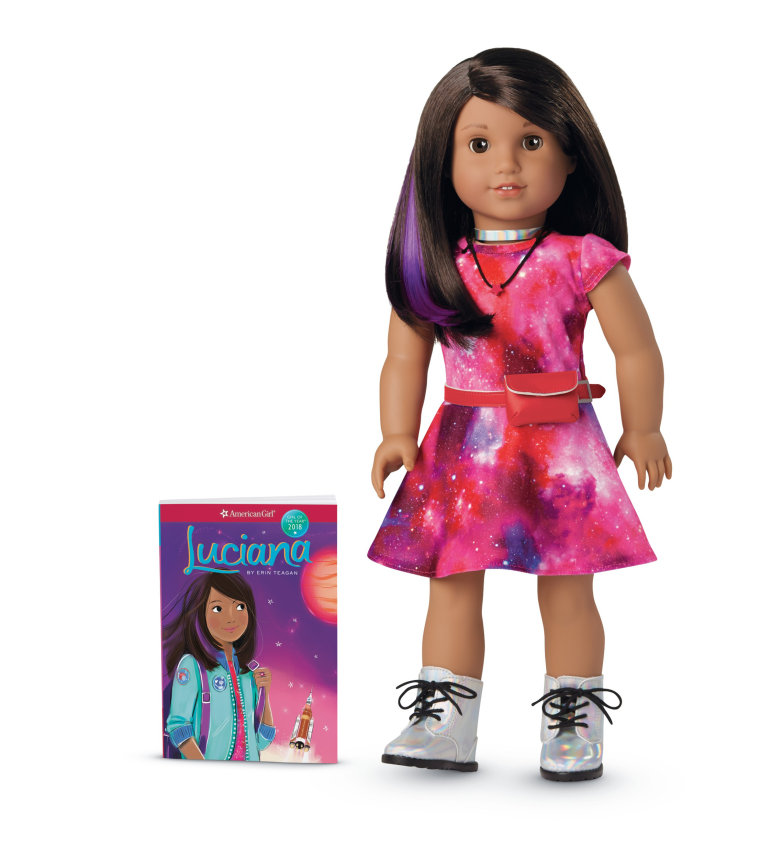 Her accessories include a flight suit, a telescope, a "maker station" for science projects, a simulated Mars habitat, and an adorable robot pup.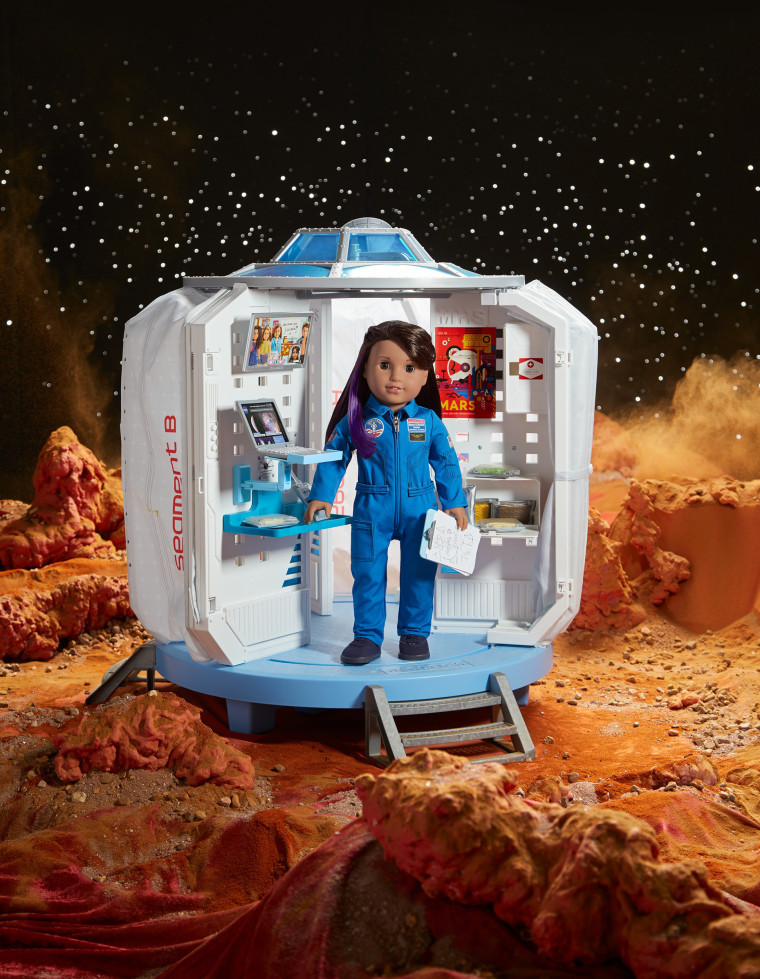 And then there's the fact that Luciana has a serious space pedigree. American Girl's partnership with NASA was developed through the Space Act Agreement, and Luciana's release is meant "to inform and inspire the wider public (and especially young girls) about the excitement of space and STEM careers."
To ensure the accuracy of her story, American Girl worked with an advisory board that included Dr. Ellen Stofan, former NASA Chief Scientist; Dr. Deborah Barnhart, CEO and Executive Director of the U.S. Space & Rocket Center; Dr. Megan McArthur Behnken, NASA Astronaut; and Maureen O'Brien, Manager of Strategic Alliances at NASA.
The American Girl editors and designers even spent a day at Space Camp and NASA's Johnson Space Center in Houston, Texas, brushing up on the zero-gravity experience!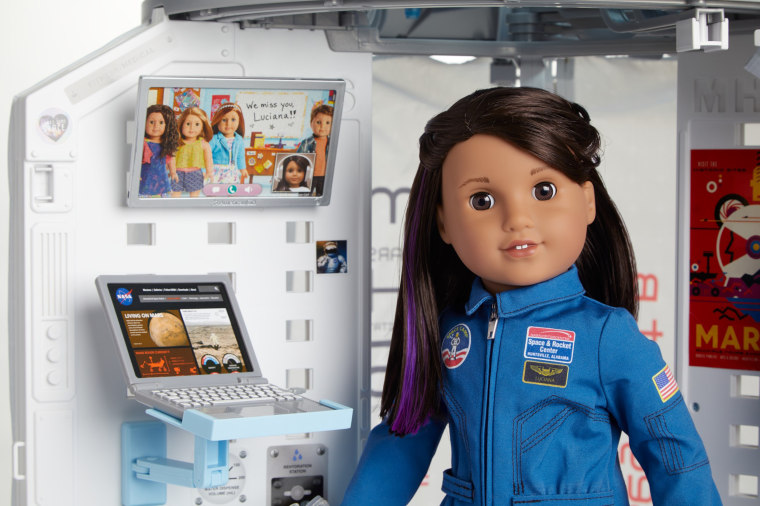 Additionally, American Girl — in partnerships with Scholastic, NASA, and Space Camp — is taking their role as educators seriously. They've funded Blast Off to Discovery, an educational program to help third though fifth-grade students explore space through Luciana-inspired content; the lesson plans, classroom activities, videos, games and more are available on the Scholastic website. American Girl and Scholastic will also host a Mission to Mars Sweepstakes with a grand prize trip to Space Camp for one lucky family.
In short, Luciana isn't just cool as heck. She's got the goods to back it up.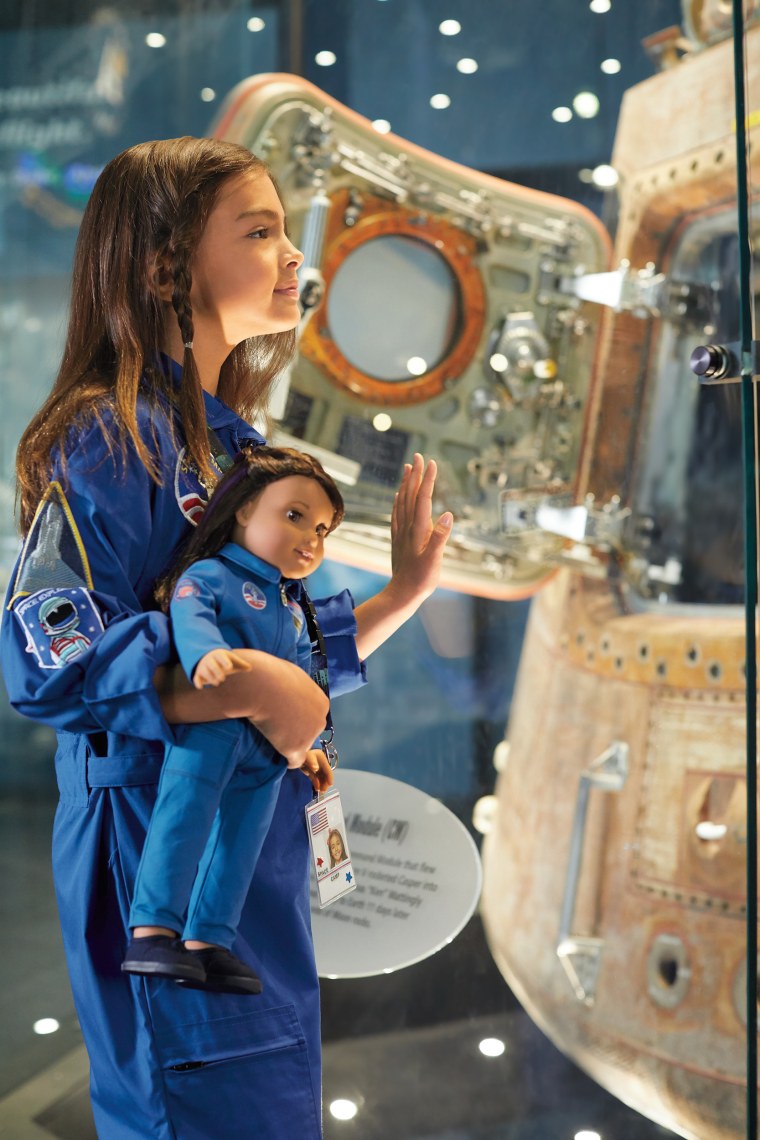 "It is so important to find exciting new ways to inspire our next generation of space explorers," said Megan McArthur, a NASA astronaut who serves on the project's advisory board. "I always want to encourage girls and boys to pursue their dreams, no matter how big, and I think it helps to show how those dreams can become reality for any kid."