A 9-week-old baby from Brighton, U.K., is giving the internet some serious hair envy.
And according to mom Chelsea Noon, a trip to their local Asda supermarket is impossible without tons of people combing over to meet the little boy!
Because of baby Junior Cox-Noon's unusual look, he quickly adopted the nickname "Baby Bear".
Now hair this — mostly everyone (doctors and midwives included) told Noon that the hair he was born with would likely fall out! But the family has noticed quite the opposite has happened.
RELATED: Baby's 'glamorous' head of hair takes internet by storm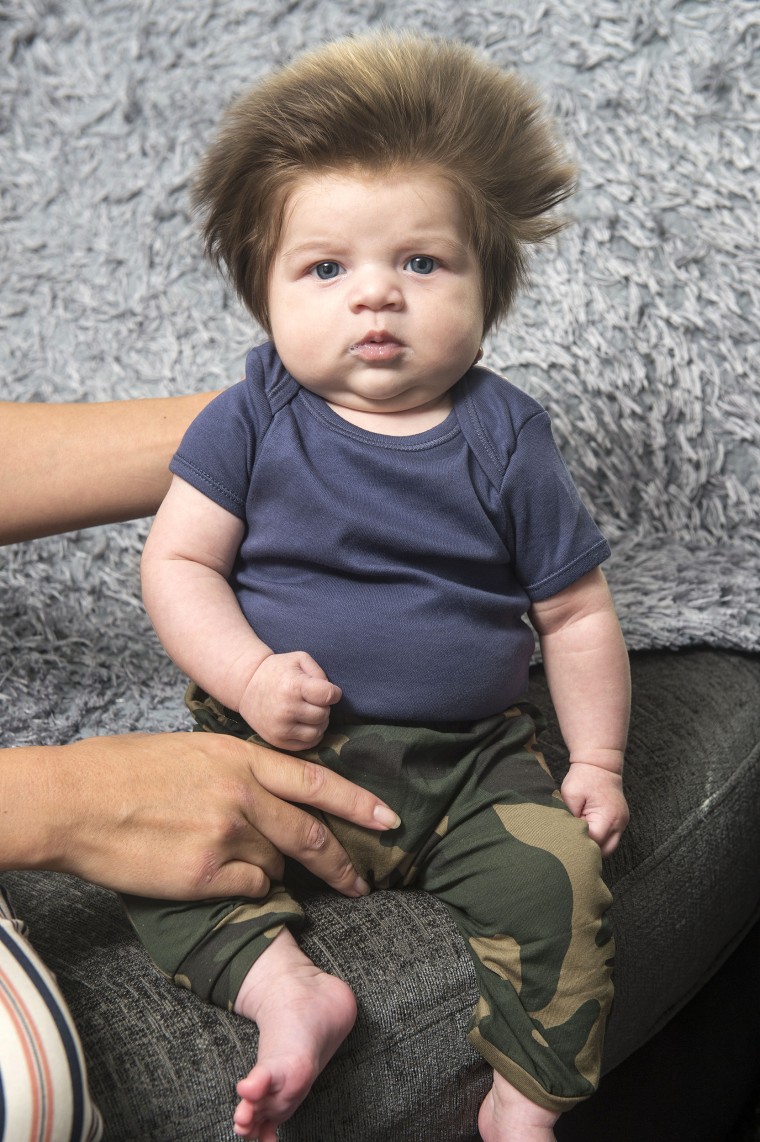 "He hasn't lost any — there's none in the cot, none in his little chair or the pram, it's literally just growing and it grows out not down so it sticks up," she told Britain's The Mirror.
The 32-year-old explained that it now takes a daunting two hours (instead of 40 minutes) to get through the store.
Noon, who, conveniently is a former hairstylist, doesn't intend on cutting it and instead, blow dries little Junior's hair to achieve his ever-so-popular 'do.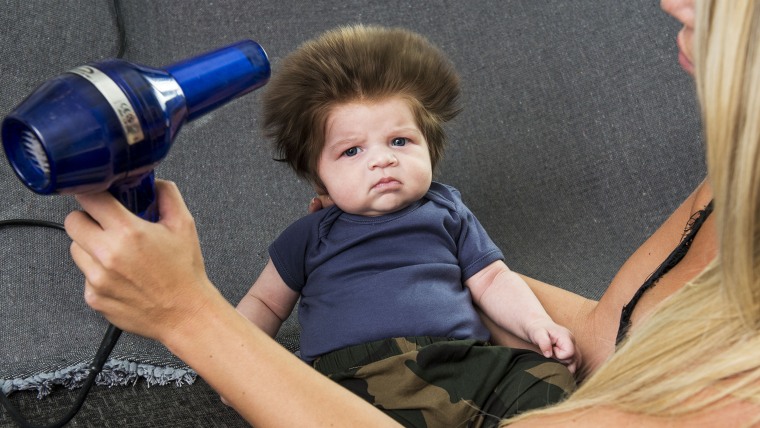 "I definitely don't want to cut it, I want to see how long it actually does grow out," she told The Mirror. "I don't know where his hair has come from it's like a big ball of candy floss."
RELATED: 'Hairstyles of Pasha:' Photos of baby with fabulous hair go viral
When he's not getting mobbed by strangers at the supermarket, Junior is usually hanging out alongside older brothers Mitchell and Preston.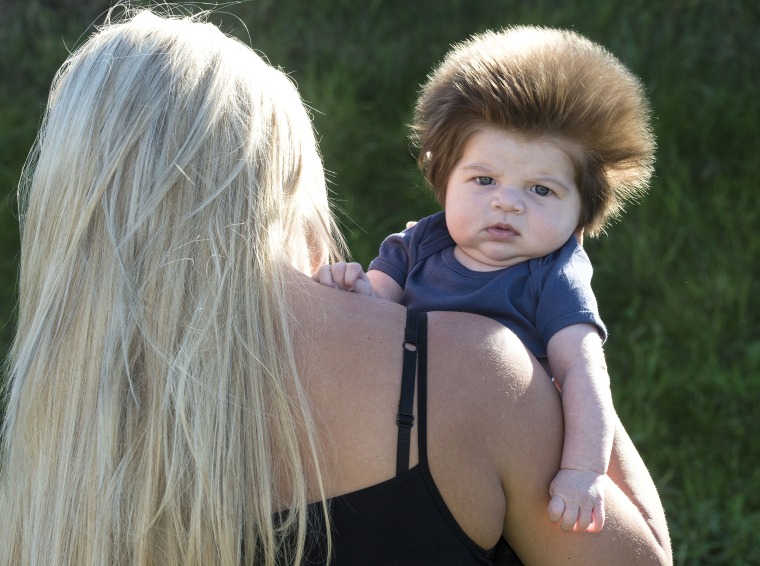 "His brothers really love him, my youngest is always running up to Junior saying 'I want to pinch his fat cheeks,'" she said.
I think we can safely say Junior's 'do is a cut above the rest!