A young boy has turned playing with toys into a business that has made him a multimillionaire before he's even done with elementary school.
The 6-year-old who uses just his first name, Ryan, is estimated by Forbes to have made $11 million this year through his YouTube channel, Ryan ToysReview.
In videos watched by more than 10 million subscribers, Ryan opens toys, plays with them and then offers his opinions.
Ryan's family started the channel two years ago and it now has become one of the top 10 most lucrative ones on YouTube, thanks to advertising dollars and sponsored content, according to Forbes. Ryan is also the youngest of the 10 top earners by far.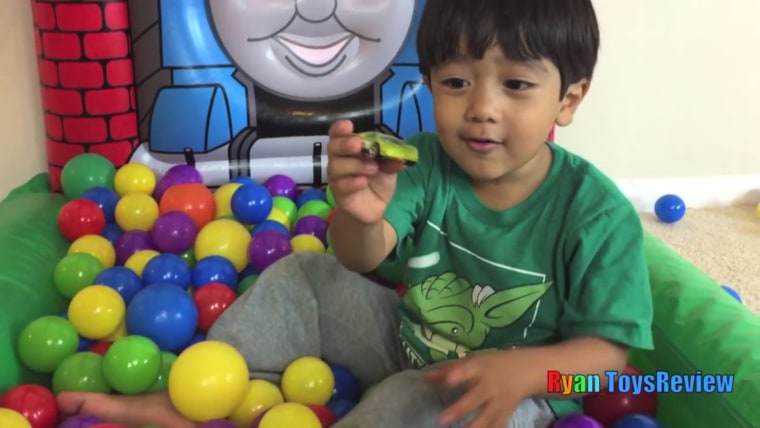 "It's a really interesting phenomenon that really anybody with a camera has this potential,'' Forbes reporter Maddie Berg told TODAY's Joe Fryer on Wednesday. "Of course, not everyone with a camera makes millions of dollars, but there's the potential."
Forbes ranked Ryan eighth among the most profitable YouTube stars for this year. Daniel Middleton, a British gamer known as "DanTDM" who makes videos showing him playing the popular game Minecraft, is No. 1 at an estimated $16.5 million this year.
Ryan is the top star in a YouTube genre known as "unboxing," which involves watching kids open toys and play with them.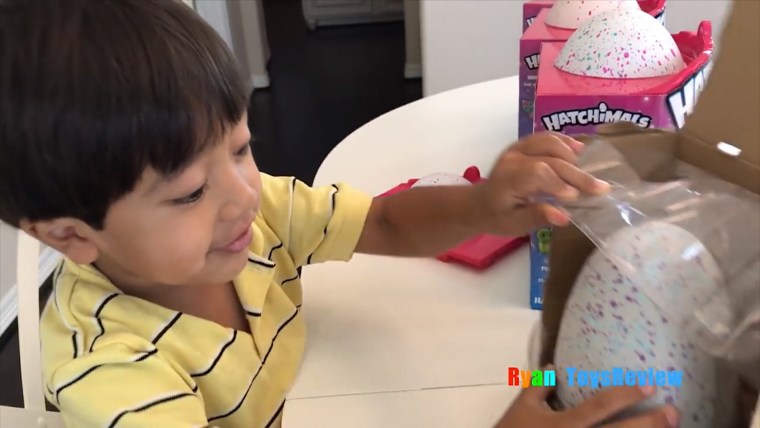 There are hundreds of unboxing channels, including EvanTubeHD, which TODAY profiled in 2014. The father of the star, a boy named Evan who was 8 at the time, said his son's college education had already been taken care of thanks to revenue brought in by the videos.
Ryan's family told Fryer that the majority of the toys featured in his videos have been donated to charity.
The family has also started a second YouTube channel, Ryan's Family Review, which documents their daily life and already has over a million subscribers.
Follow TODAY.com writer Scott Stump on Twitter.