Balancing parenting and a career is never easy, no matter what the guidebooks say.
"The Big Bang Theory" star Mayim Bialik got refreshingly candid in an Us Weekly interview published Friday, revealing that she wrestles with guilt when she's away from her sons.
"I feel mom guilt all the time," the actress and neuroscientist told the magazine. "Especially with the societal emphasis on women being able to do it all. I would love to be able to do it all, but I can't physically be in more than one place at once."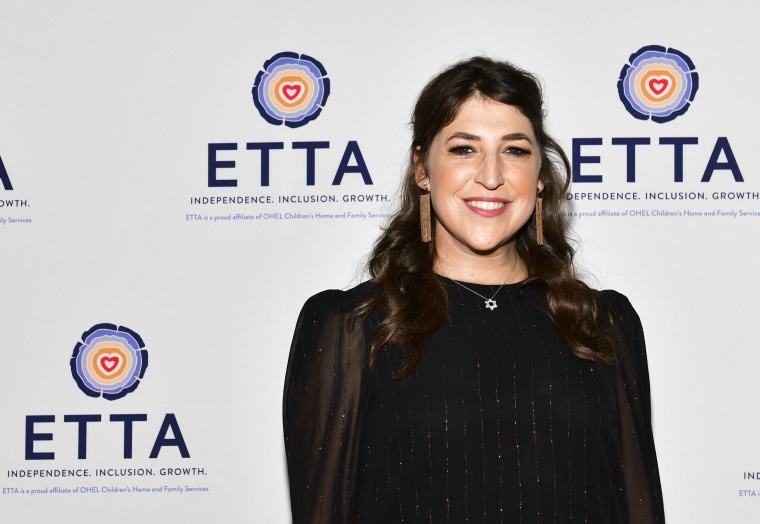 Mayim, 42, went on to explain that talking with other working moms helps her deal when she's away from sons Miles, 13, and Frederick, 10, both of whom she shares with ex-husband Michael Stone.
"Talking to others moms who are in similar situations is really helpful," she continued. "Sometimes it may just mean that you need to be hugged."
She also makes the time she spends with her boys count, even if that means spending less time plugged in.
"I've been making more and more of an effort to put my phone down, so that they can have concentrated time with me, and honestly that helps," she explained. "I'm not just saying it helps me cope, but it helps me feel more connected when I'm with them, so that when I'm not with them, I'm not feeling like I'm never present."
Mayim has never been one to shy away from difficult topics when it comes to parenting. In 2016, she opened up on her YouTube channel about what it's like co-parenting as a divorcee.
"Divorce isn't the end of a family," she explained. "It's the end of a nuclear family. It's the end of a family living in one house. But we still have responsibilities to each other's families, and to our children as a family."
"We get to make the most of what we have," she concluded. "And in some cases, we get to make the most of what we have left. That's what families do."