In "White Boy Rick," Oscar winner Matthew McConaughey plays the kind of low-life dad you wouldn't wish on anyone. He pushes his son to become an FBI informant so dad stays out of prison.
In real life, the actor and father of three — Levi, 10, Vida, 8, and Livingston, 5 — takes a radically different approach to parenthood.
"His heart's in the right place," said McConaughey of his character, who aims to be BFFs with his son. "I know some dads who want to be best friends with their kids so bad. None of those kids turned out to be maybe what they could. It's a disservice to your child."
That's not to say that McConaughey, who's married to model and foodie Camila Alves, is all work and no play; the two also founded the Just Keep Livin Foundation, which aims empower high school students.
See more: When Matthew McConaughey plays bartender at home, here's what he serves up
"Certain times, they need a buddy. At the same time, I'm 48. If I don't know better, what's evolution for?" he mused. "My wife and I have a similar moral bottom line. When kids try to good cop, bad cop ya, we're on the same page. If they try to play us, we give the same answer. We also have a lot of fun. We can shape them, but they are who they are."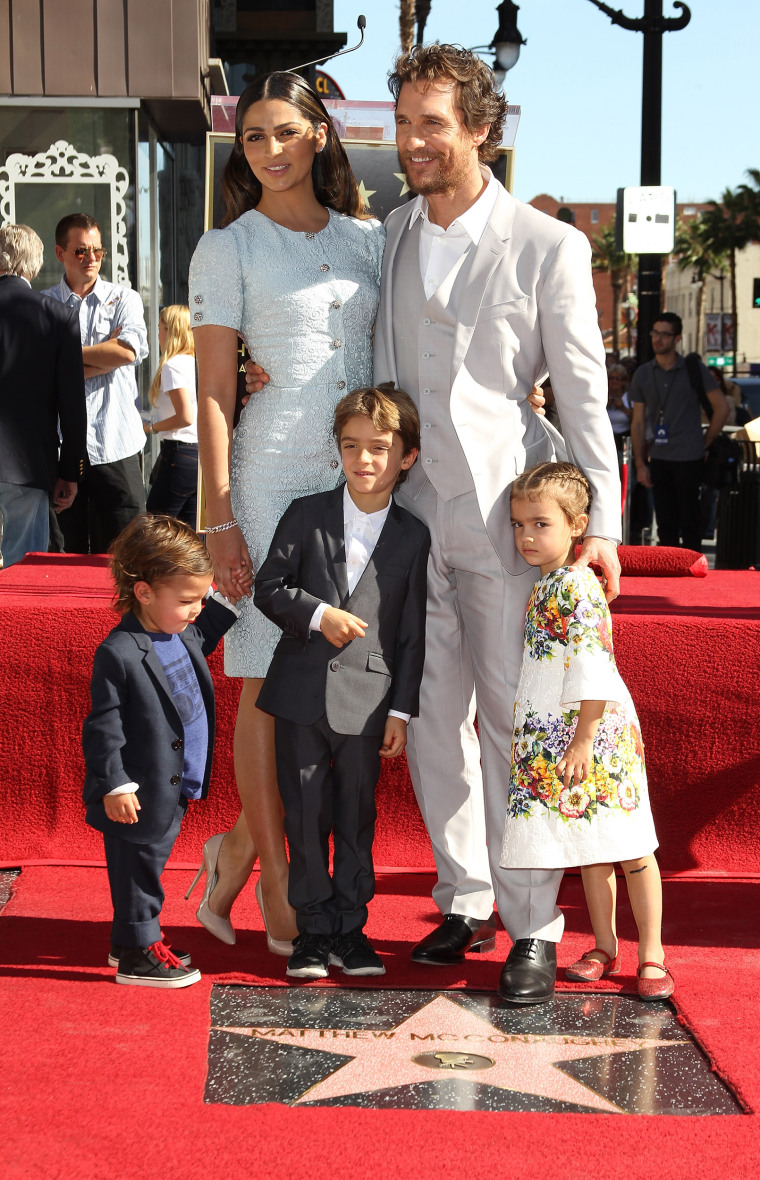 He believes he's there to guide his sons and daughter, and open up their lives to as much as possible.
"It's that time to try it all. Music to soccer to sewing, to basketball, try it all right now. We travel a lot. I go to work and they come with me. Their passports are thick. The oldest is 10, then eight, then five. Culture is my best educator. They're getting a lot of that," he said.
As for Alves, McConaughey has a sweet, and low-fi, way of keeping the spark alive, much like Rob Lowe.
"I don't have a certain thing I buy her. An earnest handwritten note, that she knows I sat down and took some time and has some poetry to it, that's worth more than whatever retail I paid for something," he said.