It's the teeth-gritting moment every teen dreads.
Having "the talk" about sex is no picnic for parents, either. Just ask TODAY's Matt Lauer, who tried it with his 15-year-old son, Jack.
"With my oldest son, I tried to have 'the talk' in the car,'' Lauer told Hoda Kotb on TODAY Friday. "I don't remember exactly what prompted it, but (my wife) Annette and I talked about it that I needed to have the talk.
"So I had this car ride and ... I said, 'Jack, you know, I do have to...' and he looked at me and said 'Not happening. I'm not gonna have this talk. I know, I know everything, you don't have to do that.'''
RELATED: Parents try to explain sex to kids and the reactions are priceless
The TODAY anchor then pressed the issue.
"I said, 'Well...' and he goes 'Pop. No.' He shut me down. I eventually had a version of it with him but the first time I tried was a complete fail."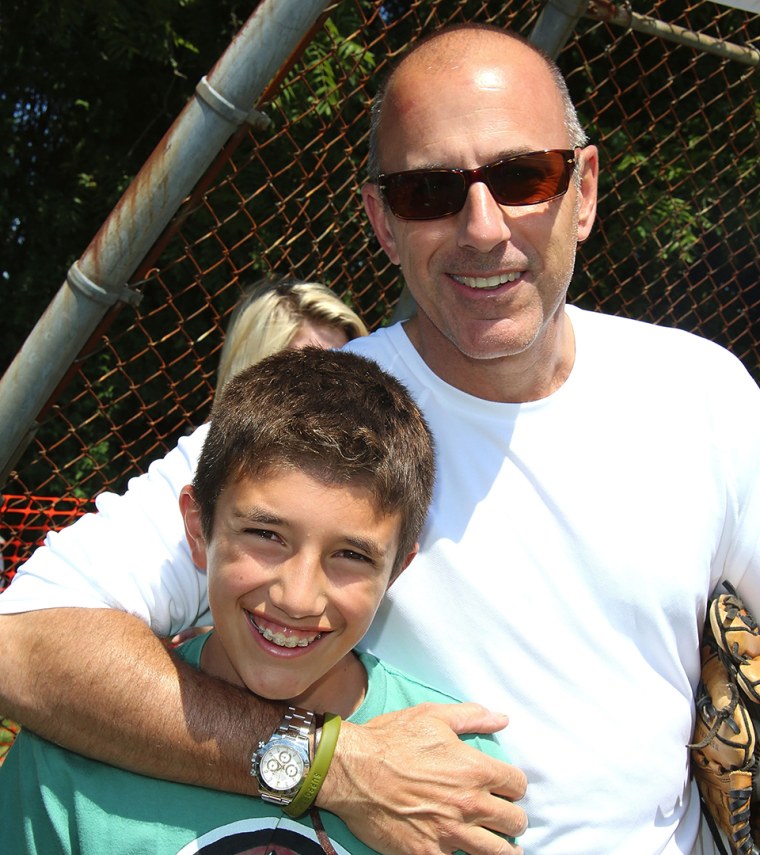 Unlike Jack, neither Matt nor Hoda ever endured that awkward rite of passage with their own parents.
"I don't know that I ever actually got the talk, which explains a lot of my problems,'' Matt said. "I don't think my parents were the type to sit me down and have the talk. I think it's more necessary, to be honest with you, today than it was back then."
RELATED: Parents: the sex talk works, even if it makes you cringe
Hoda's family was "old-school conservative," where dancing and dating were taboo, so forget talking about the birds and the bees.
"They never said anything,'' she said. "They expected our school to talk to us about that stuff in health class. That was never the deal."
"I wouldn't recommend this for parents today, but my family was 'We don't need to tell you things unless you screw up,''' Matt said. "I think that's not the way to go about it now, I think a little preemptive strike is more important because when the kid screws up it's already too late."
Follow TODAY.com writer Scott Stump on Twitter.