George and Amal Clooney's baby announcement was news to most of us — but it turns out longtime friend Matt Damon has known about the couple's pregnancy for some time.
"We were working together last fall," he recalled to Natalie Morales in an interview airing on TODAY Friday. "He came up to me on the set and took me aside and told me. I was so happy for him."
"I was hugging him ... and I said, 'Well so, how far along is she?' and he goes, 'Eight weeks.' And I'm like, 'Don't say anything!'"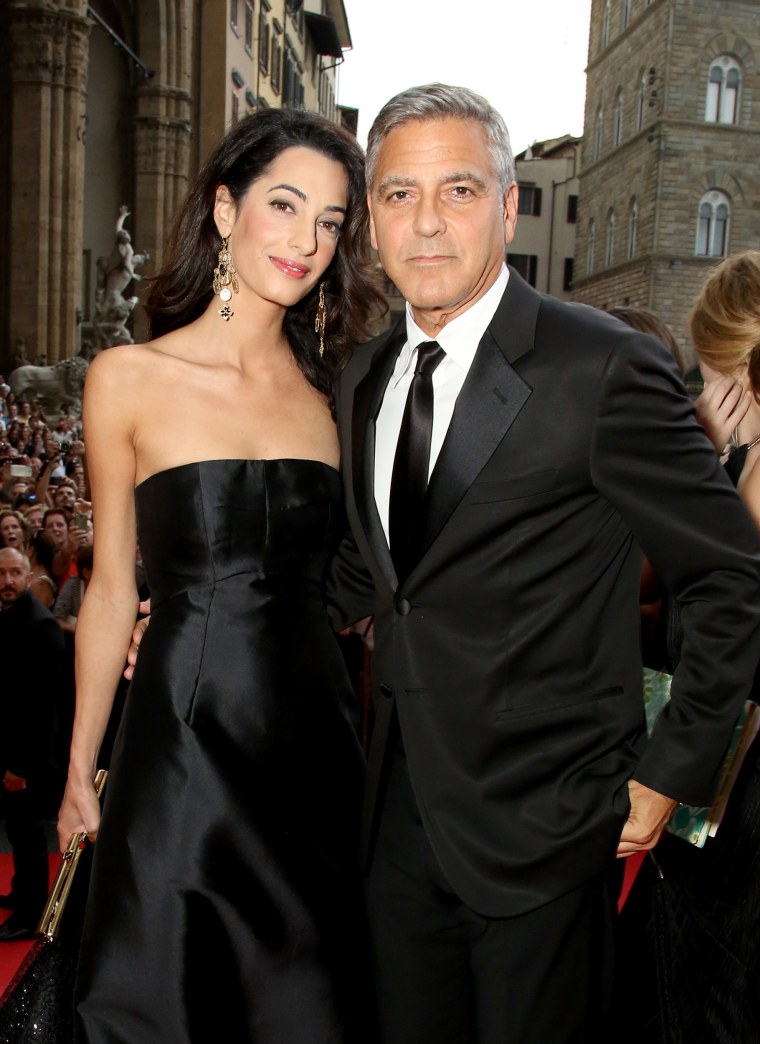 The "Great Wall" star added, "He didn't know the 12-week rule, I think. So, you know, you're supposed to wait."
However, Damon didn't have any further advice for his "Ocean's Eleven" co-star when it came to parenting.
RELATED: George and Amal Clooney expecting twins
"They're going to be fantastic," said Damon, who has four daughters of his own with wife Luciana Barroso.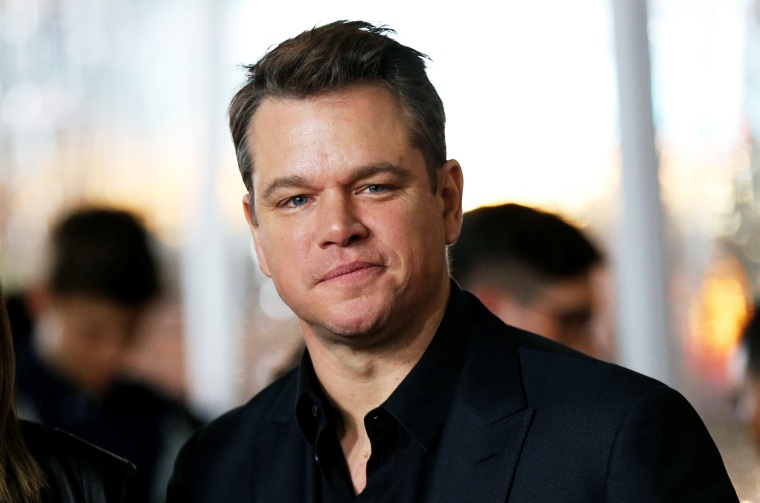 Still, when talk turned to the revelation that the Clooneys are expecting not one, but two bundles of joy, Damon admitted, "They're gonna need help."
"But, I mean, she's spectacular," he said of Amal. "And those kids are really lucky."
And as for George, "He'll be great. He's so smart, he's so loving."
So, will Damon be "Uncle Matt" to the Clooney babies?
"Actually, I'll tell you what, he's got, like, a group of friends that have been — for 30 years, those guys have been kinda rollin' together. So those kids are going to have a lot of uncles."