The Maryland parents investigated by Child Protective Services after letting their two young children walk home alone from neighborhood parks have been cleared of neglect in one of two cases against them.
Danielle and Alexander Meitiv, who gained national attention for their "free-range" style of parenting, successfully appealed a CPS ruling that found them responsible for "unsubstantiated child neglect."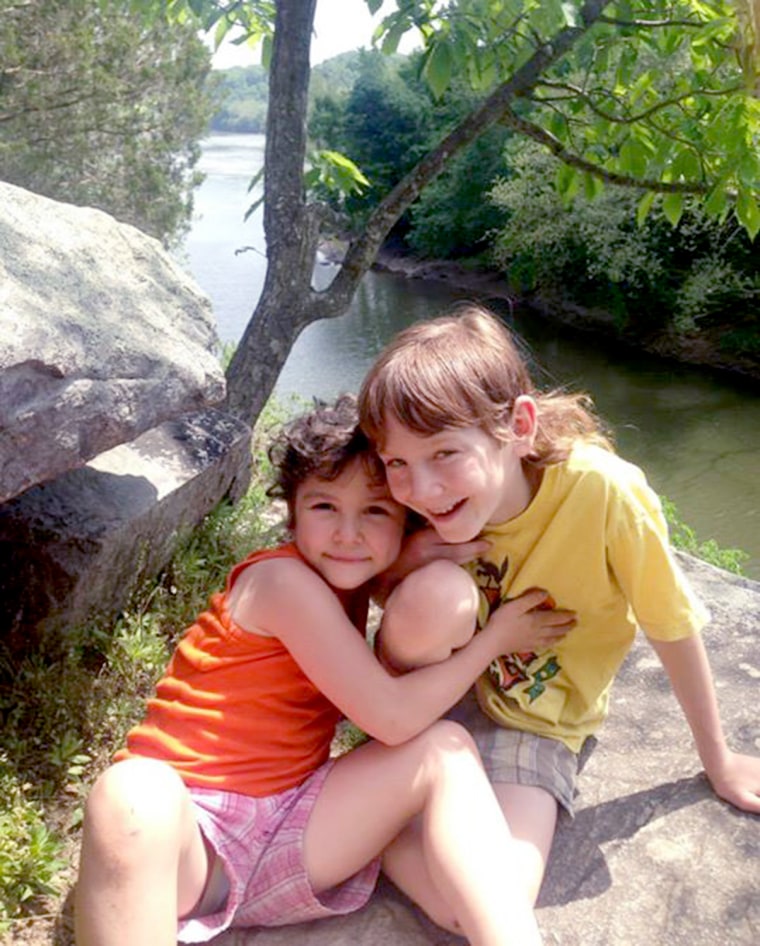 Danielle Meitiv said she felt relieved upon learning the local agency had overturned its ruling.
"Relief and vindicated," she told TODAY.com. "We didn't expect it at all, so we were very pleasantly surprised. We look forward to more such surprises."
The Meitivs learned May 18 that CPS had "ruled out" their February finding of unsubstantiated neglect, which indicates there may be some evidence proving neglect, but not enough information to reach a definitive conclusion.
That case stemmed from an anonymous call to police last December to report that the Meitiv children — Rafi, 10, and Dvora, 6 — were walking home from a playground about a mile away from their house in Silver Spring, a Maryland suburb outside Washington, D.C.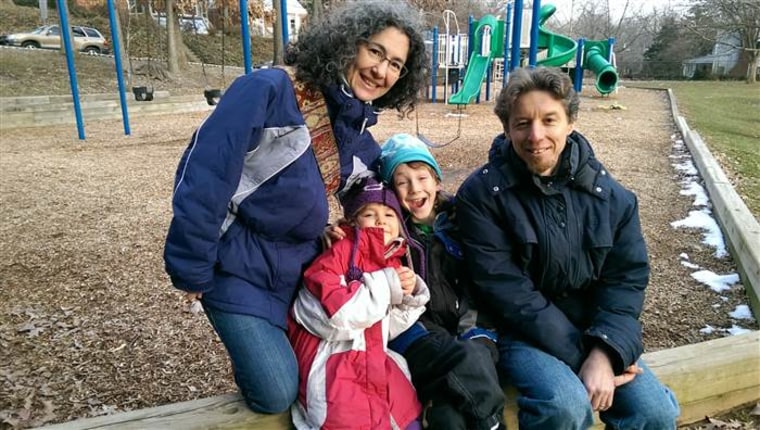 The Meitivs still face another CPS investigation after their children walked home from a different park on April 12. Police picked up the children just blocks away from their home and turned them over to CPS. Although the Meitivs were eventually called, the children were in custody for five hours before they were released to their parents.
Danielle Meitiv said she hopes the recent CPS decision will indicate how the agency will respond in its current investigation.
"We're hopeful since the facts are nearly identical. They're the same kids, the same neighborhood, same high level of safety, and pretty much the same time of day, give or take an hour," she said.
Social service officials investigate every case "on its own merit with a full review of the circumstances," said Paula Tolson, a spokeswoman for the Maryland Department of Human Resources, which is handling media calls for Montgomery County Child Protective Services.
Tolson could not comment on specific cases because of confidentiality rules, but she said a local department has 60 days from receiving a complaint to conclude its investigation and issue a written decisions.
Alexander Meitiv, a physicist at the National Institute of Health, and Danielle Meitiv, a science consultant and writer, have been investigated three times since last October because of their parenting philosophy. They are proponents of the "free range" campaign that advocates independence and exploration and was created by Lenore Skenazy, a New York mom who wanted to combat what she saw as a generation of overprotective, micromanaging parents.
Danielle Meitiv said she hopes other parents who share their parenting style will be encouraged by the recent CPS decision.
"I hope this means CPS is changing its tune here in Maryland," she said.
After their most recent case in April, the Meitivs signed a "safety plan" that prohibited them from leaving their children unattended. That plan expired, but the children only recently started feeling more comfortable — and less fearful of police — while playing outdoors. On Saturday, the Meitivs spent more than four hours outside gardening while the children "just roamed around our residential area."
"They'd come in, get a drink of water, play with the neighbor's dog, go to the backyard, pick some strawberries, disappear for an hour at the playground. It was really nice," Danielle Meitiv said.
The day reminded her of how she spent her childhood.
"That's what you would do all day on a Saturday. You would go in and out of the house, run to your friend, go to the playground, come back. 'Hi mom, can I have a sandwich?' and go back out again," she said. "It was really wonderful to take advantage of our neighborhood on a beautiful day like that."
Follow TODAY.com writer Eun Kyung Kim on Twitter or on Google+.